Cover Story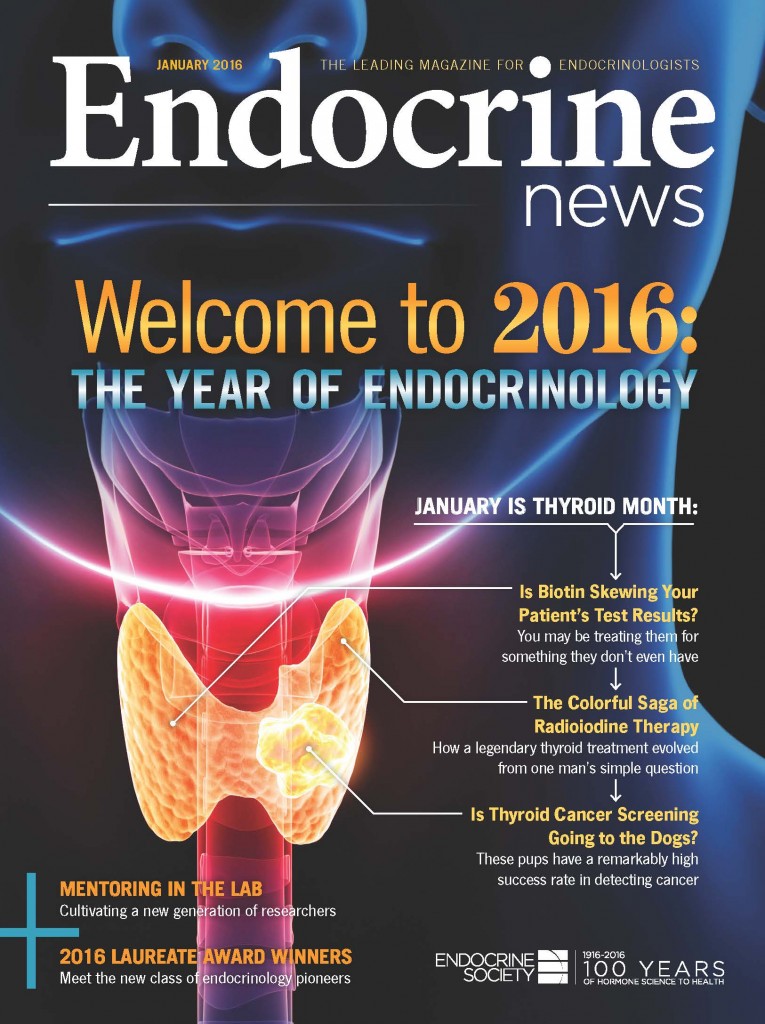 More patients are taking the dietary supplement biotin, which could be throwing off a number of test results from thyroid cancer to Graves' disease. The thyroid test res...
Features
Much cheaper, less invasive, and whole lot cuter than a fine-needle aspiration biopsy, thyroid cancer-sniffing dogs have a remarkable success rate. But will the medical community — as we...

The history of the treating the thyroid with radioiodine is, in a word, colorful. There is no doubt that this single element changed the way patients are treated and diseases are diagnosed...