Cover Story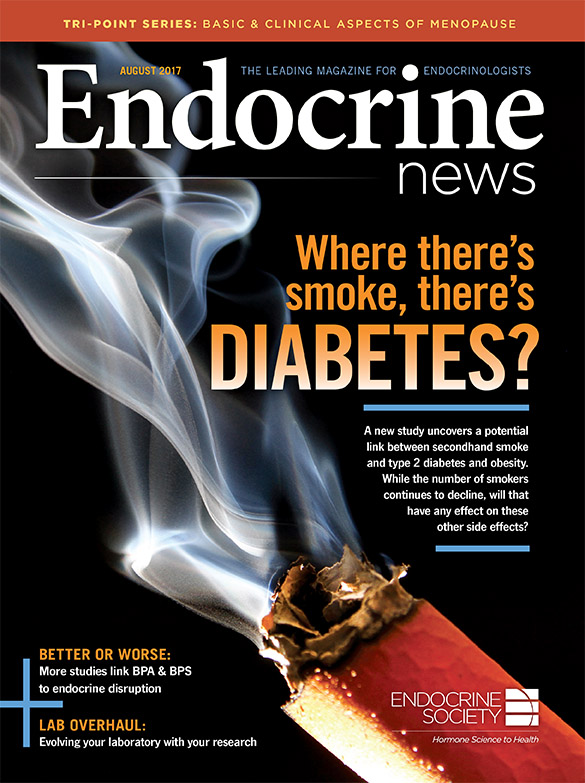 A new study uncovers potential links between secondhand smoke and type 2 diabetes and obesity. Fortunately, the number of smokers is on the decline, but will that reduce rates of diabetes ...
Features
While bisphenol A is a known endocrine-disrupting compound (EDC), its substitute bisphenol S has been shown to be worrisome as well. Three new studies add mor...

An endocrinologist and cardiologist teamed up to create an entertaining and easily understood method to educate patients. The result is Doctablet, a series of online animations that patien...