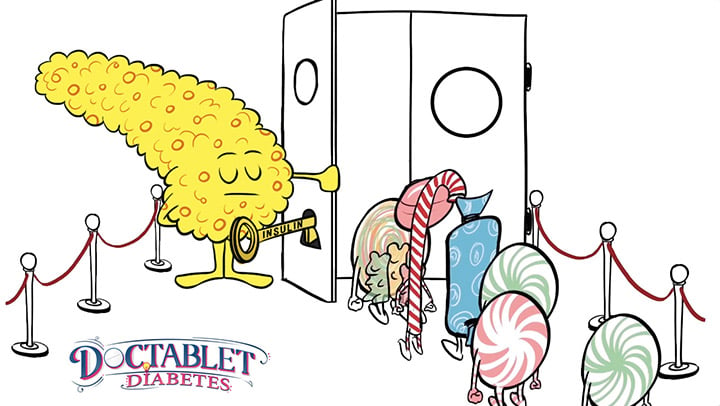 An endocrinologist and cardiologist teamed up to create an entertaining and easily understood method to educate patients. The result is Doctablet, a series of online animations that patients of all ages, backgrounds, and education levels can comprehend and even enjoy.
A lack of quality time with patients is a problem in endocrinologists' offices — and indeed in most physicians' offices — that's growing more and more pronounced. This is especially concerning when a healthcare provider has to explain a complicated disease like diabetes, and even more so if these patients live in underserved communities or if English is their second language.
Chris Palmeiro, DO, MS, an endocrinologist practicing in Kingston, N.Y., partnered with Jose Taveras, MD, a cardiologist practicing in the Bronx, to address this problem in a unique way. The two met when they worked together as chief residents of internal medicine and realized their passion for educating patients. Now the two physicians have turned that passion into Doctablet – a free online resource that helps both healthcare professionals and their patients learn about diabetes and a host of other issues. Doctablet uses short, animated videos and informative illustrations so patients can be educated in a more entertaining and less time-consuming way.
"[Doctablet] was really born out of the medical office," Palmeiro says. He explains that the idea behind Doctablet was twofold: One was to better serve communities where they felt they had to explain things in a clear but also a simple message, for a more low-literacy patient population. "So we wanted to create something fun, interesting, and there wasn't quite that resource," he says.
But the main thing that drove them to work on this project, Palmeiro says, is that they saw the time between the physician and the patient dwindling. For Palmeiro and Taveras, a big part of medicine is education, and they've honed techniques over the years to help better explain things to their patients: stories, analogies, and so on; they wanted to recreate that part of the visit with Doctablet.
By Doctors, For Patients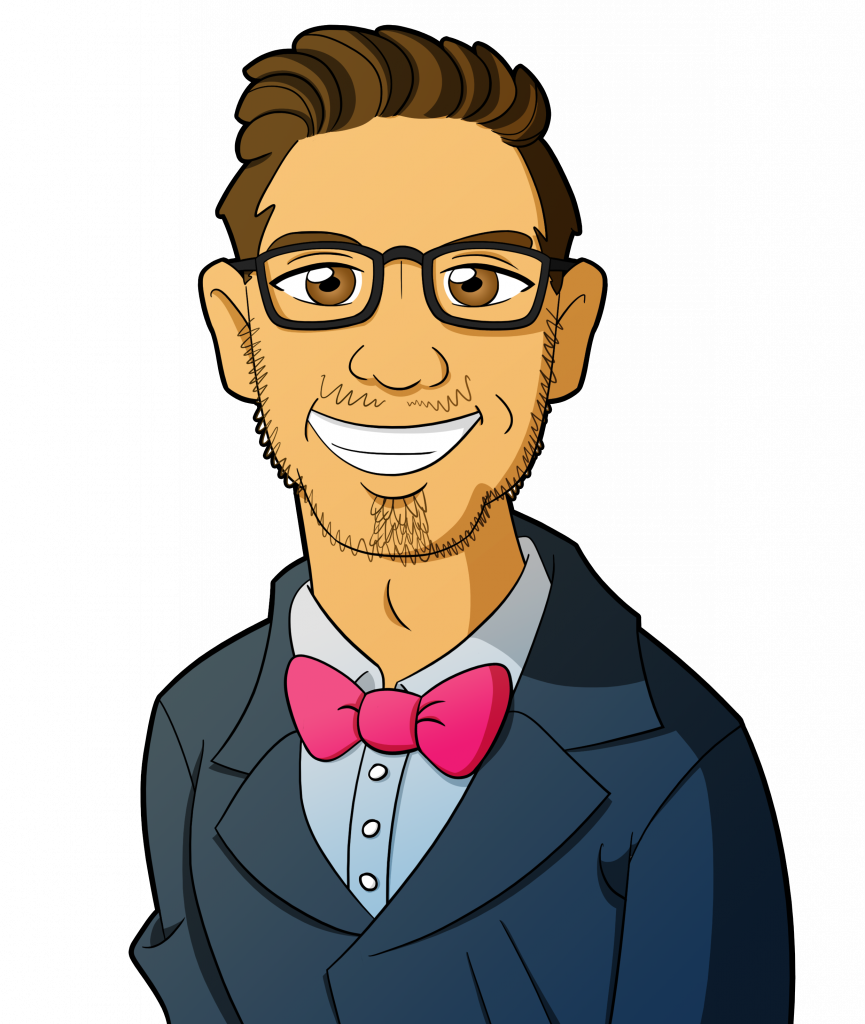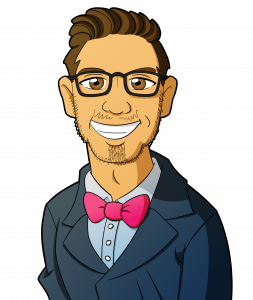 The project comes along at a time when a recent survey showed that many adults with diabetes are unaware of their increased risk for serious illnesses. Diabetes and obesity rates continue to climb. A recent report showed that one-third of the world is now overweight, and the U.S. leads the way. "It's the right time," Palmeiro says, "being that this is such a growing field — in endocrinology and cardiology, there's a lot of overlap. Our videos and lessons are serving in that arena because they're such common problems."
In the beginning, Doctablet's videos and illustrations focused mainly on cardiometabolic issues, but the posts have since expanded to cover a wide range of health topics, from nutrition to sleeping problems to dealing with doctors. "We're doing some stuff on adrenal work now, some stuff on osteoporosis," Palmeiro says. "We really are expanding in endocrinology and heart. We're working on an initiative to do something for heart failure. We're focusing on niche underserved communities right now."
For the purposes of this article, let's focus on diabetes. Palmeiro points out that a lot of people with diabetes can't always feel their disease, and it's one thing to explain diabetes to a patient in an office setting, but it's a completely different thing to make sure that patient understands exactly what's going on. Research shows that most patients don't read the handouts they take home from their doctors' offices, or if they do, they may not understand what they're reading.
It's the right time, being that this is such a growing field — in endocrinology and cardiology, there's a lot of overlap. Our videos and lessons are serving in that arena because they're such common problems.
One of Doctablet's animated videos depicts a steam engine chugging along, representing the pancreas. The train emits puffs of smoke, representing insulin. The video shows the train running along a plain, with small puffs of smoke, representing the pancreas functioning normally, but when the train struggles to climb a steep mountain, the engine kicks into overdrive and the puffs of smoke become bigger and bigger. The train doesn't slow down at first, and the passengers are unaware of the effort required to maintain the speed. "The videos that we're doing," Palmeiro says, "we're trying to explain simple things like 'You may not feel diabetes but your pancreas is working overtime.' The passengers on board, they feel fine, they don't notice anything, but the train is working. That's a good example of what pre-diabetes is. And obesity, the high insulin levels those patients have – the pancreas is working overtime and can burn out pretty early. Teaching those lessons to people, I think goes a long way, earlier on in the course, rather than later."
Plain Language
All of Doctablet's content is written by physicians. Palmeiro says they have several collaborators who are healthcare providers, and when thinking about a post or video, they try to think of things that they've encountered in their offices. For example, Doctablet produced a video about understanding the A1C test. "We have patients who have had diabetes for 20 or 30 years, and they don't understand what the A1C test is," Palmeiro says. "It came to the point where I was teaching the same thing about the A1C over and over and trying to find and analogy that worked. And that's where the video started. They all start in the office."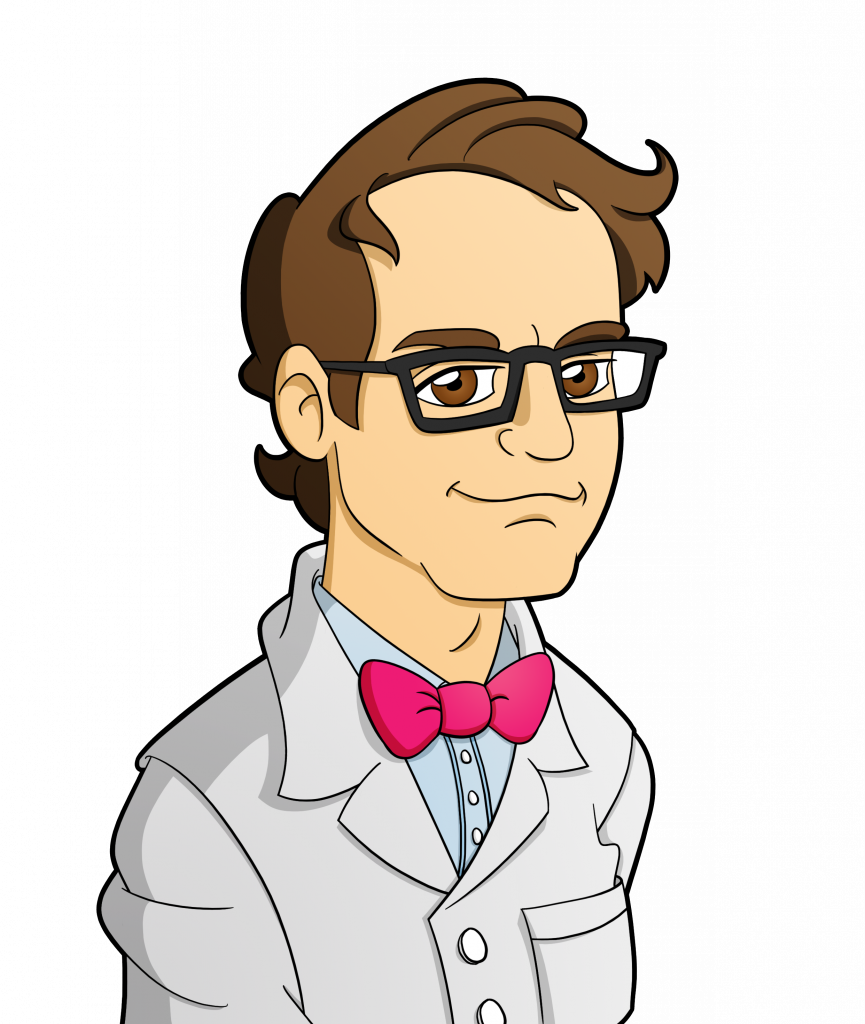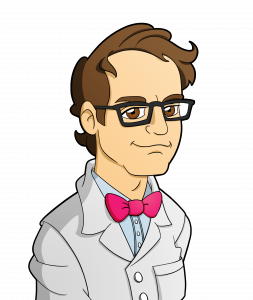 The challenge, Palmeiro says, is writing the content in "plain language" — a seventh or eighth grade reading level. Just writing a long sentence can push the reading level to ninth or 10th grade. So the idea was to tell stories using animation and illustration. The scripts are written in English and Spanish, with illustrations in mind. Illustration ideas go to a panel of illustrators and animators based around the world. Videos are voiced over by professional voice actors, and Doctablet has even used professional comic book illustrators and animators to create animated graphic novels. Healthcare providers work closely with the authors and illustrators to make sure they get the messages across clearly. "I'll work with the author of the script if I haven't written it, for ideas and feedback, so that we make sure that we're teaching a lesson," Palmeiro says.
"The creative process is my area of expertise," he continues. "That's the part that I love. I like to make boring things fun."