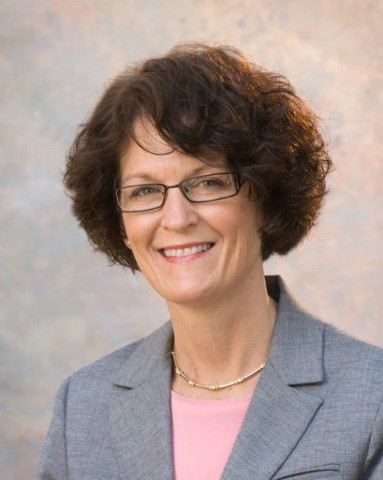 Five endocrinologists to join Board of Directors
Endocrine Society members have elected Carol H. Wysham, MD, to serve as the organization's President for the 2021-2022 term.
Wysham is an endocrinologist at Rockwood/MultiCare Health Systems in Spokane, Wash., and Clinical Professor of Medicine at the University of Washington. She will serve as President-Elect for a year beginning in March 2020 before becoming President in April 2021.
Wysham's research and clinical work focuses on preventing and managing cardiovascular complications in individuals with diabetes. She served as a member of the Society's leadership Council—the forerunner to the Board of Directors—and chaired the Annual Meeting Steering Committee that organized ENDO 2016.
The Society also selected five members to join its Board of Directors beginning in March 2020. The new Board members are:
Richard J. Auchus, MD, PhD – Board At Large
Ruth A. Keri, PhD – Board At Large
Kathryn Ann Martin, MD – Board At Large
John Newell-Price, MD, PhD, FRCP – Board At Large
Lindsey S. Trevino, PhD – Early Career Director
The new Board members will begin serving their three-year terms following ENDO 2020. The Society's annual meeting will take place in San Francisco, Calif., from March 28-31, 2020.
Auchus is the James A. Shayman and Andrea S. Kevrick Professor of Translational Medicine, Internal Medicine and Pharmacology at the University of Michigan and the Endocrinology Section Chief at the Ann Arbor VA Medical Center in Ann Arbor, Mich. He is known for his research in steroid biochemistry and treats patients with complex adrenal disorders. He is an Associate Editor of the Society's basic science journal, Endocrinology, and has served as Chair of the Nominating Committee and a member of the Research Affairs Core Committee.
Keri is professor and vice chair of Pharmacology, and associate director for Basic Research at Case Comprehensive Cancer Center at Case Western Reserve University School of Medicine in Cleveland, Ohio. She researches breast cancer, including the disease's initiation and progression as well as therapeutic approaches for treating it. She is an Associate Editor of Endocrinology and a member of the Society's Basic Science Strategy Advisory Group. She previously served as Co-Chair of the Research Affairs Core Committee.
Martin is a member of the faculty of the Reproductive Endocrine Unit at Massachusetts General Hospital and Assistant Professor of Medicine at Harvard Medical School in Boston, Mass. Her clinical interests include female infertility, menopause, and menstrual disorders. She has served as Chair of the Society's Nominating Committee, Clinical Practice Guidelines Subcommittee and Special Programs Committee. She also is Senior Physician Editor for Patient Education, and Endocrinology and Metabolism for UpToDate, a clinical decision support resource.
Newell-Price is professor of Endocrinology and consultant endocrinologist at the University of Sheffield in Sheffield, U.K. He researches pituitary disease, adrenal conditions, neuroendocrine tumors, and cortisol. He served as the Annual Meeting Steering Committee Chair overseeing ENDO 2018, and he is currently a member of the Society's Clinical Guidelines Committee and Global Engagement Advisory Group.
Trevino is assistant professor at the City of Hope National Medical Center in Duarte, Calif. Her research investigates the molecular basis of how endocrine-disrupting chemicals promote the development of diseases with known disparities, including chronic liver disease and cancer. An alum of the Society's Future Leaders Advancing Research in Endocrinology (FLARE) program, she serves on the Society's Research Affairs Core Committee and Basic Science Outreach Advisory Committee.