Cover Story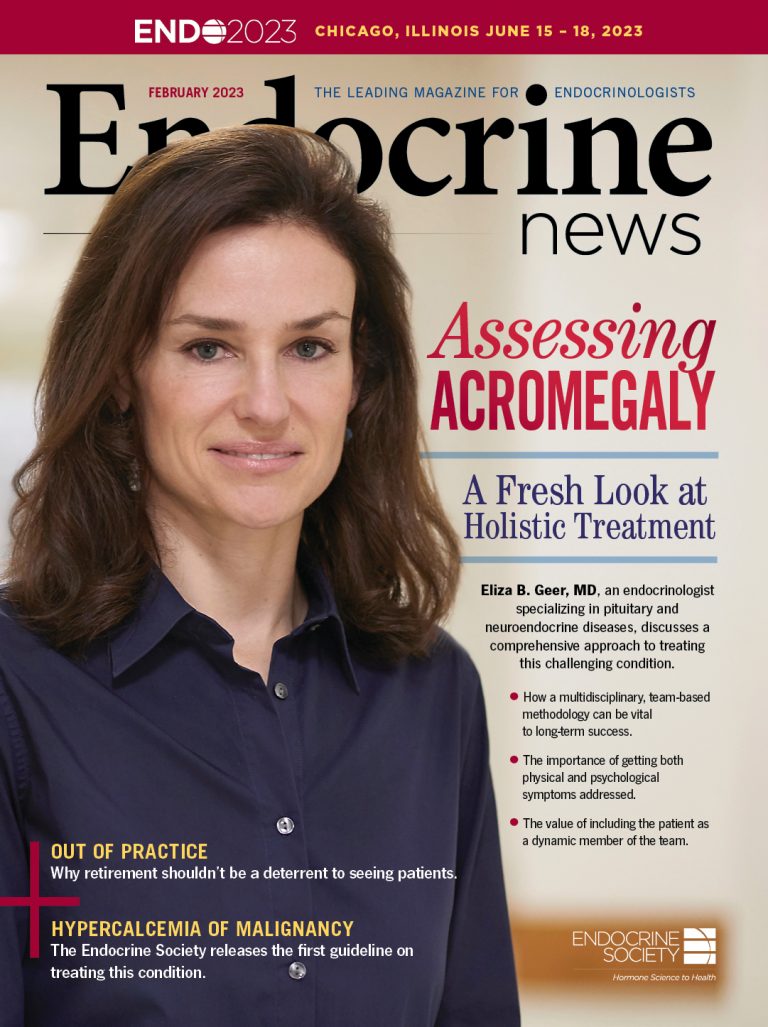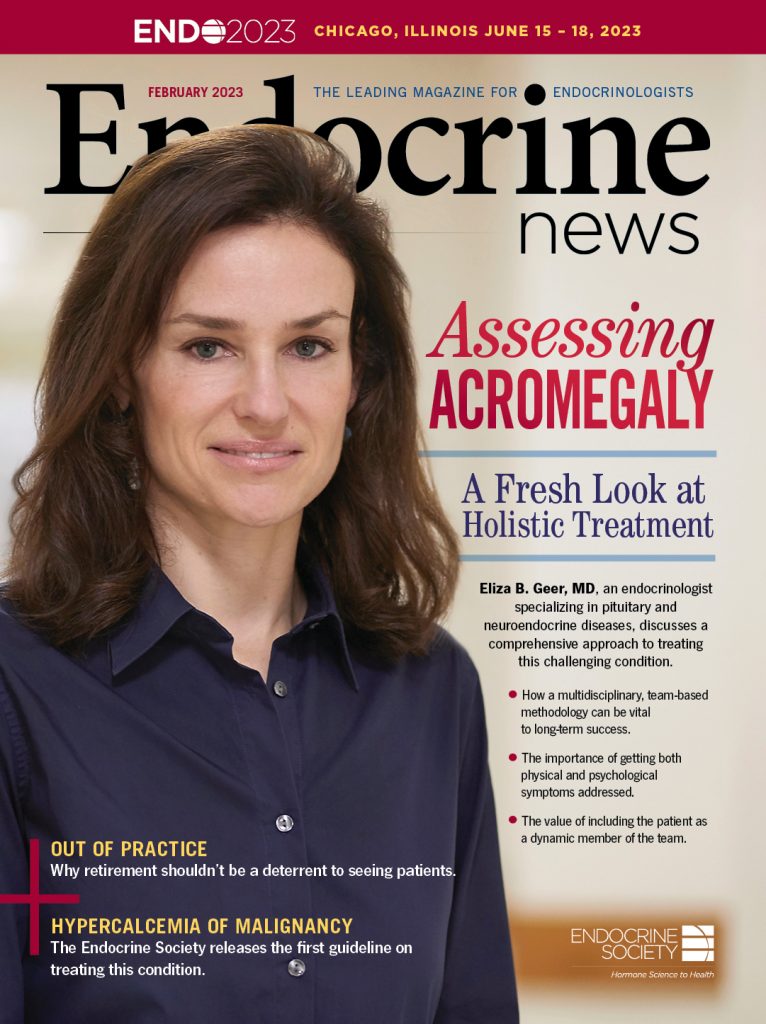 Despite successful medical intervention, people with acromegaly don't always share their clinician's optimistic outlook. Eliza B. Geer, MD, director of Memoria...
Features
A new Endocrine Society guideline details how to treat adult patients with hypercalcemia of malignancy, the most common metabolic cancer complication. Despite its h...

When Endocrine Society past-president Richard J. Santen, MD, achieved "emeritus" status at the University of Virginia in Charlottesville, he was far from being...