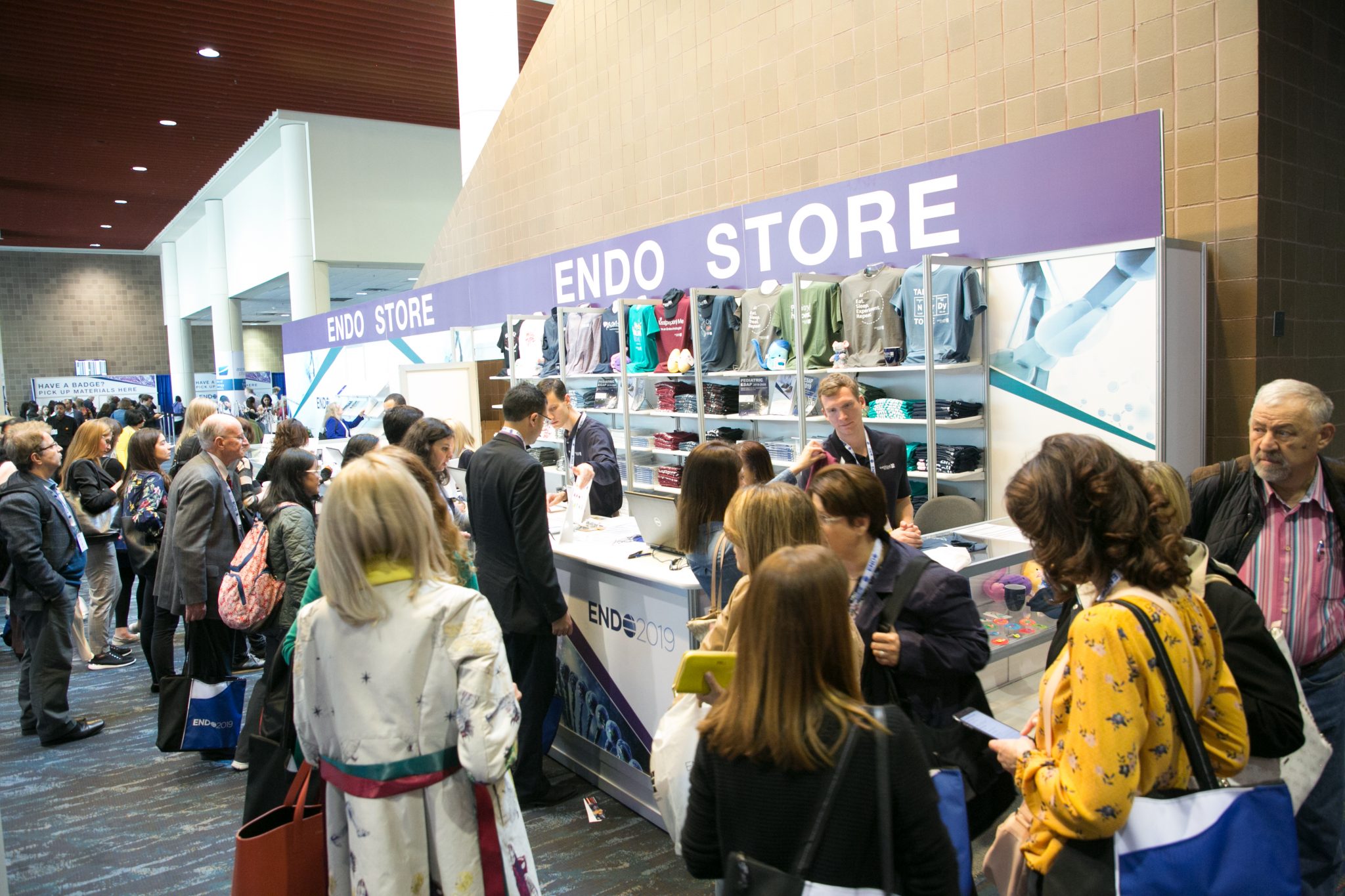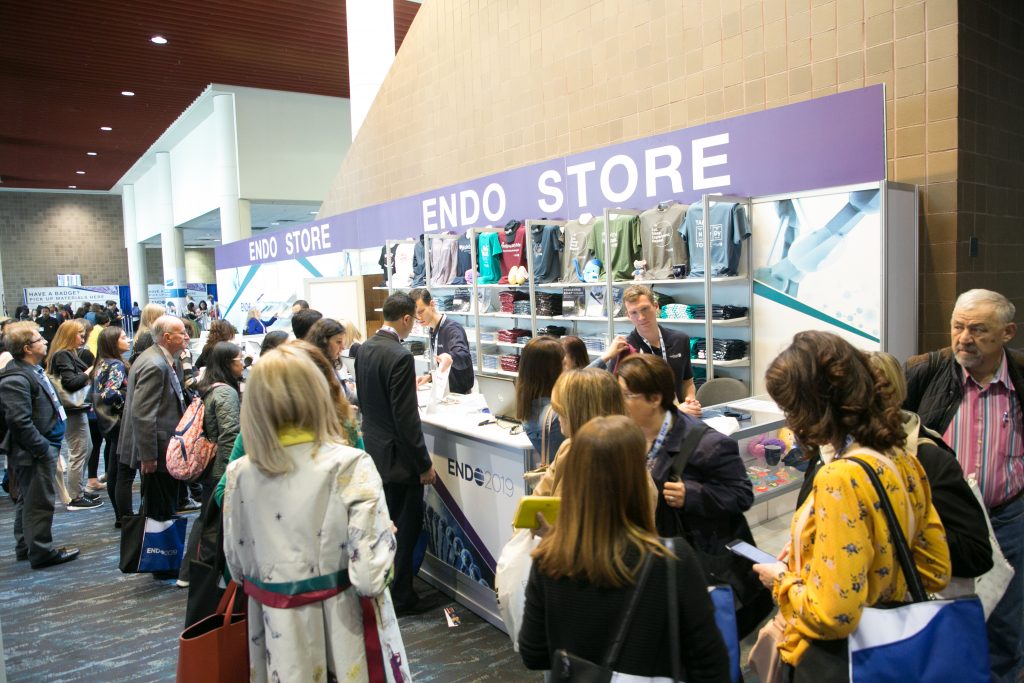 From evidence-based guidelines to toolkits created for endocrinology patients, the Endocrine Society's educational resources are developed using the clinical and scientific expertise of our members.
The ultimate goal of the Endocrine Society is to accelerate scientific breakthroughs while improving patient health and wellbeing. We aspire to the highest standard of scientific rigor, integrity, data-driven decision making, and clinical care as we aim to equip endocrinologists with the tools needed to stay up-to-date and continually improve practices.
Here, we look at toolkits and resources available to our members – from evidence-based recommendations in the diagnosis, treatment, and management of endocrine-related conditions to educational tools to share with patients covering the diagnosis, symptoms, risk factors, treatments, and therapies for hormone-related diseases and conditions.
Clinical Practice Guidelines (CPG)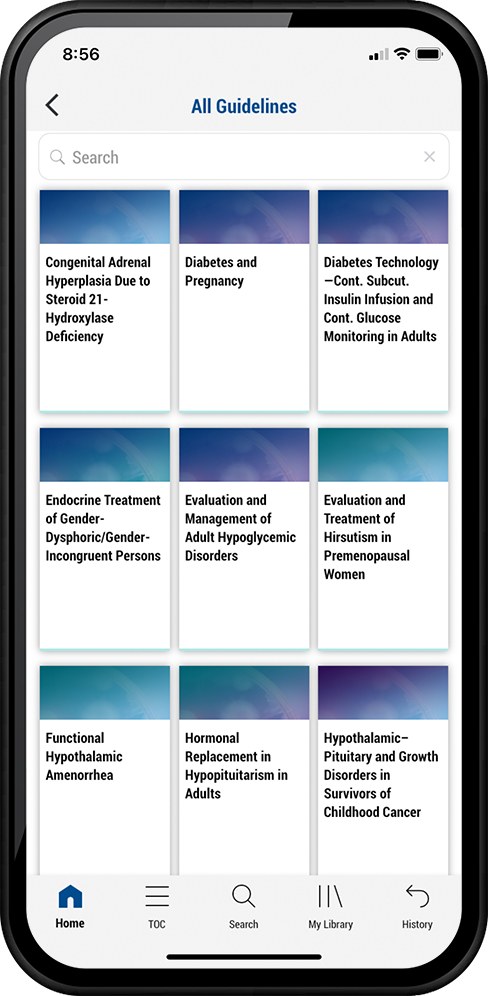 The Endocrine Society's Clinical Practice Guidelines (CPG) offer timely, evidence-based recommendations for clinical care and practice. These guidelines are continually developed and updated to reflect evolving clinical science and meet the needs of practicing physicians. There are 35 guidelines available across 12 topic areas – each created by a writing committee of topic-related experts in the field.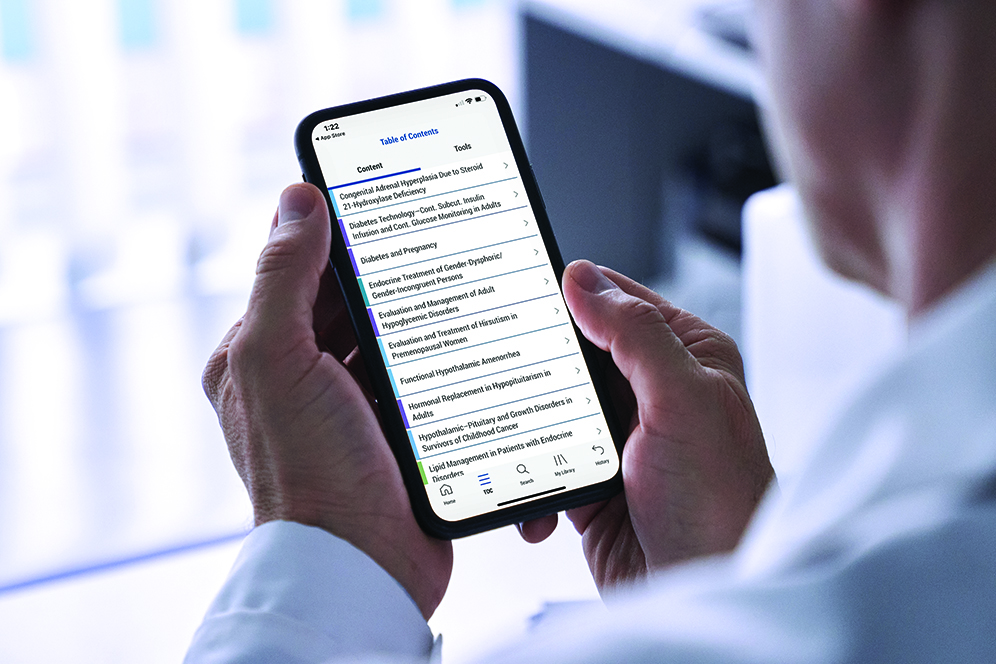 The newly updated CPG Mobile App features these 35 guidelines in an interactive format. Each of the topics features an executive summary that offers access to a list of each guideline's recommendations, tables and figures for each guideline, links to point-of-care tools and patient resources, links to online clinician education modules and live program sessions – some with MOC and CME credits, and a link to the full published guideline. Clinical Practice Guidelines Pocket Cards are also available for purchase, for practical quick-reference tools to help you make accurate clinical decisions at the point of care.
Endocrine Society's Bone Health Toolkit and Osteoporosis Guidelines App
In partnership with Guideline Central, the Endocrine Society created this toolkit to improve knowledge and competencies for assessment, management, and treatment, especially with new therapies, for postmenopausal osteoporosis, and how to optimally use these guidelines in clinical practice. In addition, these guidelines aim to provide increased knowledge to endocrinologists and allied providers managing patients with postmenopausal osteoporosis, in an engaging manner. These guidelines also seek to provide knowledge to clinicians who do not treat high-risk patients on a regular basis, but nonetheless benefit from insights gained because of this digital toolkit on emerging therapies. These guidelines take steps towards improving outcomes for patients who suffer from postmenopausal osteoporosis.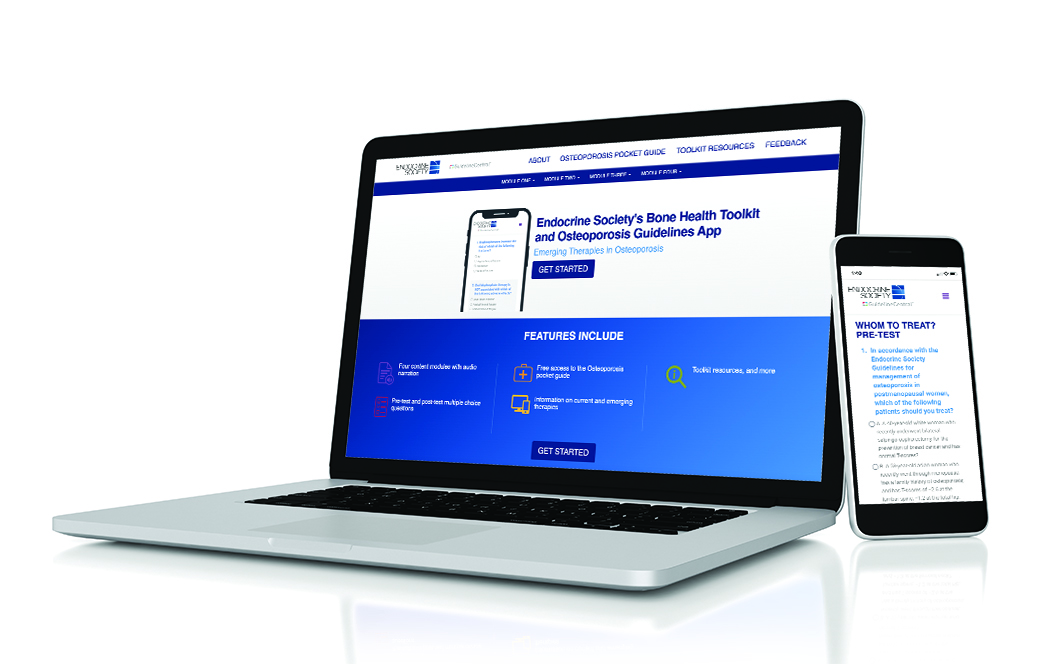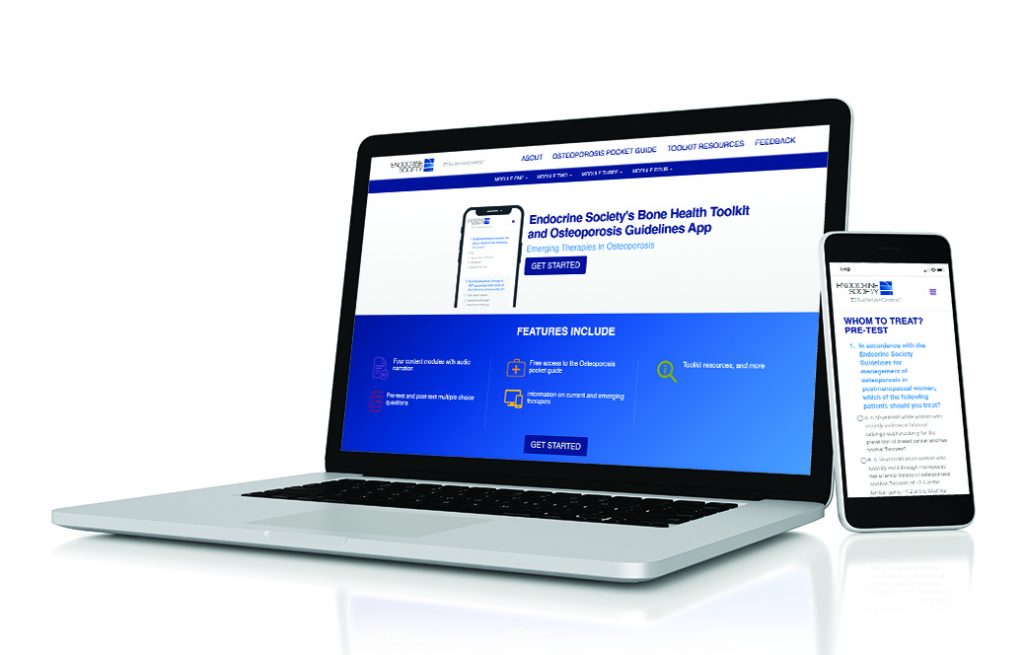 Menopause Map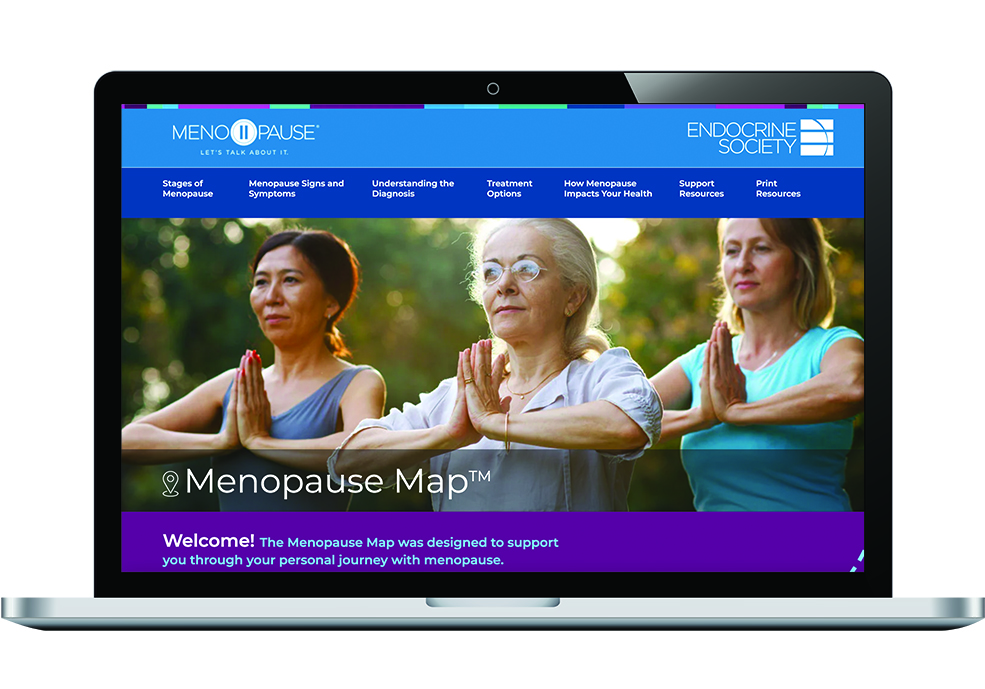 The Endocrine Society's newly redesigned Menopause Map is an interactive platform focused on supporting women going through the menopause journey. This resource for patients answers some of the tough questions while guiding the patient through the stages, symptoms, and treatment options available to help better understand the process. The Menopause Map includes the latest education, peer-to-peer support resources, and a new symptom tracker. The "My Personal Path" portion of the Map features downloadable resources including questions for healthcare providers, medication tracker, relaxation techniques, and more. Healthcare providers also have the option to order free copies of the Menopause Map – My Personal Path patient resource guide.
Endocrine Library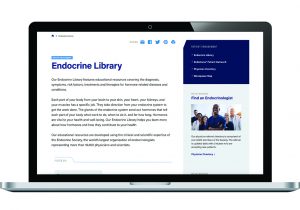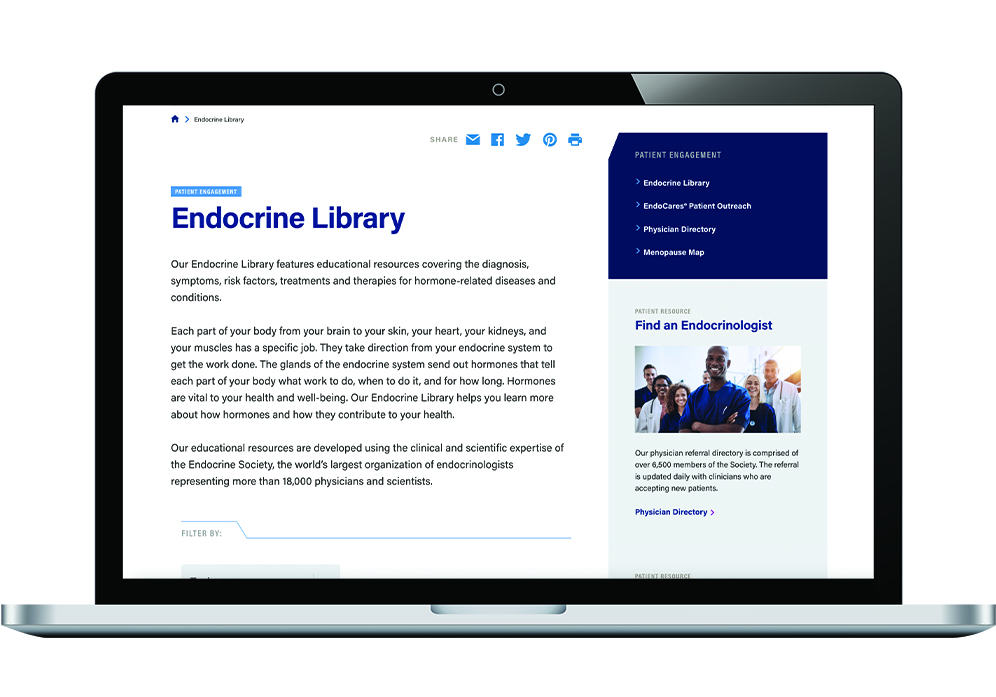 The Endocrine Society recently launched a new online content hub. The Endocrine Library features educational resources covering the diagnosis, symptoms, risk factors, treatments, and therapies for hormone-related diseases and conditions. Our library, a resource for endocrinologists to share with patients, provides endocrine-related patient guides, Q&A fact sheets, and tracking logs. The goal of the Endocrine Library is to translate complex hormone health information into simplified educational snapshots that support patients' wellness journeys.
The Endocrine Society is continually developing educational resources for our members and their patients as we work together to promote optimal health by embracing advances in endocrine science, education, and care. We are committed to equipping our members with the tools needed to provide the highest quality care for individuals with endocrine conditions and to support research that will produce the cures of tomorrow.