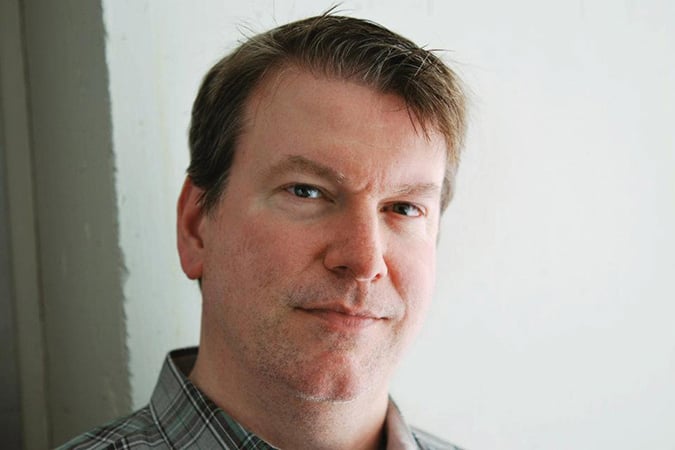 As the leaves turn brilliant colors along the Mid-Atlantic, the focus of Endocrine News turns to our annual diabetes research and practice issue each November, to coincide with Diabetes Awareness Month. As usual, thanks to the plethora of research on this topic, we have a packed issue for you.
Kelly Horvath delves into the topic of diabetic bone disease in "Bone Fragility in Diabetes." It has long been understood that people with diabetes have an increased risk factor for fractures, affecting both their mobility and their mortality. Horvath writes that, "Further confounding the situation, the gold standard for [bone mineral density] measurement, dual-energy x-ray absorptiometry (DEXA), does not adequately predict fracture risk in these populations, despite its efficacy in predicting fracture risk in the setting of postmenopausal and male osteoporosis." New treatments and other assessments such as novel therapeutics, revamped prescribing protocols, and much more could be used to better concentrate on this often-under-diagnosed condition.
Since the many sessions presented in June at ENDO 2022 are the "gifts that keeps on giving" in terms of valuable content and cutting-edge research, we are presenting some of that data in the article "Diabetes and COVID-19: Some Lessons Learned" by Eric Seaborg. Seaborg spoke to Ernesto Maddaloni, MD, PhD, is assistant professor of endocrinology and diabetes at Sapienza University in Rome, Italy, regarding his session, "COVID-19 Vaccine in People with Diabetes: Safe and Effective?" and Francesco Vendrame, MD, PhD, assistant professor of medicine in the Division of Endocrinology at the University of Miami, on his session, "COVID-19 and Type 1 Diabetes: Lessons Learned." As the COVID-19 pandemic progresses, likely more and more questions will be raised regarding the safety of the vaccines in people with diabetes. According to Maddaloni, it can be said that the vaccine is as safe in this population as it is in people without diabetes. "There is no increased risk of side effects and no [other additional] risk in people with diabetes," he says in the article. "Vaccination is strongly suggested in people at high risk of complications, such as people with diabetes." Seaborg writes that even though it feels like the COVID-19 pandemic has been lingering forever, "in terms of learning about a new virus, it has still been a short time frame." Vendrame adds, "This is an evolving area and new studies are published continuously."
For many years, the burgeoning cases of diabetes have been at alarming – some would even use the phrase "pandemic" – levels. When the COVID-19 pandemic swept the planet, new solutions to combat diabetes were sorely needed. Endocrine News senior editor Derek Bagley sits down with Christopher Holliday, PhD, MPH, FACHE, the director of the CDC's Division of Diabetes Translation, to discuss the complex relationship between these conditions, the move to raise awareness of the pre-diabetes threat, and many more initiatives to combat diabetes in "An Ounce of (Diabetes) Prevention." Holliday goes into great detail about the CDC's Do I Have Prediabetes? campaign, a condition that he refers to as a "wakeup call," adding that "many people will be surprised to learn that more than one in three American adults, that's 96 million people, have prediabetes and 81% of them don't even know they have it," he says. "Prediabetes is a health condition that puts people at high risk for other serious conditions like heart attack, stroke, and type 2 diabetes. But the good news is that for most people, type 2 diabetes can be prevented or delayed." [This version is "unabridged"; an edited version appears in the November print issue of Endocrine News.]
Bagley looks at the movement to rename the condition known as diabetes insipidus in "What's In a Name?" Based on a study from the Working Group to Rename Diabetes Insipidus that has garnered the support of the Endocrine Society as well as the Japanese Endocrine Society, the Society for Endocrinology, the European Society of Endocrinology, and other international associations, this article puts forth the reasons for the name change, most notably to eliminate confusion among patients and caregivers alike. According to John D. C. Newell-Price, MD, PhD, FRCP, professor of medicine, Department of Oncology and Metabolism, University of Sheffield, U.K., who was one of the Endocrine Society's representatives on the working group, the call for a name change started some years ago due to some tragic outcomes for patients but has gathered a pace over the last 12 months due to an increased interest from this international group of endocrinologists and patient representatives.
If you have any thoughts, comments, or even ideas for future Endocrine News articles, please feel free to reach out to me at: [email protected].