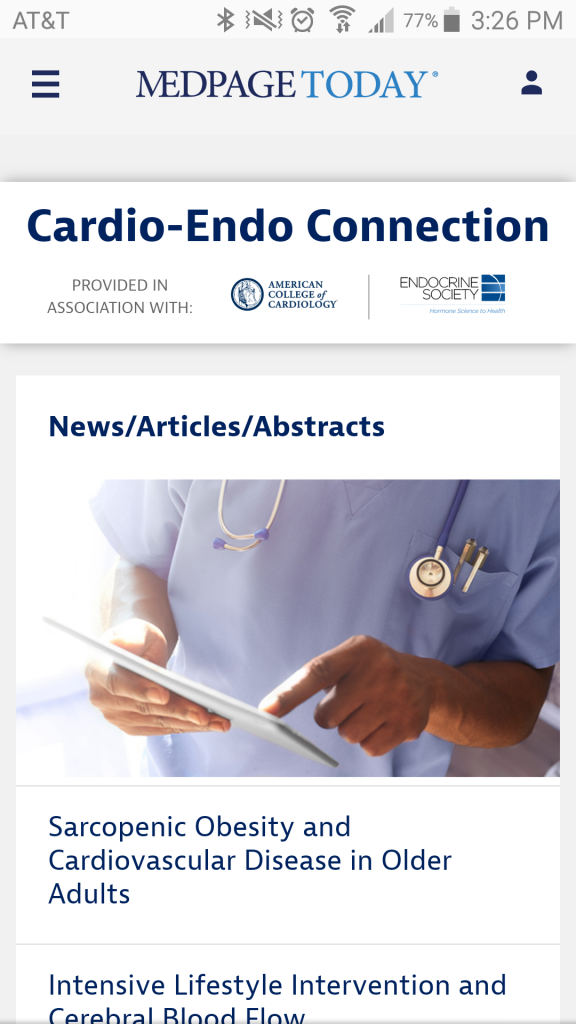 The Endocrine Society partnered with MedPage Today and the American College of Cardiology (ACC) to launch a Reading Room featuring the latest research examining the links between cardiology and endocrinology. 
Designed to collect a variety of resources in a digital hub, the Cardio-Endo Connection Reading Room features top articles from the Society's and ACC's journals, as well as MedPage Today news articles and Hormone Health Network patient resources.
Some of the initial research articles explore the cardiovascular benefits of adding acarbose to metformin therapy for people with type 2 diabetes and cardiovascular disease risk in thyroid cancer survivors.  
The Reading Room will raise awareness of the latest science among primary care physicians as well as endocrinologists and cardiologists.
It launched on MedPage Today's site on Oct. 1, a year after the Society partnered with MedPage Today on a Reading Room focused on diabetes research.