Cover Story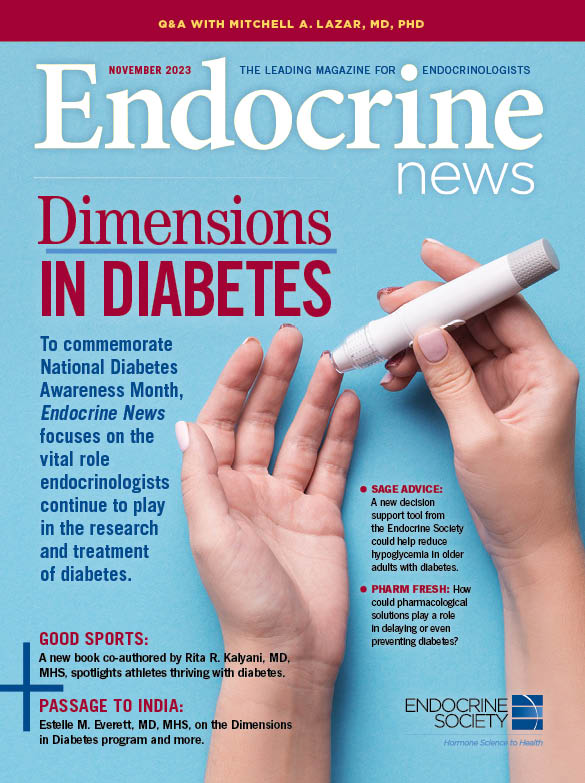 A new book spotlights athletes thriving with diabetes. In the new book,
Features
Despite being inducted into what he calls the "Endocrine Hall of Fame" upon receiving this year's Fred Conrad Koch Lifetime Achieveme...

For decades, physicians have maintained that type 2 diabetes could be delayed or even prevented altogether simply by modifying certain behaviors. Priyanka Majety, ...

Cutting-edge advancements in endocrinology continue to move diabetes treatment in the right direction faster than ever before.
Departments