Cover Story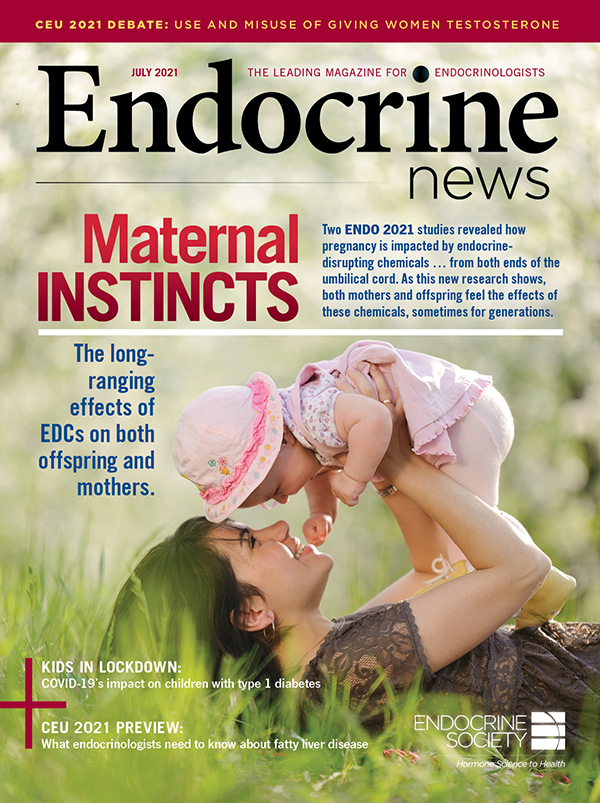 Two studies from the all-virtual ENDO 2021 focused on how pregnancy is impacted by endocrine-disrupting chemicals. From both ends of the umbilical cord, research ...
Features
As obesity and diabetes rates continue to climb, so too do rates of nonalcoholic fatty liver disease (NAFLD). A CEU 2021 session will teach attendees how to ident...

ENDO 2021 presented a plethora of research detailing how COVID-19 impacted a number of endocrine comorbidities. However, two studies in particular took a closer look at how the virus ...

At the all-virtual CEU 2021 in September, two contributors to a global consensus statement, Susan R. Davis, MBBS, FRACP, and Margaret E. Wierman, MD, will describ...
Departments