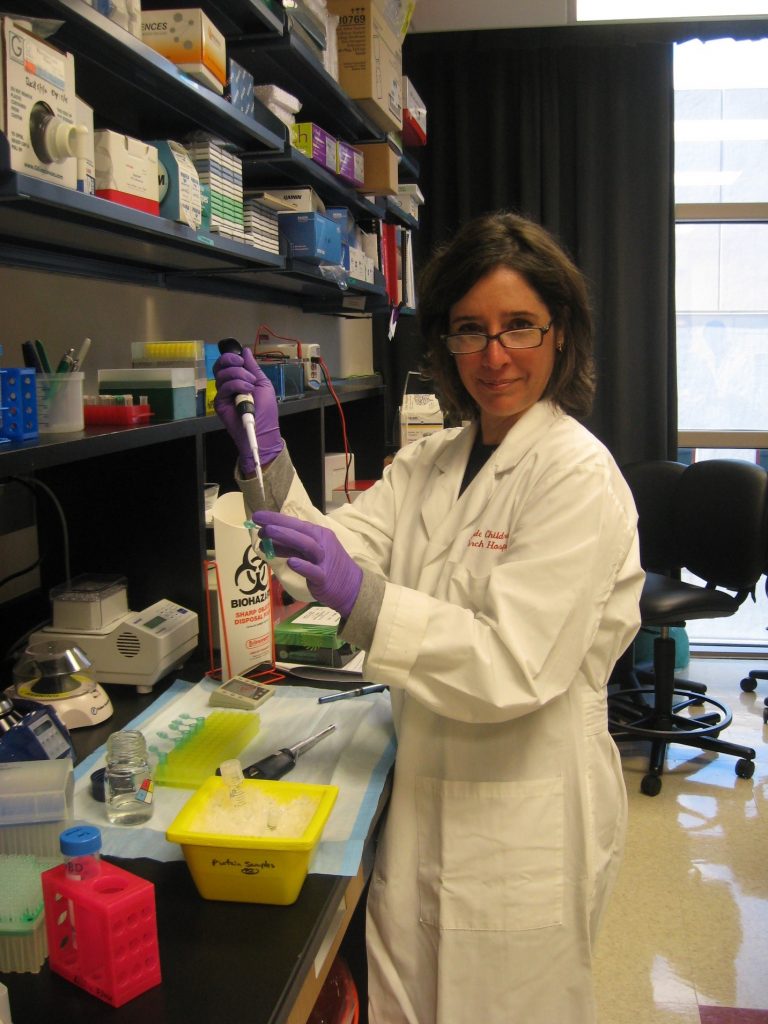 When I decided to become a biologist, I did not completely understand the many facets of this career. Many biology majors begin their educational journey with the goal of pursuing environmental sciences or ecology after graduation. Instead, I chose to get into healthcare. My parents encouraged me to learn about science from an early age. In fact, I have several childhood pictures taken at science and natural history museums in Sao Paulo, Brazil. Hence, it was no surprise that I was attracted to academic challenges since my childhood. However, I had little idea of which specific field would pique my interest in the years to come. In my second year of college in Sao Paulo, I took an instant liking to my first genetics class. I owe this to my professor Dr. Ana Elisa Billerbeck, who was working in human cytogenetics and told us remarkable stories of how fulfilling the life of scientist in this field is. I majored in biology, graduated two years later, and accepted a professorship at the same institution.
In the coming years, I hope to widen my horizons and spread awareness and knowledge about adrenocortical tumorigenesis, not just among my peers and students but also patients and healthcare professionals across the world.
After a few years, at the invitation of Dr. Billerbeck, I accepted the position of a biologist at Laboratorio de Hormonios e Genetica Molecular at University of Sao Paulo Medicine School under the supervision of Prof. Berenice Mendonca. I was stepping into a lab that is renowned for hard-working researchers, great publications, and important contributions to the field of endocrinology. The environment in our lab was enriching, thanks to the exceptionally astute and motivated team members. There, I started a project focusing on 21-hydroxylase deficiency, which opened up the world of endocrinology to me. However, the research finding that changed my life and steered my career in a specific direction was the identification of a single, unique TP53 mutation associated with pediatric adrenocortical tumors, a rare but prevalent condition in the population of Southeast Brazil. Following Prof. Ana Claudia Latronico's advice, I shifted gears from studying genetics of the 21-hydroxylase deficiency to the TP53 field in order to understand the current research in adrenocortical tumorigenesis in the Brazilian patients harboring this mutation. I was invited to pursue my PhD at Sao Paulo Medical School of Sao Paulo University under Prof. Latronico's mentorship. During my doctoral studies, we not only described this mutation in pediatric and adult patients with adrenocortical tumors but also identified it as a founder event in the Southeast Brazilian population.
At this point in my scientific career, I was certain that I had found my passion. I decided to dedicate my efforts to studying adrenocortical tumors, a rare disease that challenges all researchers in the field. I moved to Memphis, Tenn., in 2009 where I accepted a position as a research investigator for a year at St. Jude Children's Research Hospital (St. Jude). During my one-year contract, I was fortunate to get a chance to perform molecular studies on adrenocortical tumor samples from around the world, because St. Jude established an International Pediatric Adrenocortical Tumors Registry for this rare disease. I found this research so engrossing that the initial one-year stint has now extended to eight years but my enthusiasm has not waned. St. Jude has given me the opportunity to improve my skills, challenge my creativity, and to expand my collaborations, for which I am forever grateful.
Being a researcher has given my life immense purpose and motivation, but as Robert Frost aptly put it, "…but I have promises to keep and miles to go before I sleep."
Although I have been part of an amazing team and worked on excellent projects, I yearn to specialize further in this field and embrace many new challenges. Much remains to be done in this field, and it is essential to share the knowledge and expertise on adrenocortical cancers with other fellow physicians and researchers across the world, particularly in low- and middle-income countries that often lack optimal cancer care. Providing support to cancer patients, their families, and caregivers along the illness trajectory is of utmost importance. In the coming years, I hope to widen my horizons and spread awareness and knowledge about adrenocortical tumorigenesis, not just among my peers and students but also patients and healthcare professionals across the world. Another important goal is to engage more biologists and basic science researchers in endocrine meetings to promote cooperation among groups. Being a researcher has given my life immense purpose and motivation, but as Robert Frost aptly put it, "…but I have promises to keep and miles to go before I sleep."