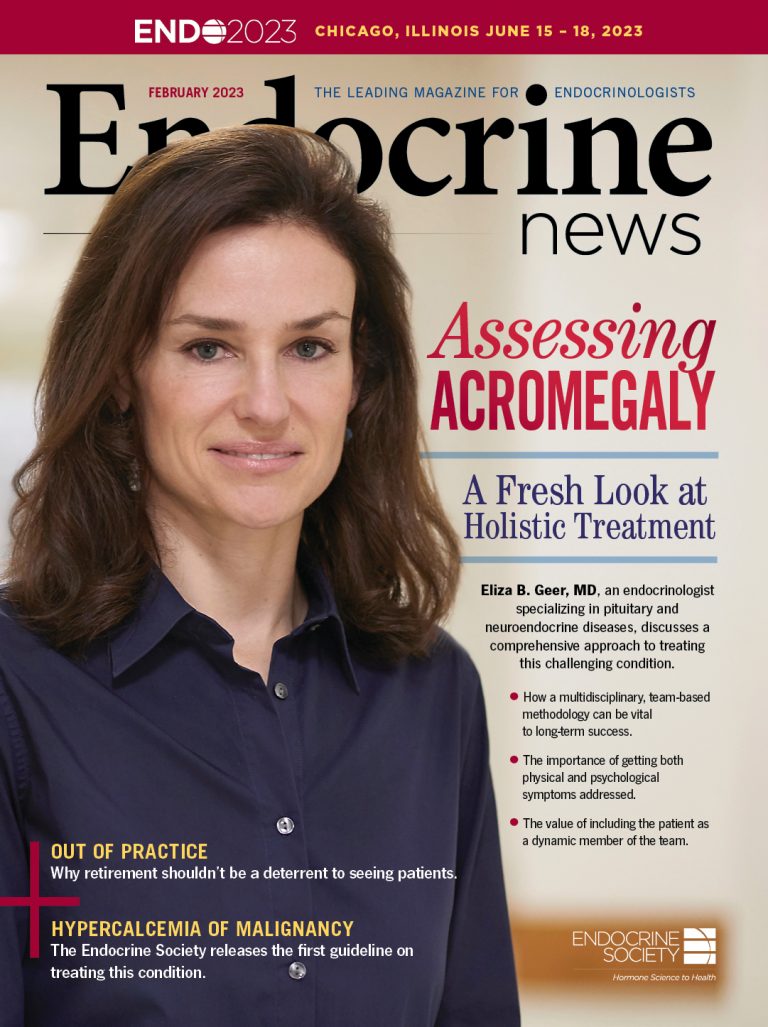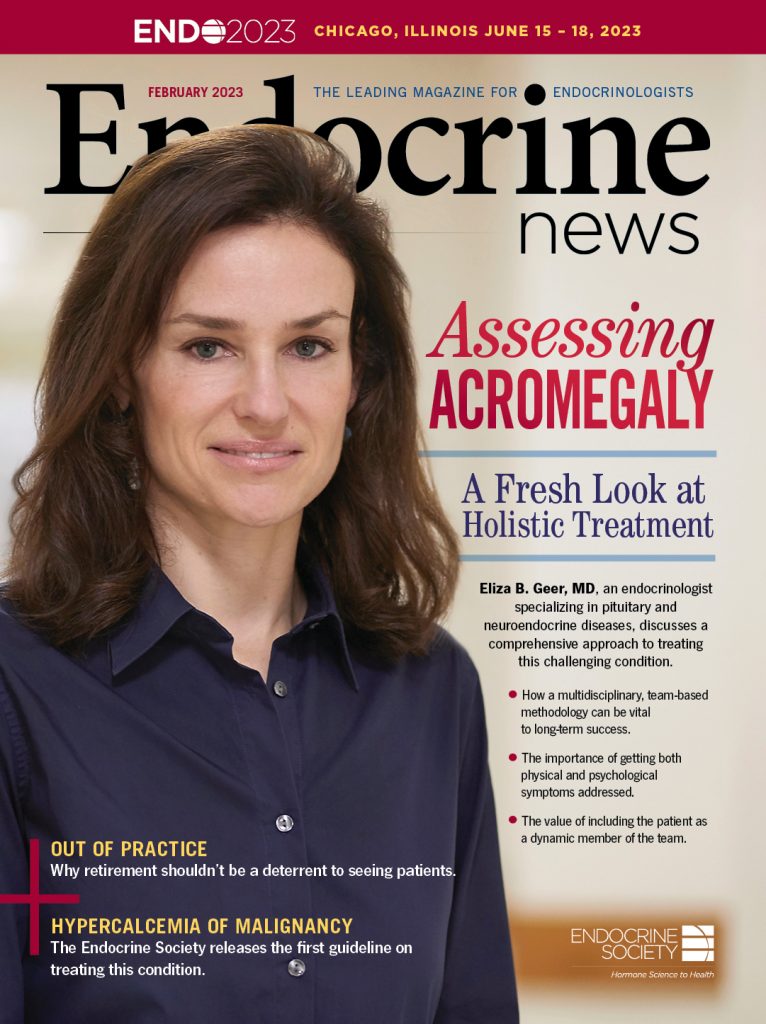 The following compilation includes woman authored content across formats, basic and clinical topics, and geographic region.
Endocrine Feedback Loop
Inpatient Treatment of Osteoporotic Fractures
Amal Shibli-Rahhal, MD, University of Iowa Carver College of Medicine
Ann E. Kearns, MD, PhD, Mayo Clinic
Medical Management of Cushing Disease
Katie Guttenberg, MD, University of Texas Health at Houston
Maria Fleseriu, MD, NW Pituitary Center at Oregon Health & Science University.
Endocrine News Podcast
Parabens as an EDC and Addressing Disparities in Risk and Research
Lindsey Treviño, PhD, City of Hope National Medical Center
Afreen Shariff, MD, MBBS, Duke Health
Endocrine News Magazine
Head of the Class: Q&A with Ashley Herdman
2021 Visionary: Q&A with Teresa K. Woodruff
The Importance of Symptom Control: A Holistic Approach to Treating Acromegaly by Eliza B. Geer, MD
Webinars
Causes, Diagnosis, and Treatment of Parathyroid Cancer
Maria Brandi, MD, PhD, FIRMO Foundation, Florence
Cancer Screening in Gender Minorities
Michelle Cordoba Kissee, MD, DHR Health
Hormone Replacement Therapy: Risk-to-benefit ratio and a stepwise approach to treatment
Eleni Armeni, MD, PhD,Aretaieion Hospital
Prolactinoma Overview of Diagnosis and Management
Ismat Shafiq, MD, University of Rochester
Labs
Members recommend woman-led labs conducting exciting and innovative research.
Hormones and Cancer Group– Ann McCormack, PhD
Molecular Genetics in Endocrinology– María Inés Perez Millán, PhD
Role of Forkhead Factors in Pituitary Gland Development and Function– Buffy Ellsworth, PhD, Southern Illinois University School of Medicine
Riggins Lab– Rebecca Riggins, PhD, Georgetown University Medical Center
Brown Lab– Kristy Brown, PhD, Weill Cornell University
Ostrander Lab– Julie Ostrander, PhD, University of Minnesota
Fowler Research Group– Amy Fowler, MD, PhD, University of Wisconsin School of Medicine and Public Health
Anakk Lab– Sayeepriyadarshini Anakk- PhD, University of Illinois, Urbana
Women's Health and Metabolism Lab– Zeynep Madak-Erdogan, PhD
Pitteloud Research Group– Nelly Pitteloud, MD
Endocrine Society Journal Content
This content was identified as outstanding research by Endocrine Society members. Though many individuals contributed to this work, selections were made based on the first or last female authorship.
Journal of Clinical Endocrinology and Metabolism
Randomized Trial of Osilodrostat for the Treatment of Cushing Disease
Health Care-Related Economic Burden of Polycystic Ovary Syndrome in the United States: Pregnancy-Related and Long-Term Health Consequences
Corticosteroid-Binding Globulin Deficiency Independently Predicts Mortality in Septic Shock
Impaired Brain Satiety Responses After Weight Loss in Children With Obesity
JCEM Case Reports
Glucagon-like Peptide-1 Receptor Agonist Treatment With Semaglutide in Type 1 Diabetes
Journal of the Endocrine Society
Progesterone Receptor–Mediated Regulation of Cellular Glucose and 18F-Fluorodeoxyglucose Uptake in Breast Cancer
Pheochromocytoma-induced Subarachnoid and Intracerebral Hemorrhage
Gestational Diabetes and International Migration
Endocrinology
NRF2 Serves a Critical Role in Regulation of Immune Checkpoint Proteins (ICPs) During Trophoblast Differentiation
Progesterone Receptor Gene Polymorphisms and Breast Cancer Risk
Beyond Expression: Role of Phosphorylated Residues of EZH2 in Lineage Plasticity in Prostate CancerFOXO Transcription Factors Are Required for Normal Somatotrope Function and Growth