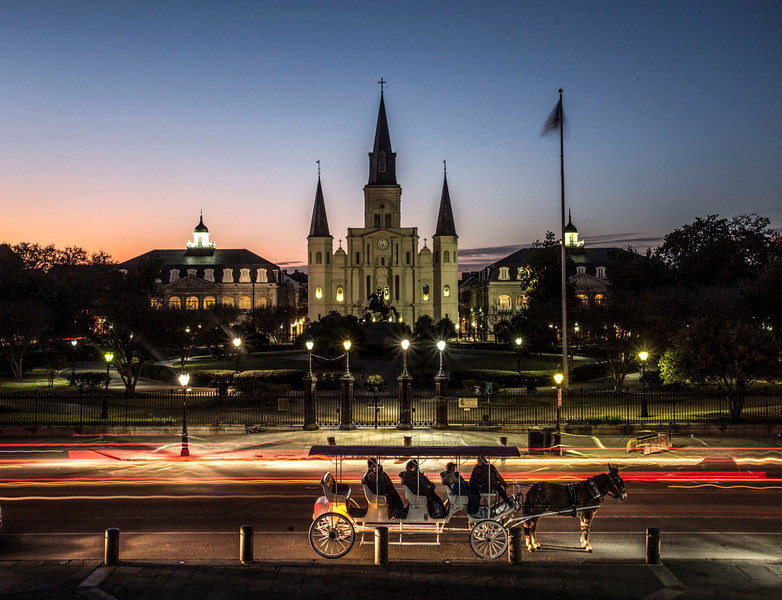 Since ENDO 2019 is heading to New Orleans for the first time since 2004, Endocrine News wanted to reveal some of the spicy ingredients that make up this iconic cultural gumbo that will keep you entertained and well fed once the scientific sessions have ended.
The strains of jazz music stream down the cobblestone alleyway as the smell of warm powdered sugar drifts along the southern breeze. Travelers stop to take photos of a second line, the parade of a newly married bride and groom escorted by their wedding party and a brass band. Hungry diners line the street hoping to get a taste of the delicious fine dining at Galatoire's Friday lunch, a tradition in New Orleans society, drawing politicians, doctors, socialites, and travelers to the Bourbon Street icon.
One of the country's most unique cities, New Orleans will play host to ENDO 2019 in March at the Ernest N. Morial Convention Center. We couldn't be more excited to invite you to join us for the Endocrine Society's 101st Annual Meeting and Expo in a city that continues to top lists of the hottest travel destinations year after year.
Make plans now to attend ENDO 2019, featuring an extensive program covering a broad array of topics, various networking opportunities, poster sessions, updates on new products and technologies at the ENDOExpo, and more. And plan to come early or stay late to enjoy all New Orleans has to offer. We guarantee it will be a trip you won't soon forget.
Born On The Bayou
Founded by the French, ruled by the Spanish for 40 years, then purchased by the United States for pennies an acre in 1803, New Orleans, forever shaped by its European heritage, is a living history lesson. As one-time French Quarter resident William Faulkner said, in New Orleans, "the past isn't dead. It's not even past." The history of New Orleans has been preserved better than possibly any other U.S. city with entire neighborhoods, manhole covers along cobblestone streets, cemetery crypts, and ancient oaks seemingly untouched by human hands since they were created centuries long ago.
The Creole spirit is a part of New Orleans' history that is still very much alive. The Creole residents, American-born offspring of European settlers in the 1700s, created a world of their own throughout New Orleans. Creole flavors still dominate the cuisine with rich sauces, local herbs, red ripe tomatoes, and the prominent use of seafood, caught in local waters, while the architecture and cityscape of New Orleans, from the streets of the French Quarter to Creole cottages, reflect their French and European influences.
In the 1800s, the highest concentration of millionaires in the U.S. could be found in and around New Orleans. The elegant homes built during this period along St. Charles Avenue are still the crown jewels of New Orleans and many of the fine dining establishments that catered to the city's wealthy residents in the 1800s, including Antoine's and Commander's Palace, are still going strong.
Although the Jazz Age dominated the U.S. in the 1920s and 30s, it never really left New Orleans. Known as the birthplace of jazz, New Orleans is still the capital of that music genre with the forceful rhythms, creative improvisations, and toe-tapping tunes sounding out on almost every corner throughout the French Quarter today.
Walking Through New Orleans
A trip to New Orleans doesn't require a visit to one of the city's 45+ museums for visitors to soak up the rich history – it's apparent in all parts of the city. But New Orleans is home to a number of museums that history buffs dream of visiting. The New Orleans Jazz Museum celebrates the music in the city where it was born while the National World War II Museum brings "The War That Changed The World" to life through powerful, personal stories from the battlefront and the home front, rare artifacts, and even an exclusive cinematic experience from Tom Hanks.
The Audubon Nature Institute "celebrates the wonders of nature" in the heart of New Orleans. Made up of the Aquarium of The Americas, Audubon Butterfly Garden and Insectarium, Audubon Zoo, and more, the institute offers endless entertainment for children, families, and nature lovers of any age.
For travelers looking for a more grownup getaway, New Orleans couldn't be a better fit – bars line Bourbon Street, the always bustling Harrah's Casino, dance clubs (from tame to risqué!), and endless options for live music. Pat O'Brien's offers the (in)famous Hurricane, a fruity concoction made famous in New Orleans while Lafitte's Blacksmith Shop invites guests to sip strong libations in a dimly lit building from the 1700s purported to have been a hideout of pirate Jean Lafitte. The Carousel Bar at Hotel Monteleone sends guests spinning (and not just because the drinks are strong!) while Arnaud's French 75 is an iconic New Orleans cocktail bar not to be missed.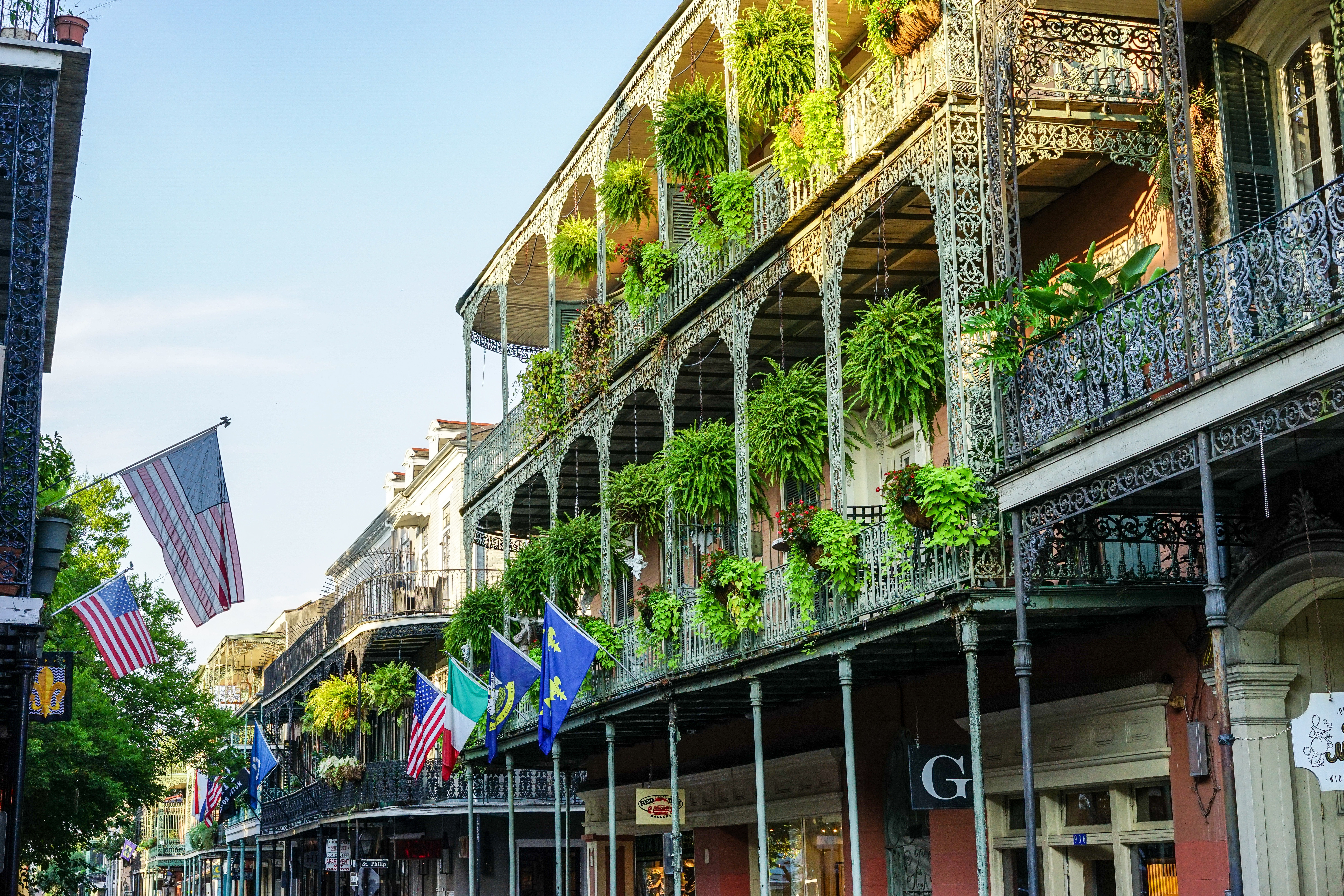 And travelers looking for a slower pace can step in from the hustle and bustle of the French Quarter and relax in world-class spas that beckon travelers to stop and stay awhile. The spa at the Ritz-Carlton is the largest in the city and offers an impressive menu of more than 100 treatments, many locally inspired. The Waldorf Astoria Spa at The Roosevelt Hotel, one of the most sought-after spas in the South, offers indulgent signature treatments that combine local ingredients and contemporary techniques.
No matter your travel style, this city will not disappoint. History buffs, those looking to get away and relax, and adventurous families alike will find no shortage of activities during a trip to New Orleans.
Eat Your Heart Out
While activities abound for every kind of traveler, foodies hit the jackpot with endless options for culinary tourism.
New Orleans is home to 20 James Beard Award winners. A few highlights include August, featuring contemporary Creole with a focus on local ingredients, inspired by classical training and Southern Louisiana roots; La Petite Grocery, a bistro-style eatery that echoes the atmosphere of French restaurants of the past; and world-famous Chef Leah Chase's Dooky Chase, the family restaurant that serves up Creole-inspired soul food in an eclectic space featuring local art.
After a late night in New Orleans, diners getting a slow start will be pleased with the Sunday brunch offered around the city. Brennan's, a New Orleans icon that recently reopened, has been hailed as one of the best spots for brunch in America. Many of the brunch items are prepared tableside, including the dessert invented at Brennan's, Bananas Foster. Commander's Palace has been serving up one of New Orleans most iconic brunches since 1880. Items beloved by locals and tourists alike include the brandy milk punch and turtle soup, both of which are highlights at brunch here.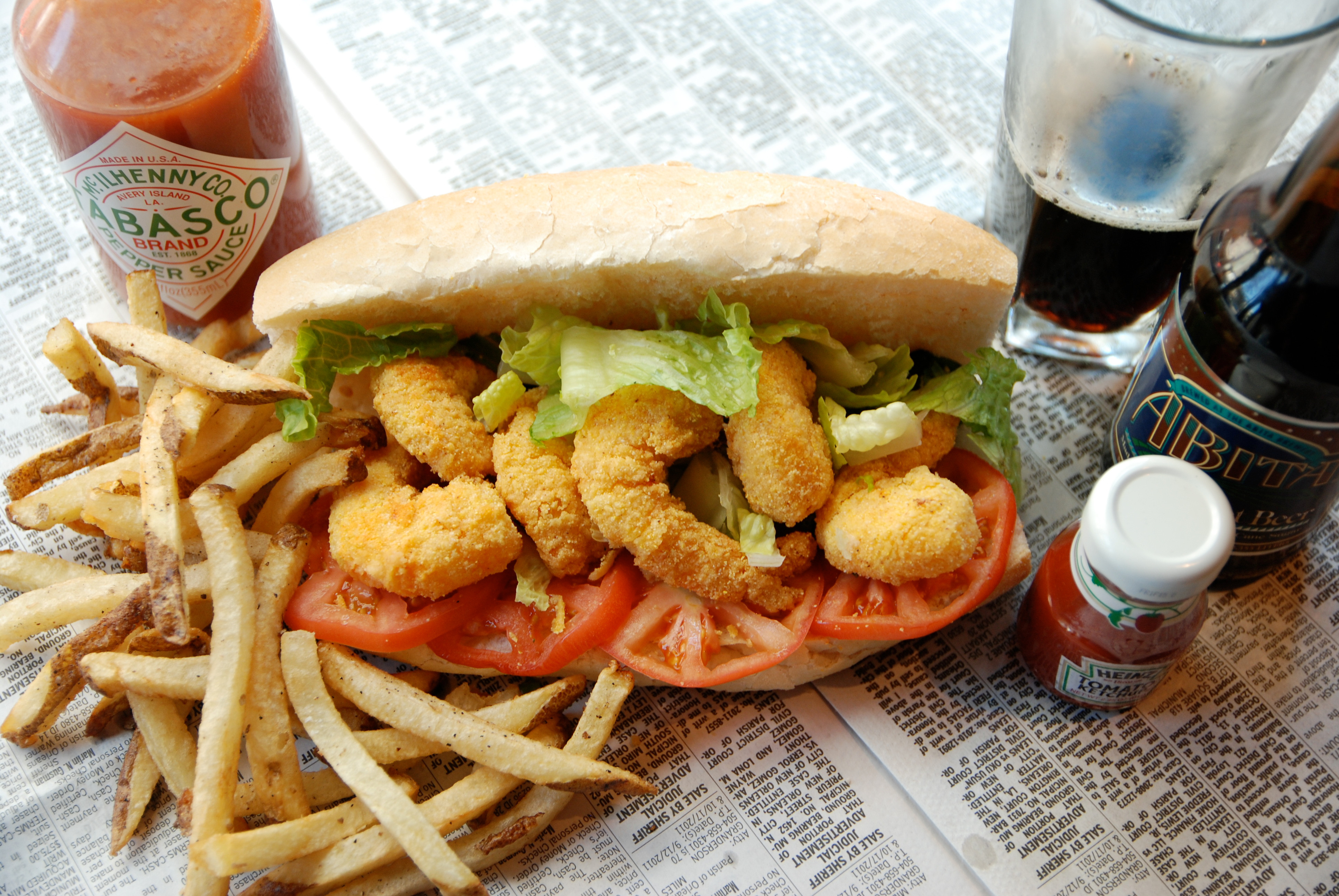 The po-boy is a staple in New Orleans – crusty French bread, most often filled with fried seafood, lettuce, tomato, pickles, and mayonnaise. Domilise's, a hidden Uptown dive, is known for its oyster po-boy. Gus's Po-boys single-room is an uptown joint that began as a pre-Depression corner grocery store that evolved into a favorite po-boy destination. Gus's is known for its off-menu favorite, the shrimp combo, that serves up fried and grilled shrimp on the classic po-boy set-up.
And a trip to New Orleans is never complete without a trip to Café du Monde, the renowned open-air coffee shop that serves fresh beignets, a deep-fried pastry topped with plenty of powdered sugar.
Resting Easy in the Big Easy
After a busy day seeing all the sights, hearing all the sounds, and filling your stomach with all the New Orleans fare, travelers will drift off to sweet dreams of the Crescent City in one of the city's acclaimed hotels.
The Ace Hotel, an outpost of Manhattan's famous original location, is one of the city's most sought-after destinations. The lobby is a mix of a lively music venue and cocktail bar that is always bustling. The Pontchartrain Hotel is located in the Garden District and features vintage interiors with modern (and luxurious touches). The penthouse rooftop bar, Tin Roof, is known to offer some of the best views of the city.
Hotel Monteleone is one of the city's oldest luxury hotels that is said to be one of the most spirited places to stay in New Orleans. The hotel is known for its spirits, from the Carousel Bar, which revolves as guests sip signature libations, to the dearly departed guests who are rumored to have never left the property.
However, if you want to be as close to the Ernest N. Morial Conference Center as possible, you have your choice of quite a few notable lodging options. Aside from reliable chain hotels — Embassy Suites, Hyatt Place/Convention Center, Residence Inn, Hilton New Orleans Riverside, Marriott — there are a few unique to New Orleans. The Loews New Orleans offers a splash of luxury on the banks of the Mississippi River in a building that once housed a steamship company. If you're looking for a little bit of southern glitz and glamour, the Harrah's New Orleans is the ideal place for ENDO off hours with a casino and a variety of restaurants from the upscale Ruth Chris Steakhouse to Manning's Sports Bar and Grill, voted one of the best sports bars in town by the readers of Gambit magazine.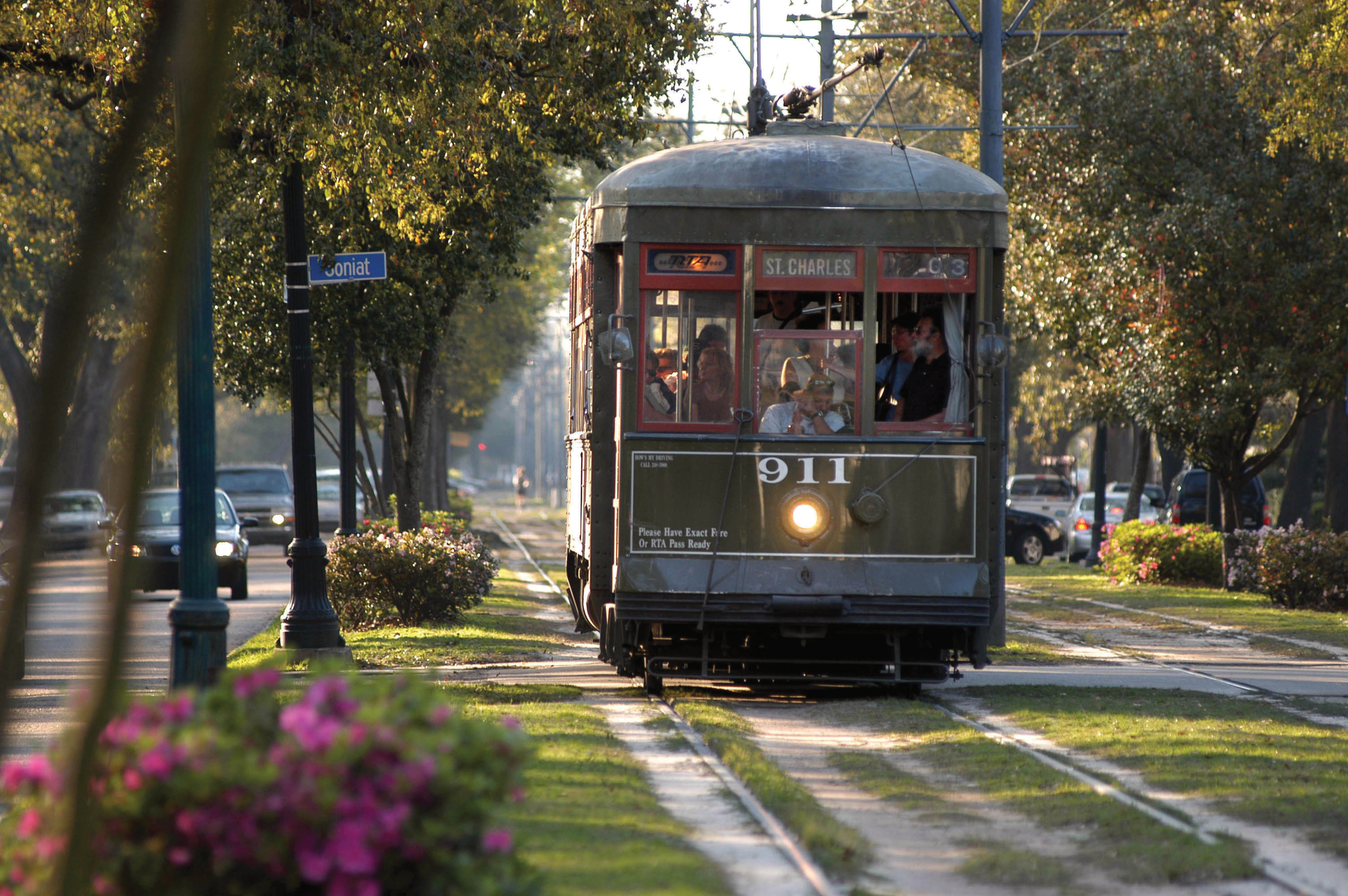 Registration is now open for ENDO 2019! Begin planning your stay in New Orleans and make your reservations now at https://www.endocrine.org/endo2019. Registration will fill up quickly so don't delay in securing your spot. Join 7,500 of your colleagues for an educational experience that will shape the future of the field and enjoy a trip that is sure to become one of your all-time favorites.
— Carson is a freelance writer based in Birmingham, Ala. She contributes the monthly EndoGear column to Endocrine News.