Proper ventilation in a lab setting is key to ensuring the safety of all personnel, making the fume hood one of the most important pieces of safety equipment in the lab.
Selecting the appropriate hood for your lab depends on many factors. The intended application will determine whether you can use a ductless fume hood or variable air velocity, features that can help improve the energy efficiency of this equipment. The chemicals that will be used in the hood will also determine what material the hood should be built from. Choosing the right fume hood for your lab will help keep your lab staff safe when working with hazardous chemicals.
Endocrine News has rounded up some options for labs looking to increase safety measures, improve energy efficiency, and upgrade existing equipment.
Protector Echo Filtered Fume Hoods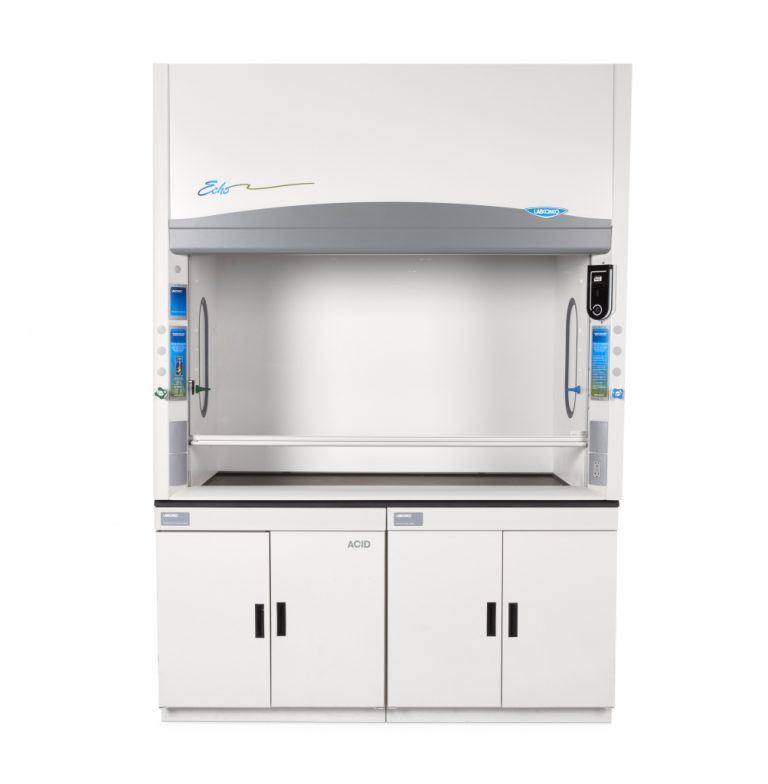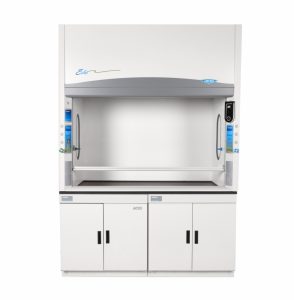 The Protector Echo Filtered Fume Hood is available in 4′, 5′, 6′ and 8′ widths. Featuring Neutrodine® Filtration Technology, this hood offers comprehensive molecular filtration. Optional gGuard® communication software offers real-time monitoring by a designated facility manager. From a remote location, data such as usage authorization, filter saturation detection, sash position, and temperature may be observed and managed. At this time, these hoods are only available only in the Americas.
Endeavour™ Ductless Fume Hood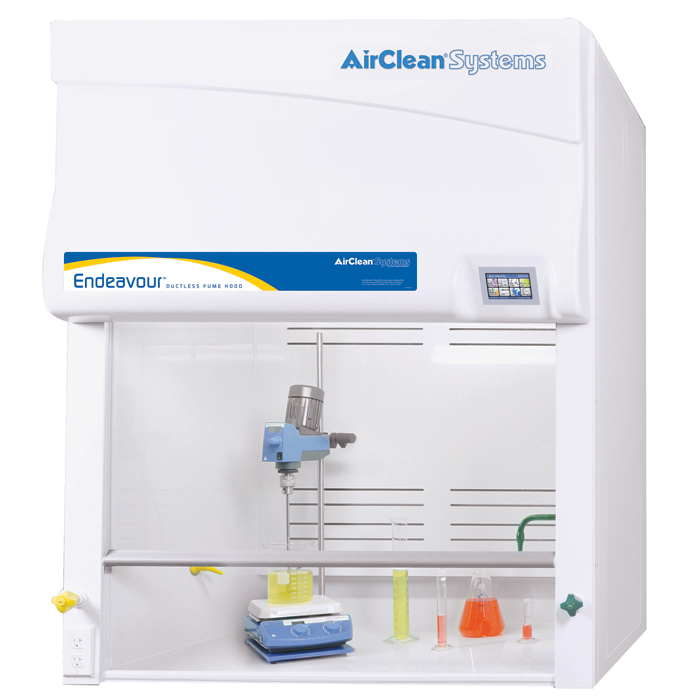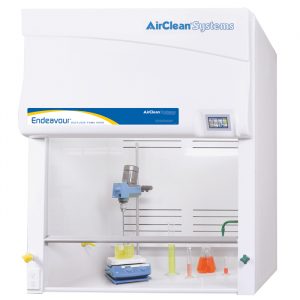 The AirSafe™ NXT provides touchscreen access to all functions of the Endeavour ductless fume hood. Automatic blower control, filter monitoring, alarm notifications, and energy use meter are just a few of the standard features provided by the AirSafe NXT automatic safety controller. The ChemMinder™ application acknowledgement system provides the end user with real-time data on approved chemical class. This hood includes a filter safety lockout to ensure correct filter replacement, while AirZone™ technology works to prevent fume hood roll and provide containment of gases and vapors.
UniFlow Specialty Fume Hoods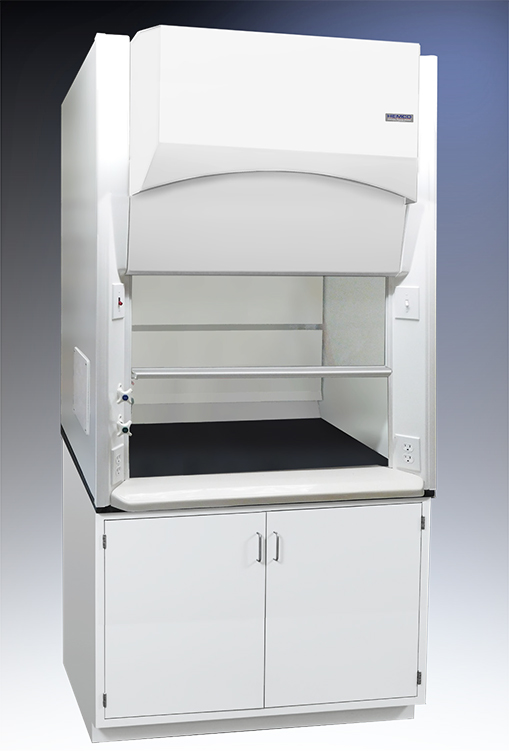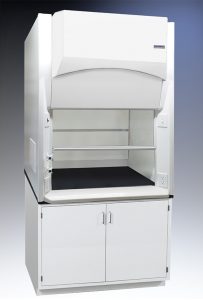 The UniFlow Specialty Fume Hoods feature UniFlow Superstructure non-metallic construction for total chemical resistance and durability. Unitized construction reduces weight for ease of installation, while the vertical raising viewing sash offers extended viewing height through clear tempered safety glass with corrosion resistant PVC framing. These hoods are designed to be energy efficient and can be equipped with service fixtures, electrical services, work surfaces, sinks, base cabinets, exhaust ducting, blowers, and filters to meet your lab's exact requirements.
Scienceware Clear View Fume Hood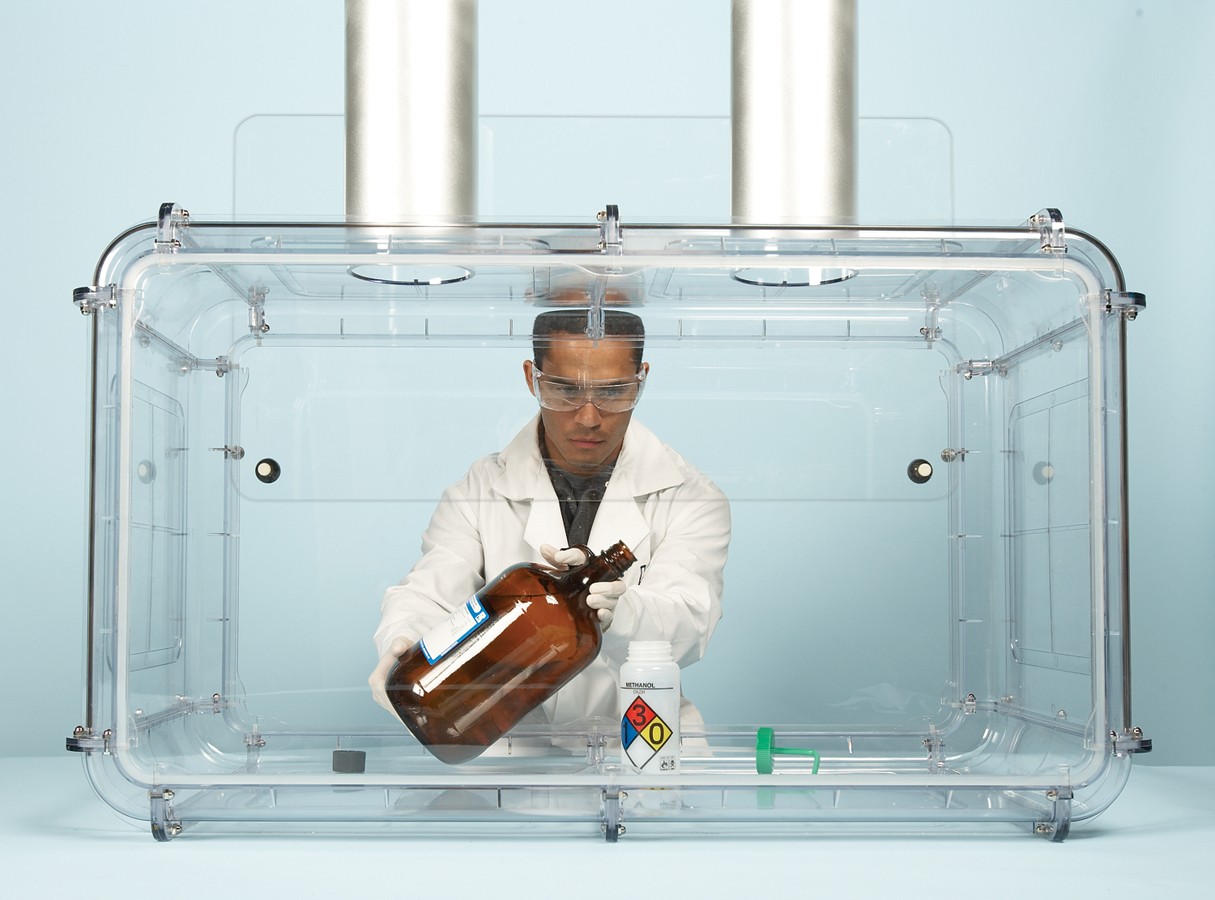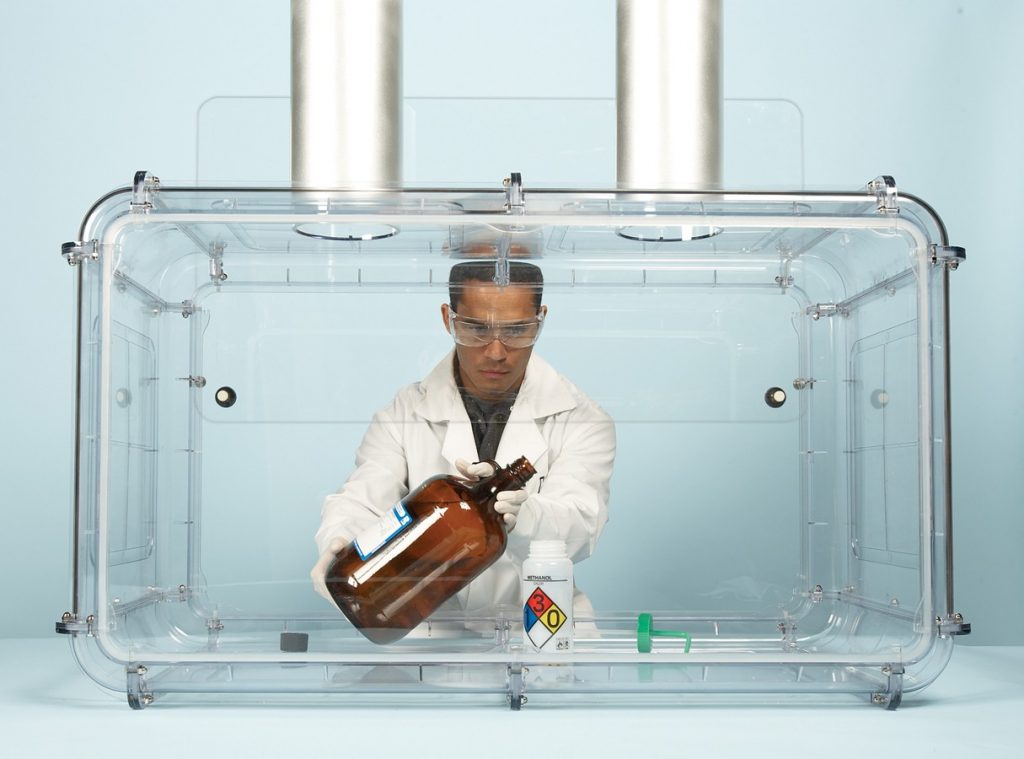 Scienceware® Clear View fume hoods come equipped with a three-position sash offering 360° visibility while safely venting noxious or potentially hazardous fumes and dust. The clear polycarbonate construction means the hoods are durable while effective, and six-inch vent openings are located on top of each unit for easy hook-up to exhaust systems. The sash can be completely lowered or fixed at two height positions.
Purair Advanced Ductless Fume Hood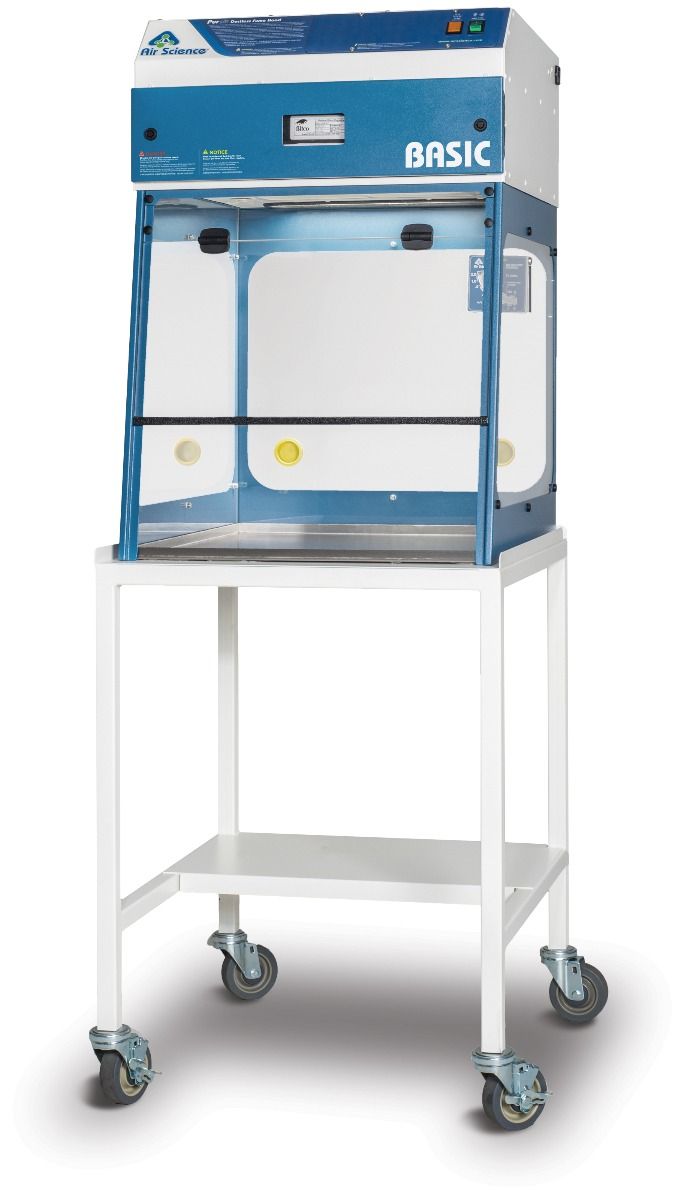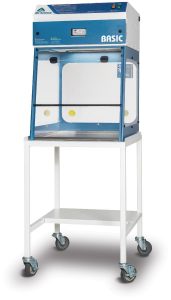 The Purair® Advanced Series ductless fume hoods offer a series of high-efficiency products designed to protect the user and the environment from hazardous vapors generated on the work surface. At the heart of the Purair ductless fume hood product line is the innovative Air Science® Multiplex™ Filtration Technology that creates a safe work environment over a wide range of applications. Improved clamping eliminates bypass leakage while high-capacity filters allow for more demanding applications.
Ensure the safety of all personnel working "under the hood" by equipping your lab with the latest supplies created to work best for your application. The options are endless which means the ideal option is available for your lab.