In the century since the discovery of insulin transformed diabetes from a fatal to a chronic, treatable condition, strong relationships and communication between patients and providers have become more important than ever.
During the Society's new 100 Years of Insulin on-demand webinar, member Grazia Aleppo, MD, and two people with diabetes discuss how care has evolved and the role patient-provider ties play in ensuring individuals receive the highest quality care.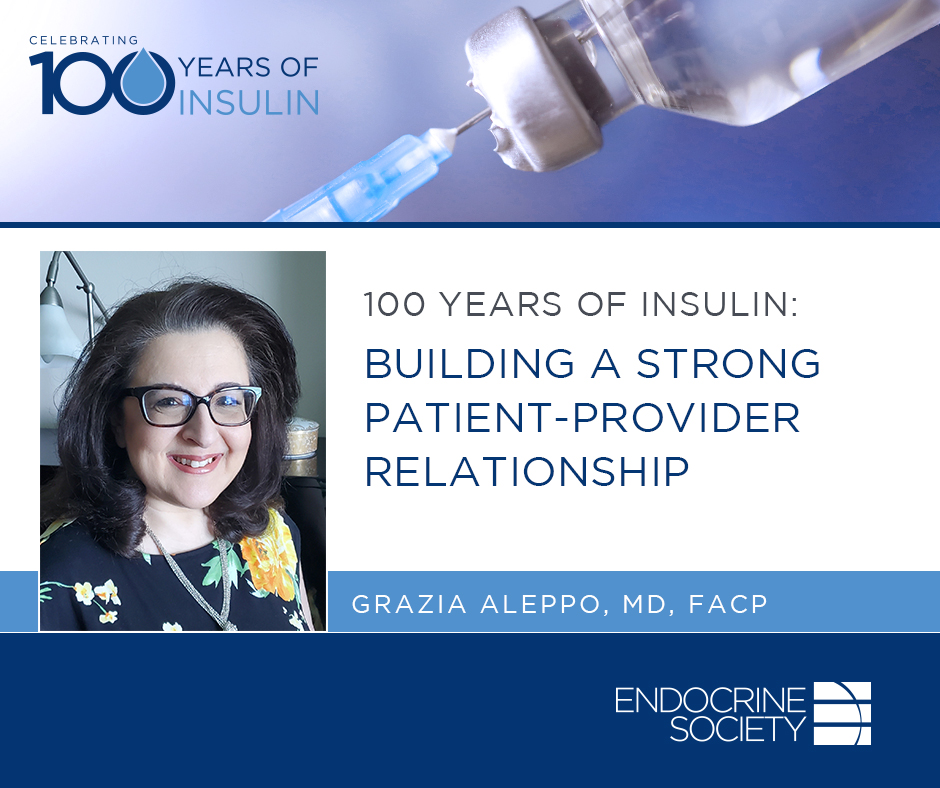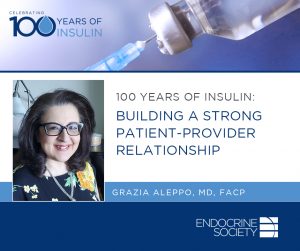 The panel, moderated by Endocrine News Editor Mark A. Newman, features: 
Dr. Grazia Aleppo from Northwestern University

 

Marguerite Brunner, a patient of Dr. Aleppo's who has lived well with diabetes for 57 years 

 

Evan Strat, a student at Georgia Tech who's had type 1 diabetes for 11 years

 
View the on-demand webinar now and learn more about our upcoming events celebrating 100 Years of Insulin. 
Pose your questions to Dr. Aleppo live during our question-and-answer session at noon Eastern on Monday, Aug. 16. Be part of the ongoing discussion in our members-only discussion platform, Community Connect.