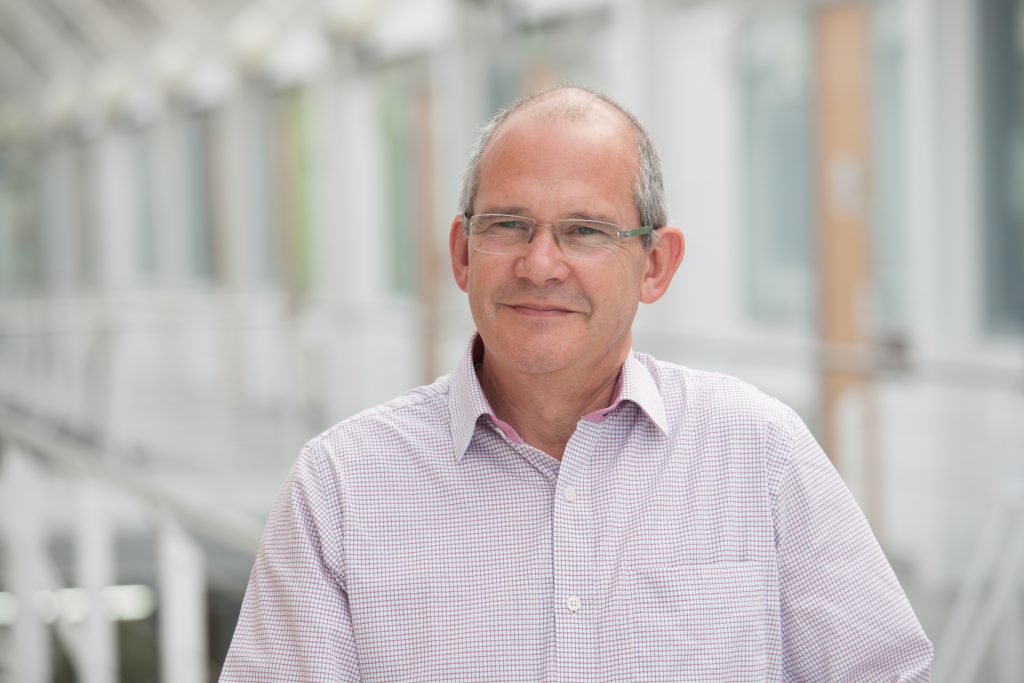 Outstanding Innovation Award 
Richard J.M. Ross, MBBS, MD, FRCP
Richard J. Ross is an exceptional clinical scientist in the tradition of clinical scientists addressing the unmet needs of patients and translating these from bed to bench and back as innovative drugs.
His research on optimizing endocrine replacement therapy has focused on replacement of cortisol in patients with adrenal insufficiency (AI) and congenital adrenal hyperplasia (CAH). In 2000, he established the CAH Adult Study Executive (CaHASE), which through high impact publications in The Journal of Clinical Endocrinology & Metabolism, highlighted the poor health outcomes in adults with CAH due to inadequate glucocorticoid replacement. Based on this, and through extensive work examining the pharmacokinetics of hydrocortisone, Richard developed a novel formulation, Chronocort, and tested this through Phase 1 – 3 clinical trials demonstrating that Chronocort could replace the cortisol circadian rhythm and improve the disease control of CAH patients. To develop Chronocort, Richard Founded a company, Diurnal Plc, floated it on the London stock market, and the company has submitted a Market authorization for Chronocort in Europe and opened an IND in the U.S.
"I attended my first Endocrine Society meeting in 1987, which inspired me to follow my career in endocrinology. The quality of the science, the intensity of debate and the wonderful warm welcome of the Society has nourished me over the years. For me there is no greater recognition than to present at the Endocrine Society."
Between 2010 and 2017, Richard led the TAIN (Treatment of Adrenal Insufficiency in Neonates) consortium, which surveyed clinicians and patients to understand the unmet need in pediatric adrenal insufficiency. Based on this work, the consortium developed a new pediatric hydrocortisone formulation, Infacort. The formulation was tested in innovative clinical trials in neonates, infants, and children with adrenal insufficiency. In 2018, Diurnal Plc, for which Richard is now chief scientific officer, was granted a Pediatric Use Market Authorization in Europe (brand name Alkindi®) and is now the subject of an NDA with the FDA. Richard is one of only a few clinical scientists who has founded an endocrine pharmaceutical company that has not only developed new therapies but also commercialized those therapies for patients.