Cover Story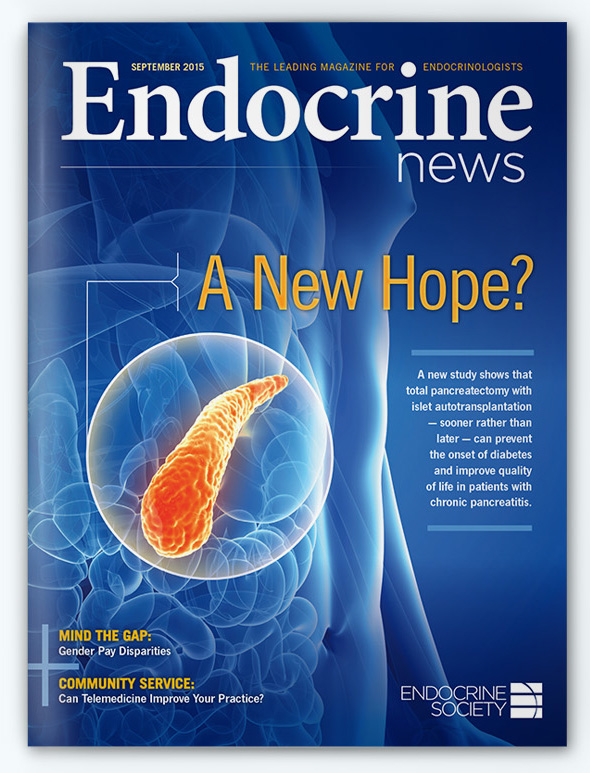 Once considered a "last resort" in patients with chronic pancreatitis, a new study shows that a total pancreatectomy with islet autotransplantation, sooner rather than later, can stave...
Features
At-a-Glance In 2014, male endocrinologists earned an average salary of $206,000 compared with the $168,000 earned by female endocrinologists. Some economists and policy analysts argue that "alternative factors" should be recognized as the reason for pay differences. A survey of 400 female physicians found that women feel gender continues to hold them back.

A new way to deliver care via telemedicine has allowed one endocrinologist the ability to enhance his reach to patients he would otherwise never be able to treat…or even meet. Matthew Bo...

Basic Researcher Nils Krone, MD, FRCPCH, Centre for Endocrinology, Diabetes and Metabolism, University of Birmingham, Birmingham, UK Clinical Researcher Richard J. A...