Cover Story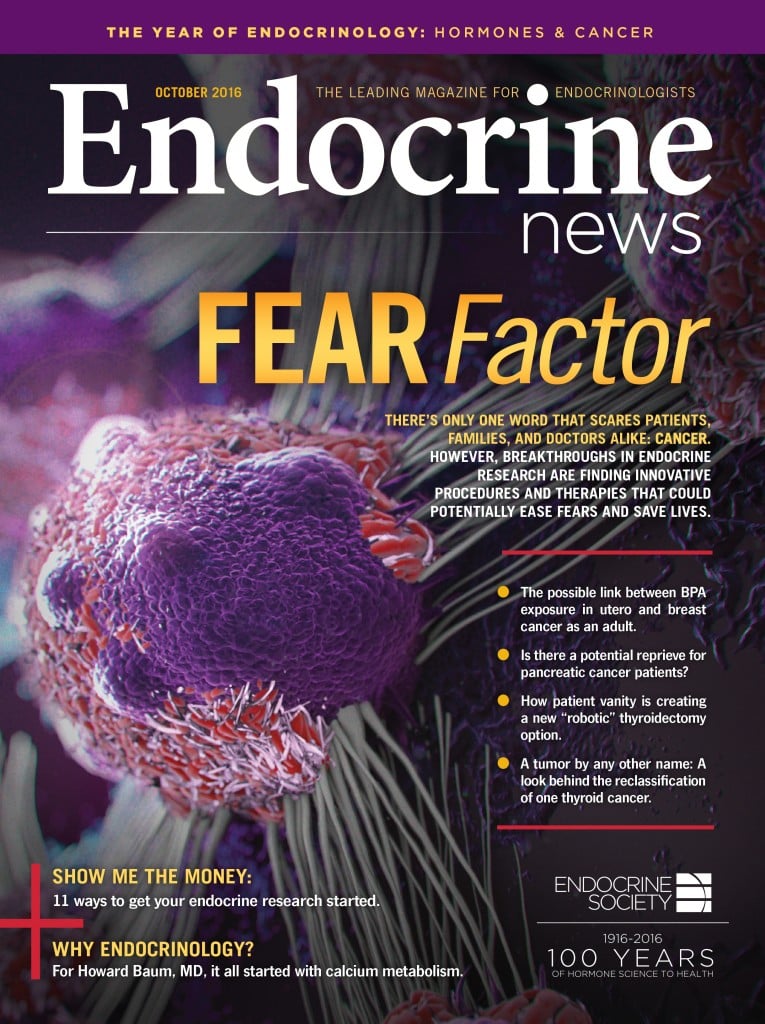 Literal headlines were made a few months ago when an encapsulated follicular variant of papillary thyroid carcinoma was classified as a non-cancerous thyroid tumor by an international pane...
Features
As survival rates from pancreatic cancer slowly inch upward, a new drug therapy may offer patients a brighter outlook. For many decades, a diagnosis of pancreatic cancer h...

Although it's an "off-label" procedure that has only been mastered by a handful of surgeons in the U.S., some patients are opting for a robotic transaxillary thyroidectomy simply to ...

A new study presented at ENDO 2016 revealed a possible link between bisphenol A exposure in utero to breast cancer later in life. In the process, the researchers created a new bioassay tha...
Departments