Cover Story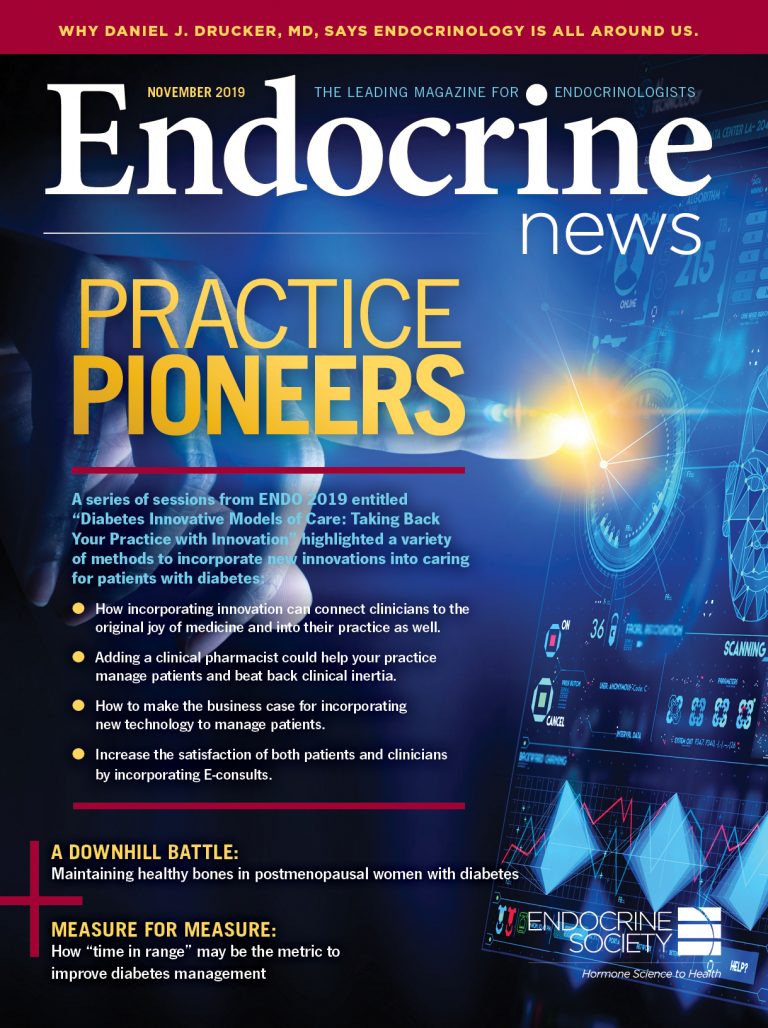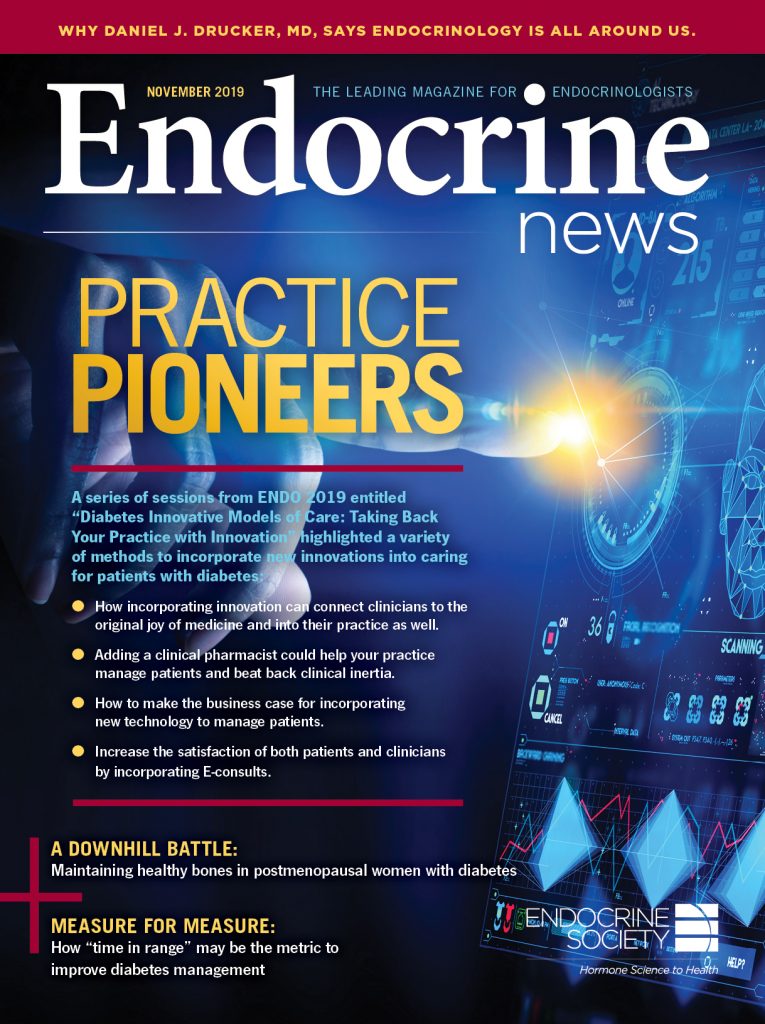 Robert Gabbay, MD, PhD, kicked off the "Diabetes Innovative Models of Care: Taking Back Your Practice with Innovation" sessions at ENDO 2019 by instructing attendees how simply reconne...
Features
Daniel J. Drucker, MD, is having a very good year. In September, he received the 2019 EASD–Novo Nordisk Foundation Diabetes Prize for Excellence due to his outstanding scientific contributions th...

As more and more patients with diabetes embrace continuous glucose monitor technology, an international consensus group points to ways clinicians and patients can apply continuous glucose monitor data...

A study from ENDO 2019 shows that postmenopausal women with diabetes can form new bone with walking after a meal either uphill or downhill, despite the poor bone quality associated with di...
Departments