Cover Story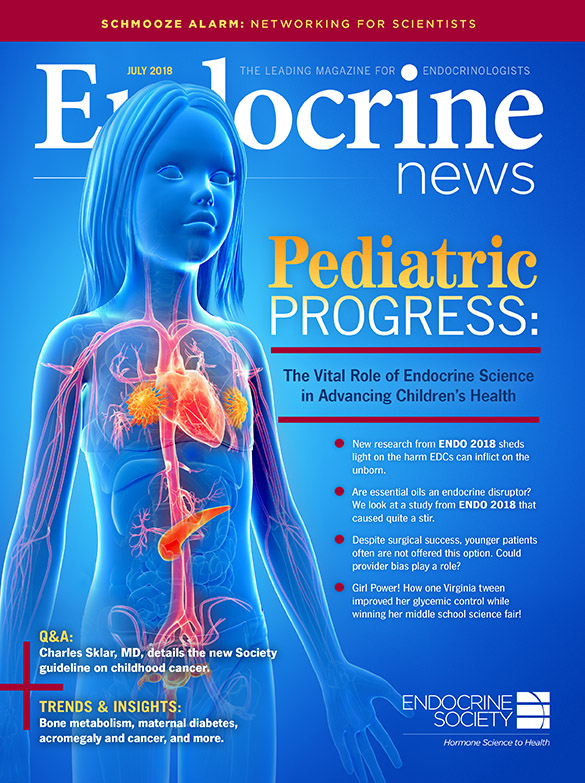 The research presented at ENDO 2018 ran the gamut in terms of breakthroughs in endocrine science. Of particular interest were studies that took a closer look at how offspring could be harm...
Features
An ENDO 2018 presentation that linked essential oils to gynecomastia in prepubertal boys caused a bit of an uproar in the spring. The study authors detail what their resea...

Endocrine News  talks with Charles A. Sklar, chair of the guideline writing committee that created the latest Endocrine Society Clinical Practice Guideline on hypothalamic-pituitary and g...

Virginia tween Claire Engler joins the #WeAreNotWaiting movement with a do-it-yourself artificial pancreas that not only scored her a big prize at her middle school's science fair, but i...