Cover Story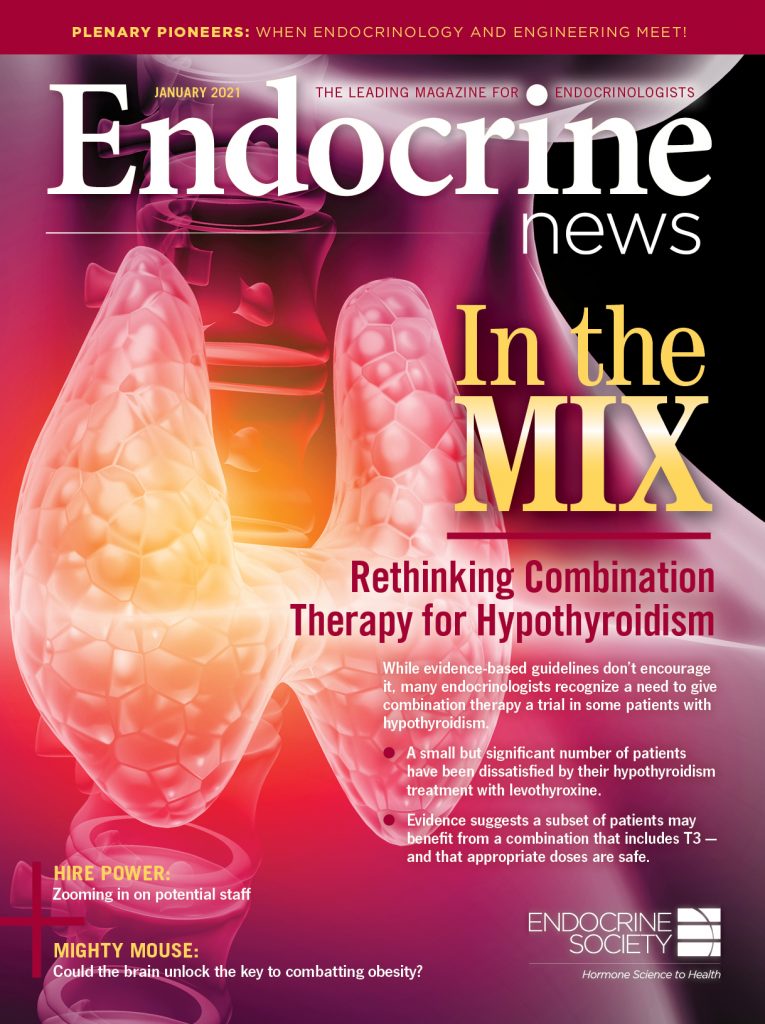 While evidence-based guidelines don't encourage it, many endocrinologists recognize a need to give combination therapy a trial in some patients with hypothyroid...
Features
A new mouse study shows promise in addressing the ongoing worldwide obesity epidemic. By targeting a specific brain molecule, researchers could be on the path...

A first-of-its-kind Endocrine Society clinical practice guideline recommends lipid profiles and cardiovascular risk assessment for patients with endocrine dis...
Departments