Cover Story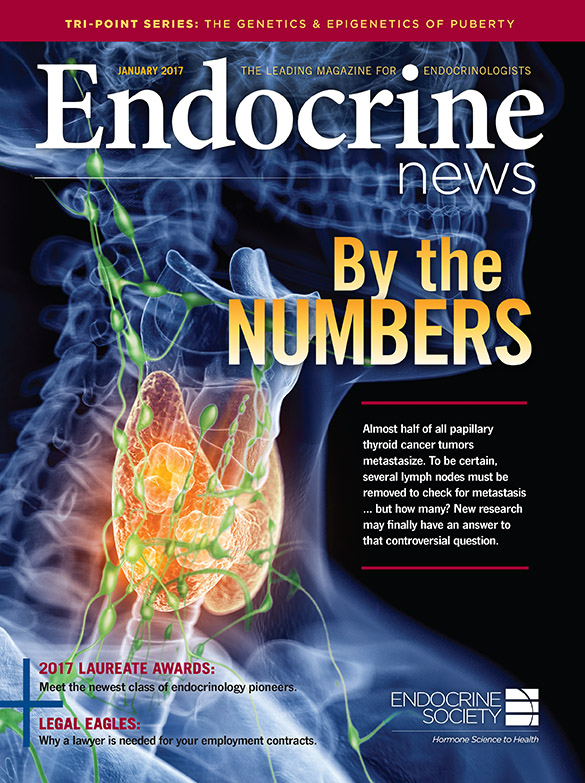 Controlled trials show non-nutritive sweeteners can sometimes help in weight loss, but observational and animal studies raise concerns about their risks. A patient asks: â...
Features
A wide-ranging look at puberty and the many mysteries that surround it as well as the clinical management, new genetic tools, and how a variety of factors could influence the timing of thi...

Since laboratory space is at a premium, it's tempting to outsource specimen storage. Endocrine News weighs the pros and cons of moving specimen storage offsite or keeping it at arm's l...