Cover Story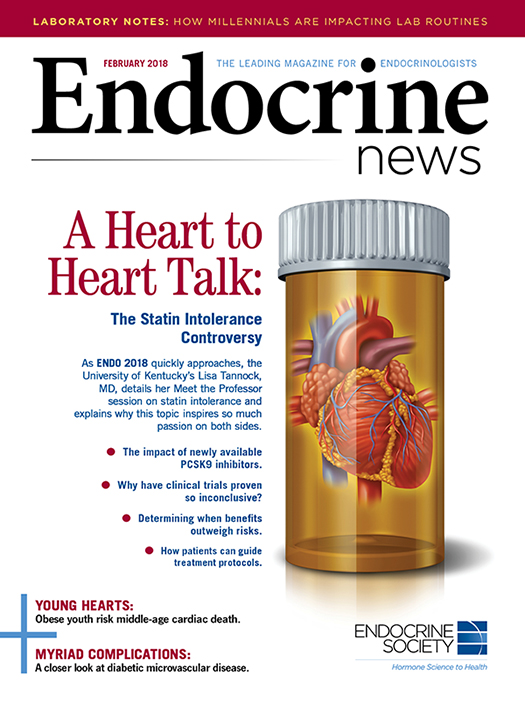 As ENDO 2018 in Chicago quickly approaches, we thought a preview of a heart-specific session would be ideal for this month's issue, especially since it coincides with American Heart Mont...
Features
Diabetic microvascular disease threatens myriad complications, even as researchers continue to make progress in understanding the underlying mechanisms. According to a new scientific state...

A new study shows that heavier adolescents may have an increased risk of succumbing to a cardiovascular event death in middle age. What can be done earlier in life to forestall these event...