Cover Story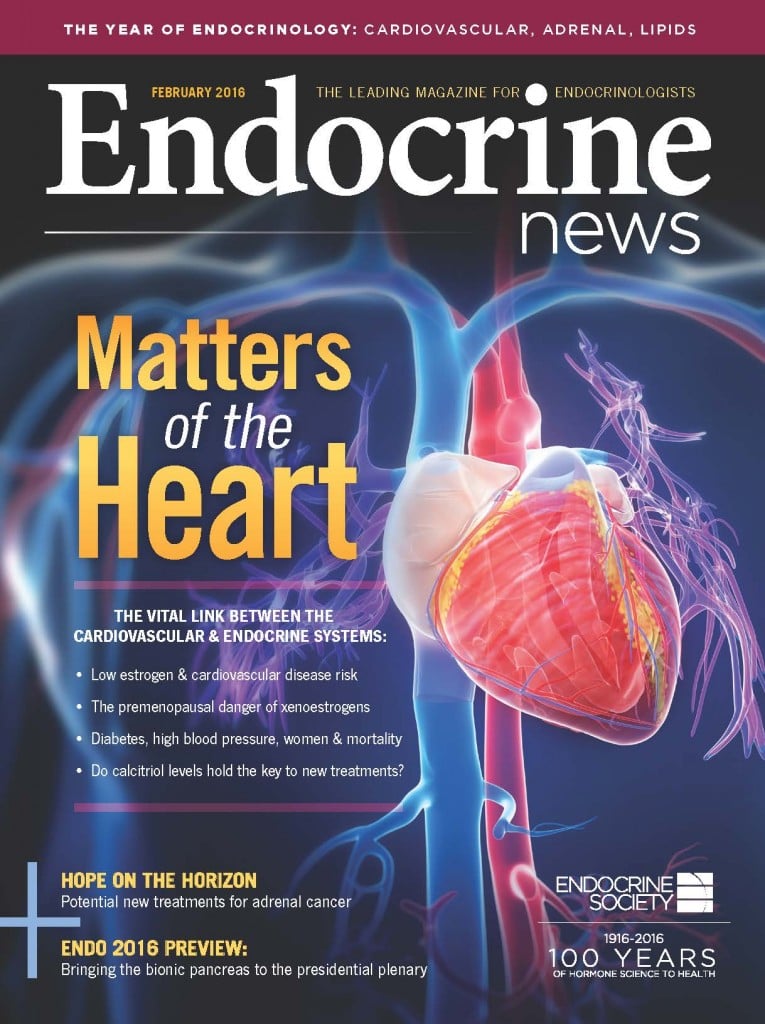 While it's well known that the endocrine system plays an important role on cardiovascular function, new research from around the world solidly demonstrates the numerous links between hor...
Features
When clinicians learn techniques that foster communication with patients, the results can be greater compliance, improved outcomes — and even increased physician satisfaction. ...

With an estimated worldwide occurrence of only 200 patients each year, adrenal cancer is so rare that most endocrinologists will never have to deal with it. While this paucity of cases mak...

After years of research and trials, could the bionic pancreas finally be ready to hit the market? Diabetes is a perennial area of research in endocrin...