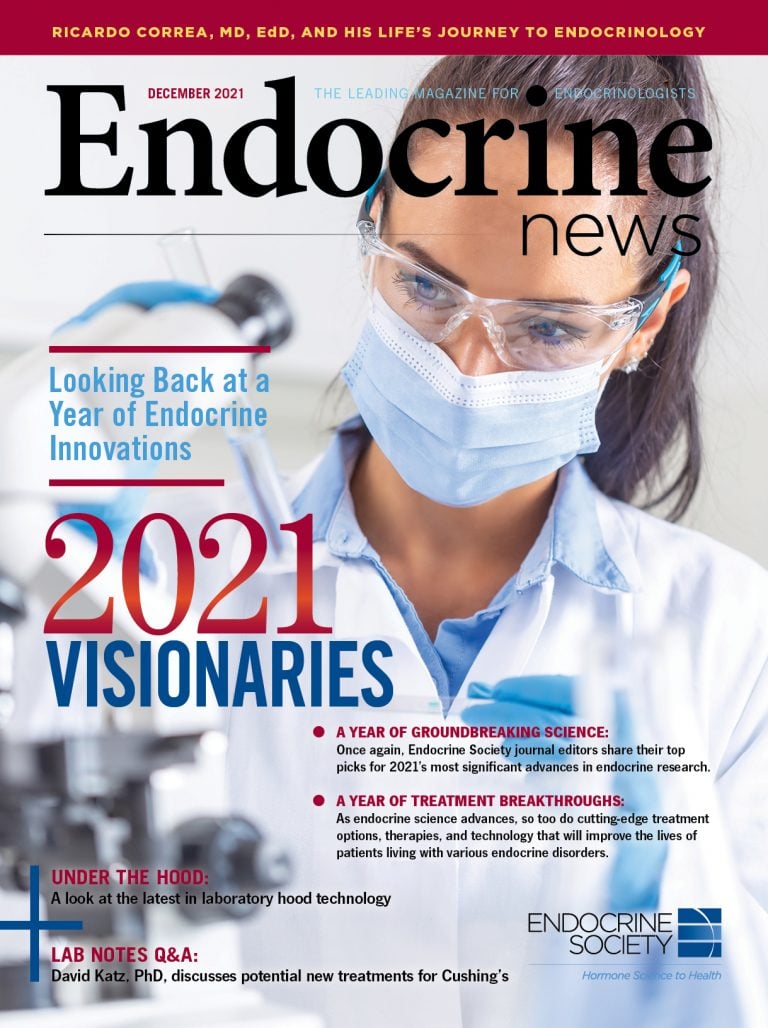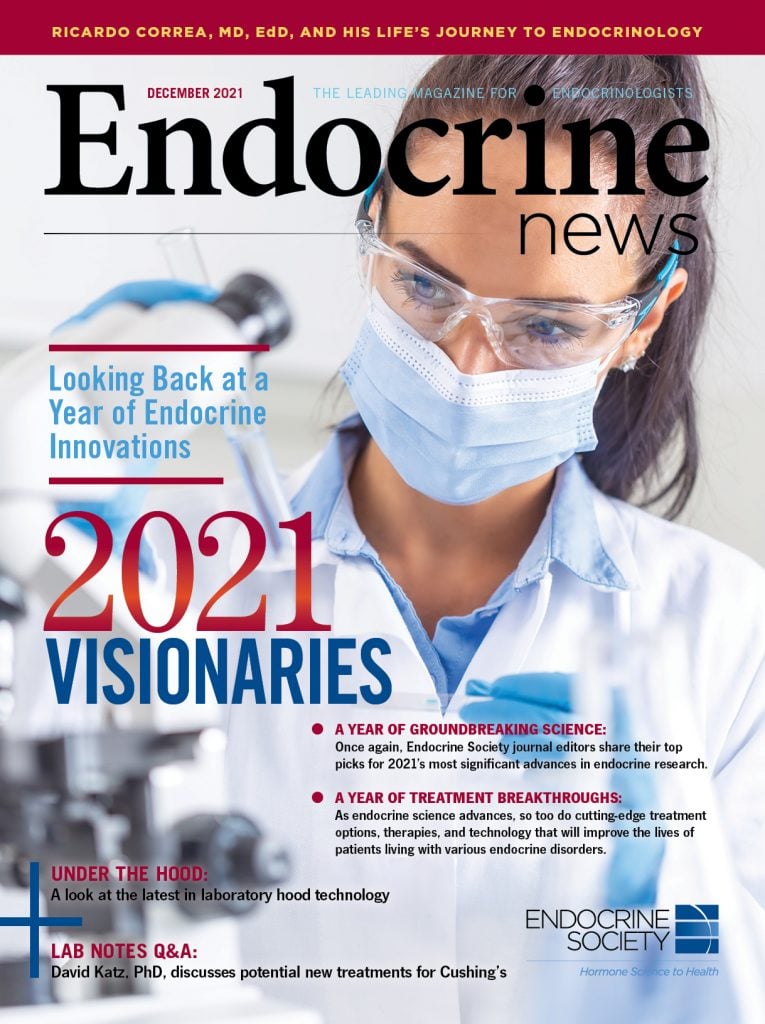 For the seventh year running, Endocrine News talks to editors from Endocrine Society publications to get the endocrine discoveries of 2021 worth their weight in gold.
Research never stops. Despite facing challenges related to social distancing, supply chain disruptions, and other pandemic-related problems this past year, scientists dug deep in the mines of endocrinology and struck the mother lode.
More than a dozen editors from Endocrine Reviews, Endocrinology, Journal of the Endocrine Society, and The Journal of Clinical Endocrinology & Metabolism (JCEM) share what they consider the top endocrinology studies published in the last 12 (or so) months.
Endocrinopathies like Cushing's disease, all forms of diabetes, and hypothyroidism; breast and thyroid cancers; and liver disease are now better elucidated in these studies, and editors also favored studies that developed or used new assays, sophisticated testing methods, and machine learning to make important breakthroughs.
From the Editor of Endocrine Reviews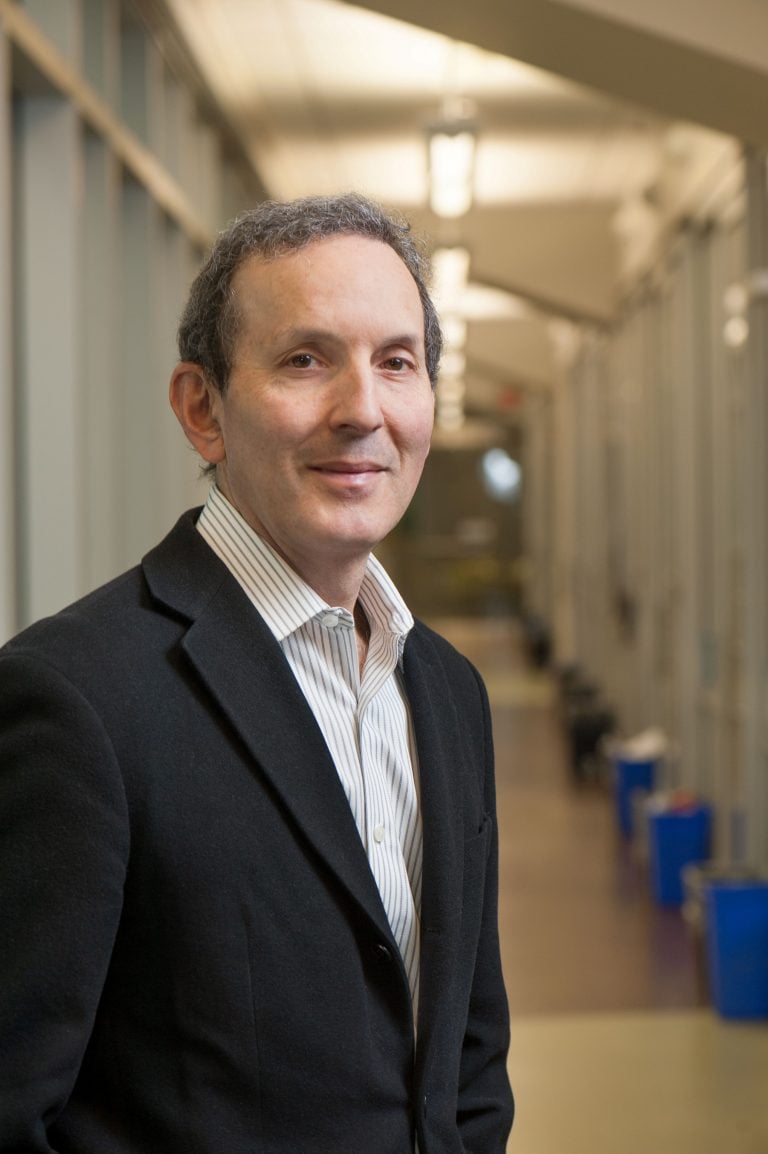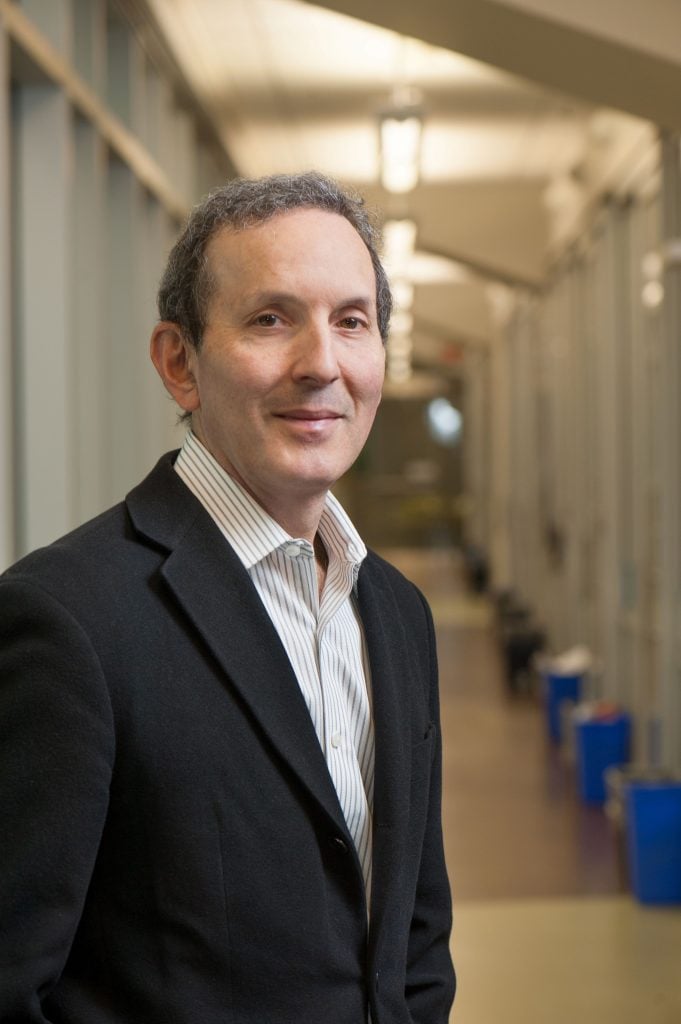 Endocrine Reviews editor-in-chief Daniel J. Drucker, MD and senior scientist at the Lunenfeld Tanenbaum Research Institute of the Mt. Sinai Hospital in Toronto, Ontario, Canada, points to "Convergent somatic mutations in metabolism genes in chronic liver disease ," by Ng, S.W.K., et al. published in Nature in October. "Metabolic liver disease is increasingly common in people living with type 2 diabetes or obesity. The complications of excess fat in the liver may include hepatic inflammation (NASH) leading to fibrosis, cirrhosis, and rarely, hepatocellular carcinoma. NASH is also associated with increased rates of cardiovascular disease. The intrahepatic metabolic adaptations ensuing from liver injury are only partly understood," explains Drucker.
"In this paper, Dr. Stanley Ng and colleagues studied the genomes of multiple segments of the human liver from people with alcohol-related or non-alcohol-related fatty liver disease," Drucker continues. "Remarkably, they found areas of the liver with clonal expansion of liver cells that harbored acquired somatic mutations in genes regulating carbohydrate and lipid metabolism. Moreover, these genetic changes would be predicted to protect the liver cells from excess fat accumulation. Hence these intriguing studies highlight a potential new mechanism by which injured liver cells may adapt to self-protect from metabolic insults."
From the Editor of Endocrinology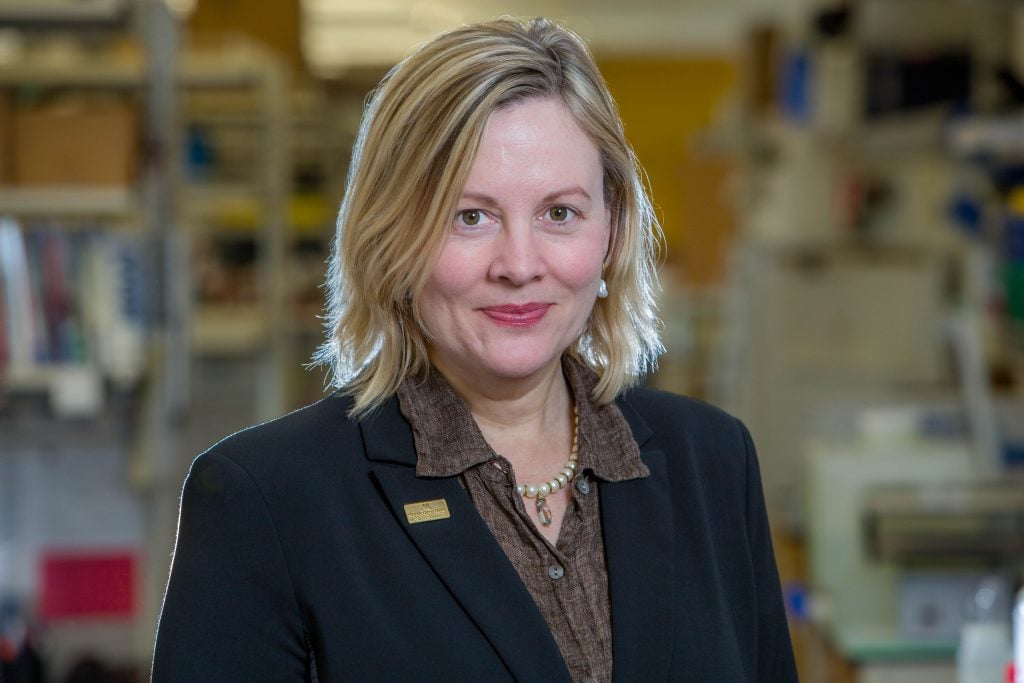 Editor-in-chief Carol A. Lange, PhD, professor of medicine (Division of Hematology, Oncology, and Transplantation) and pharmacology; Tickle Family Land Grant Endowed Chair of Breast Cancer Research; co-lead, Cellular Mechanisms of Cancer Program; and director, Molecular, Genetic, and Cellular Targets of Cancer Training Program at the University of Minnesota Masonic Cancer Center in Minneapolis chose "ERα is an RNA-binding protein sustaining tumor cell survival and drug resistance ," by Xu Y., et al., published in the September issue of Cell. "This is not only a new function for ER-α as an RNA binding protein that regulates steps in RNA metabolism, but also this novel function has biological roles that contribute to progression of breast cancer," Lange says.
More From the Editors of Endocrinology
Several associate editors of Endocrinology also contributed. Hershel Raff, PhD, FAAAS, FAPS professor of medicine, surgery, and physiology and professor of Pharmacy School, at the Medical College of Wisconsin (MCW), and director of the Endocrine Research Laboratory at Aurora St. Luke's Medical Center, in Milwaukee, chose two papers that are quite close to home. First, "O-GlcNAcylation Is Essential for Rapid POMC Expression and Cell Proliferation in Corticotropic Tumor Cells," by Massman L.J., et al., published this month in Endocrinology, is not only from his journal, but the team of researchers is also at MCW. Although Raff did not participate in the studies, he had an insider's peek into this study's development. "I think this is a very important 'aha' paper for many of us who were unaware of the O-GlcNAcylation pathway, which regulates proteins in critical signaling pathways, and its deregulation is involved in cancer progression and endocrine diseases such as diabetes," Raff says. "This pathway is amenable to medical therapy possibly of corticotroph tumors causing Cushing's disease."
Raff co-authored his next choice: "Consensus on diagnosis and management of Cushing's disease: a guideline update," by Fleseriu M., et al., and published online in October ahead of print in The Lancet Diabetes and Endocrinology. "This extremely important publication resolves and clarifies many controversial and confusing issues in the diagnosis and treatment of Cushing's disease — one of the most challenging in clinical endocrinology" Raff says.
Patricia L. Brubaker, PhD, FRSC, professor, Departments of Physiology and Medicine at the University of Toronto, in Ontario, credits "Evidence for Glucagon Secretion and Function Within the Human Gut," by Sun E.W., et al., from the April issue of Endocrinology. "Using sophisticated new approaches with human tissues, the authors have resolved the long-standing question as to whether glucagon can be produced by the intestinal tract, a question of relevance to patients following total pancreatectomy as well as with diabetes," Brubaker explains. "Although questions remain as to whether intestinal glucagon contributes to circulating levels of glucagon, the findings indicate a role for this peptide in regulating local intestinal function."
Jennifer K. Richer, PhD, tenured professor of pathology, University of Colorado Anschutz Medical Campus and co-leader, Tumor Host Interactions Program, University of Colorado Cancer Center, in Aurora, also appreciated Lange's top choice "ERα is an RNA-binding protein sustaining tumor cell survival and drug resistance," and selected four additional papers that shed light on estrogen and breast cancer:
From the Editor of the Journal of the Endocrine Society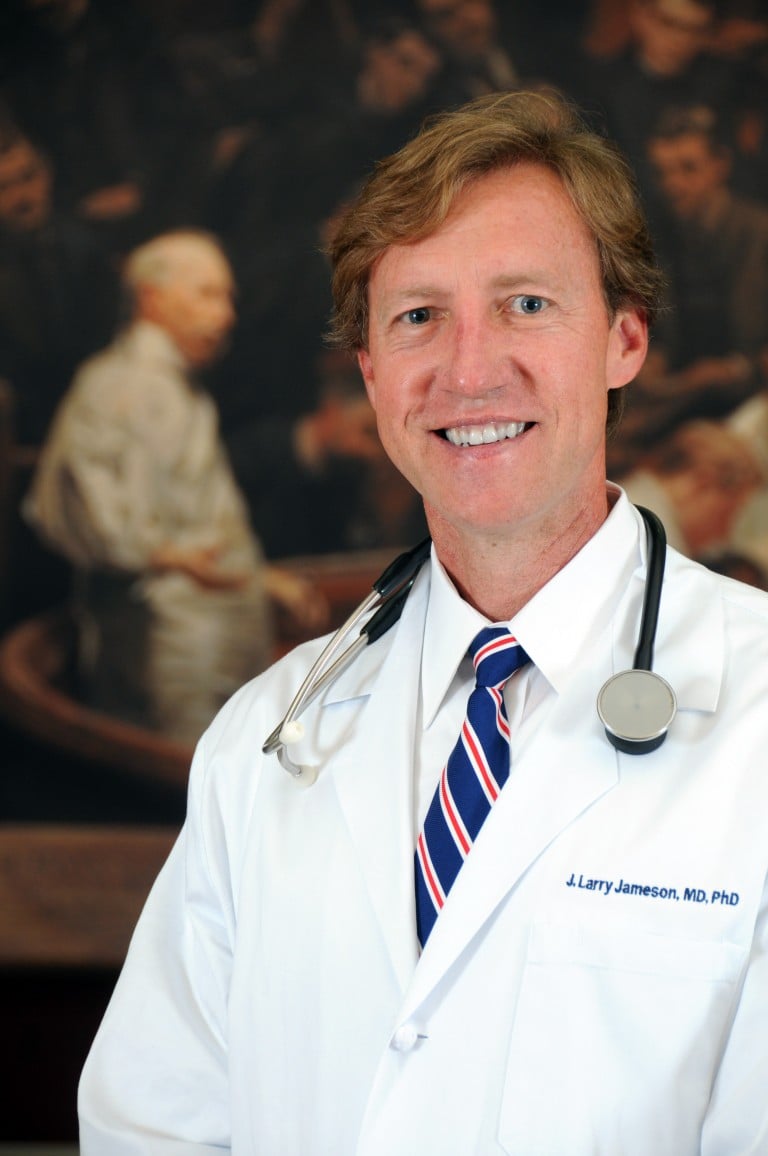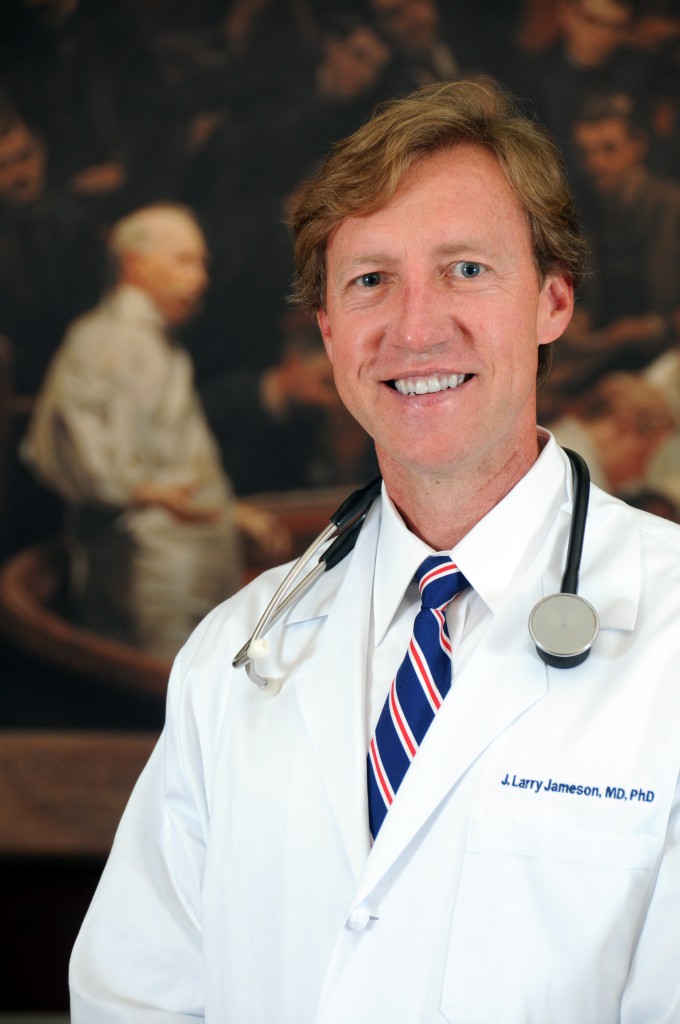 JES editor-in-chief J. Larry Jameson, MD, PhD, Professor of Medicine, Dean of the Perelman School of Medicine, and Executive Vice President for the Health System at the University of Pennsylvania, in Philadelphia highlights a February JES paper coauthored by Endocrinology editor Hershel Raff: "New Cutoffs for the Biochemical Diagnosis of Adrenal Insufficiency after ACTH Stimulation using Specific Cortisol Assays," by Javorsky B.R., et al. "Ruling out adrenal insufficiency is a common clinical question in endocrinology. The adrenocorticotropin (ACTH) stimulation test is a long-standing, if imperfect, means to assess the hypothalamic–pituitary–adrenal axis," said Jameson. "This article demonstrates that with the advent of newer cortisol assays, the cut-off point for discriminating normal versus abnormal adrenal function is reduced from the traditional threshold of 18 ug/dL to 14–15 ug/dL. I congratulate the authors for their rigorous approach to evolve and improve the data we use to manage patients."
More from Journal of the Endocrine Society Editors
Ashley Grossman, FMedSci, emeritus professor of endocrinology, University of Oxford; senior research fellow, Green Templeton College; consultant NET endocrinologist, Royal Free London; professor of neuroendocrinology, Barts and the London School of Medicine; and consultant endocrinologist at the London Clinic Centre for Endocrinology, in the U.K., chose three papers. "Probably one of the major 'discoveries' in my area of pituitary and adrenal disorders," Grossman explains, "was the identification of the germline mutation for food-dependent bilateral macronodular adrenal hyperplasia by two French groups." "Loss of KDM1A in GIP-Dependent Primary Bilateral Macronodular Adrenal Hyperplasia with Cushing's Syndrome: A Multicentre, Retrospective, Cohort Study," by Chasseloup F. et al., published in the November issue of The Lancet Diabetes and Endocrinology, and one currently in press by Vaczlavik et al, Genet Med. "The lysine demethylase mutation identified was unexpected," Grossman says, "and leads to a lot of new ideas and speculations, but does show how study of even a few patients with a very rare disease can lead to exciting new insights."
"In another area," he continues, "much less a 'discovery', but very commendable, is the study published in JCEM from major endocrine centers comparing patients with 'confirmed Cushing's disease' and those in whom it was 'unconfirmed' (some 14% of their cohort)." "Diagnostic Pitfalls in Cushing Disease: Surgical Remission Rates, Test Thresholds, and Lessons Learned in 105 Patients ," by Mallari R.J., et al, came out in September. "Cushing's syndrome remains problematic and enigmatic, Grossman says, "and this study is exemplary for its honesty in frankly exploring and admitting areas of uncertainty; indeed, confirming that even now we don't always have all the answers."
Bülent O. Yildiz, MD, professor at the Hacettepe University School of Medicine in Ankara, Turkey, chose "Early Prediction of Gestational Diabetes Mellitus in the Chinese Population via Advanced Machine Learning," published in March in JCEM by Wu Y., et al. "Hyperglycemia throughout pregnancy might adversely affect clinical outcome both for the mother and the baby," Yildiz says. "Recently, different machine learning algorithms are being tested to establish risk prediction models for gestational diabetes, which might provide an opportunity for earlier intervention before the recommended screening with oral glucose tolerance test at 24 – 28 weeks of gestation. Using a machine learning–driven selection approach, Wu et al. provide new evidence that a clinically cost-effective 7 variable model could predict gestational diabetes in early pregnancy with high accuracy."
Ana Claudia Latronico, MD, PhD, head professor of the Endocrinology and Metabolism Division of São Paulo University in Brazil, nominates "MKRN3 Inhibits the Reproductive Axis through Actions in Kisspeptin-Expressing Neurons," by Abreu A.P, et al., and published in The Journal of Clinical Investigation in May 2020 that she coauthored. "My choice demonstrates the role of MKRN3, a central precocious causative gene," she says.
Loss of KDM1A in GIP-Dependent Primary Bilateral Macronodular Adrenal Hyperplasia with Cushing's Syndrome: A Multicentre, Retrospective, Cohort Study" got another nod, this one from Gérald Raverot, MD, PhD, professeur des Universités-Praticien Hospitalier, and Hospices Civils de Lyon Federation d'Endocrinologie du Pole Est, in France. Raverot also selected "Two Distinctive POMC Promoters Modify Gene Expression in Cushing Disease," from the September issue of JCEM, by Araki T., et al., that identified a second POMC promoter in ACTH-secreting pituitary tumors, which could be a therapeutic target for suppressing excess ACTH production.
Published in October, "Obesity-Associated GNAS Mutations and the Melanocortin Pathway," by Mendes de Oliveira E., et al., from The New England Journal of Medicine, caught the eye of Luca Persani, MD, PhD, professor of endocrinology at the University of Milan in Italy. "This study brings evidence that inheritable GNAS-inactivating variants can cause resistance to melanocortin and satiety signaling and isolated obesity in the presence of other mild features of Albright's hereditary osteodystrophy, including higher TSH levels," Persani says. "Therefore, more widely, monogenic diseases are clinically more variable than their classic descriptions suggest."
Persani also thought "Severity of Proteinuria Is Directly Associated with Risk of Hypothyroidism in Adults," by Kwong N., et al., from the February issue of JCEM, worthy of extra attention. "This study gives evidence on the relationships between thyroidology and nephrology. The results support to the systemic screening of thyroid function in patients with proteinuria, as well as to the evaluation of kidney function in patients with hypothyroidism," he says.
From the Editor of The Journal of Clinical Endocrinology & Metabolism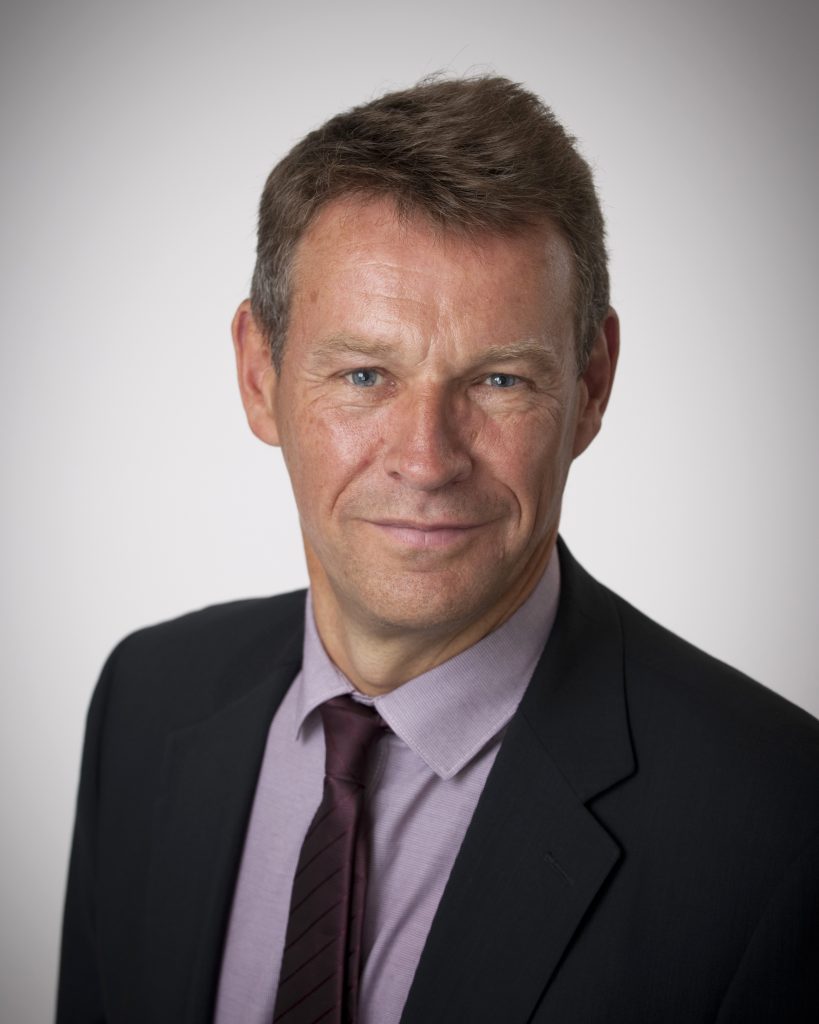 Editor-in-chief of JCEM, Paul M. Stewart, MD, FRCP, FMedSci, executive dean and professor at the University of Leeds School of Medicine in the United Kingdom, selected a September paper from JCEM that is already getting a lot of traction. "Calcifediol Treatment and COVID-19-Related Outcomes," by Nogues X., et al., "further highlights the close interplay of the endocrine system in the pathophysiology of COVID-19 infection," he says. "Stringent placebo-controlled clinical trials are now required to confirm if this this well-known (and non-expensive) hormone is indeed beneficial in COVID-19 infected patients."
More from JCEM Editors
Elizabeth N. Pearce MD, MSc, Boston University School of Medicine, Section of Endocrinology, Diabetes, and Nutrition, in Mass. found two JCEM papers published in 2021 particularly interesting. From October, "Comparative Effectiveness of Levothyroxine, Desiccated Thyroid Extract, and Levothyroxine+Liothyronine in Hypothyroidism " Shakir M.K.M., et al., "compared the effects of levothyroxine monotherapy, desiccated thyroid, and T3/T4 combination therapy in hypothyroid patients in a crossover randomized clinical trial," she says. "Overall, symptom scores, quality of life, symptoms of depression, and memory scales did not differ by type of thyroid hormone replacement. However, among the third of the patients studied who had the highest level of symptoms at baseline, there was a preference for T3-containing therapies. I think this highlights an area of clinical uncertainty where additional, larger, trials are needed."

She also selected "Pregnancy Does not Affect the Prognoses of Differentiated Thyroid Cancer Patients with Lung Metastases," by, Xi C., et al., from July. "Although this study is relatively small and retrospective, it addresses an important and understudied clinical question," Pearce says. "Of 124 women of reproductive age who underwent surgery and radioactive iodine treatment for differentiated thyroid cancers with lung metastases, 37 subsequently went on to become pregnant, and the study examined whether pregnancy worsened cancer outcomes. Reassuringly, 10-year overall and progression-free survival did not differ in the women who became pregnant compared to those who did not, strongly suggesting that a history of thyroid cancer (even advanced thyroid cancer) should not be a deterrent to subsequent pregnancies."
Raghu G. Mirmira, MD, PhD, professor of medicine; vice chair for research, director, Translational Research Center at the University of Chicago, gave three JCEM papers top billing. "Dual GIP and GLP-1 Receptor Agonist Tirzepatide Improves Beta-cell Function and Insulin Sensitivity in Type 2 Diabetes," by Thomas M.K., et al., and was published in January in JCEM. "Tirzepatide is a synthetic 39-amino acid peptide that is being developed for the treatment of type 2 diabetes," Mirmira explains. "Tirzepatide has been shown to have effects on both glycemic control and weight loss that are significantly superior to GLP-1 receptor agonists. The study by Thomas et al. is a post-hoc analysis comparing tirzepatide to dulaglutide (a GLP-1 receptor agonist), in which the authors focused on the effects of these drugs on biomarkers of insulin resistance and β-cell function. This study emphasizes that this new class of dual receptor agonist represents a new approach in the treatment of type 2 diabetes, wherein targeting weight loss, insulin resistance, and β-cell function collaborates to achieve greater reductions in HbA1c than seen previously with compounds that have single receptor specificity."
From December 2020, Mirmira chose "Prevalence of Nonalcoholic Fatty Liver Disease (NAFLD) in Patients with Type 1 Diabetes Mellitus: A Systematic Review and Meta-Analysis," by de Vries M., et al. "The systematic review and meta-analysis of de Vries and colleagues have attempted to address this issue and to explore associated characteristics with NAFLD," he says. "The most notable finding of this study was that the pooled prevalence of NAFLD in patients with type 1 diabetes was 19.3% (range 0%-64.7%), increasing to 22% in adults. The study examined the entire spectrum of age among type 1 diabetes patients, and therefore provides an estimate of prevalence that suggests NAFLD is at least as prevalent in these patients as in the general population, but possibly higher. Moreover, the longer lifetime exposure of disease in individuals with type 1 diabetes and the increasing prevalence of obesity and insulin resistance in this group suggests that risk of NAFLD may increase in the coming years. The study emphasizes the need to standardize diagnostic criteria for NAFLD and to consider its occurrence in patients with type 1 diabetes."
Dannecker C. et al.'s, "Low-Density Lipoprotein Cholesterol Is Associated With Insulin Secretion " from the May issue of JCEM was Mirmira's final pick. "Despite their known benefits, the use of statins has been associated with the increased incidence of type 2 diabetes, particularly in vulnerable patients (such as the elderly, overweight/obese, and those with metabolic syndrome)," he says. "The exact mechanism(s) by which statins increase the risk for type 2 diabetes has remained unclear. It has been proposed that low LDL cholesterol might be associated with reduced β-cell function and enhanced α-cell function. To clarify if and how LDL might be associated with insulin secretion, insulin clearance, and possibly glucagon secretion, Dannecker et al. interrogated a database from Southern Germany in which 3,039 non-diabetic individuals participated between 1993 and 2017. The findings from this study are suggestive of a positive effect of LDL cholesterol on insulin secretion, and that type 2 diabetes risk from statin use might result from the lowering of LDL cholesterol."
Ursula B. Kaiser, MD, senior physician, Brigham and Women's Hospital and Professor of Medicine, Harvard Medical School in Mass. selected "Prediction of Adult Height by Machine Learning Technique," by Smoish M., et al., from the July issue of JCEM. "This paper uses artificial intelligence and machine learning to predict the adult height of an individual," Kaiser explains. "While growth charts are used to show if children are growing appropriately, based on an optimally growing healthy population, they are not typically used to predict final adult height. There are existing methods to predict adult height, but these are predictive at later, peri-pubertal ages and require X-rays to assess skeletal maturation. In this study, using artificial intelligence and machine learning, adult height of an individual could be predicted based on their childhood growth measurements up to age six years. The most important features for prediction were sex, and height at age 3.4 – 6.0 years."
"This paper was particularly interesting to me," she continues, "because it is a harbinger of the increasing role and potential benefits that AI/ML will have in medicine/endocrinology. In addition, the paper has implications for both pediatric and adult endocrinologists. Moreover, the paper highlighted sex differences in growth and height, the mechanisms of which remain poorly understood. The ability to predict an individual's adult height by the age of six years provides a theoretical window of opportunity to influence final adult height. While this may be a potential medical or health benefit in some cases, it also raises important ethical issues for consideration."
Horvath is a freelance writer based in Baltimore, Md. In the November issue, she wrote about the often-confounding condition insulin resistance, as well as on the Endocrine Society's webinar that highlighted the evolution of the patient-provider relationship through the years.
---