For the fifth year in a row, Endocrine News spoke with editors from Endocrine Society journals to get the scoop on the top endocrine discoveries of 2019. Here is part 4 of Eureka! 2019.
Endocrine Reviews Editor-in-Chief Daniel J. Drucker, MD, and senior scientist at the Lunenfeld Tanenbaum Research Institute of the Mt. Sinai Hospital in Toronto, Ontario, points to a paper that provides hope for individuals at very high risk for development of type 1 diabetes (T1D).
"This has been an elusive 'holy grail' type of result and should re-energize the science underlying the prevention of type 1 diabetes and efforts to preserve beta cell function in the face of an immune attack."
Published in August in the New England Journal of Medicine, "An Anti-CD3 Antibody, Teplizumab, in Relatives at Risk for Type 1 Diabetes" by Herold, K.C., et. al. demonstrates that manipulating the immune system in these individuals can preserve beta cell function and meaningfully delay diabetes onset. The trial comprised 76 participants in two randomized groups, 44 taking teplizumab for a 14-day period and 32 taking placebo. Oral glucose-tolerance tests were then performed at six-month intervals to monitor progression to T1D. In those taking teplizumab, 14.9% per year were diagnosed with diabetes, compared to 35.9% per year in the placebo group.
"Teplizumab, a drug that partially blocks a component of the immune response that destroys insulin-producing islet beta cells, delayed progression to clinical type 1 diabetes in high-risk participants," Drucker says. "This has been an elusive 'holy grail' type of result and should re-energize the science underlying the prevention of type 1 diabetes and efforts to preserve beta cell function in the face of an immune attack."
Below are the studies from the "Eureka 2019!" article in the December Endocrine News: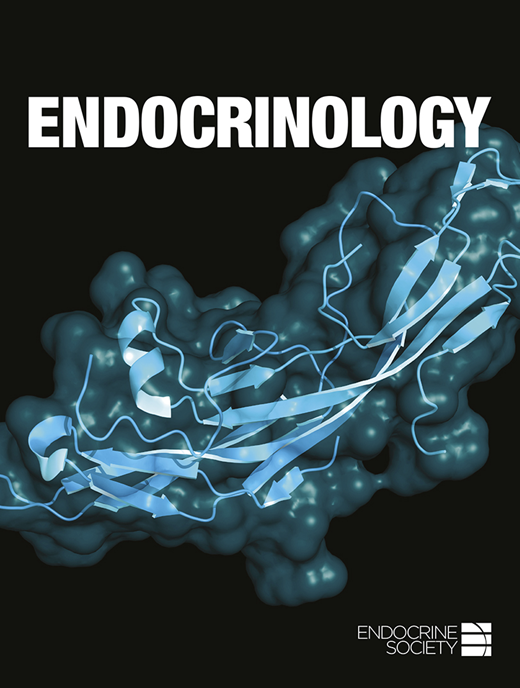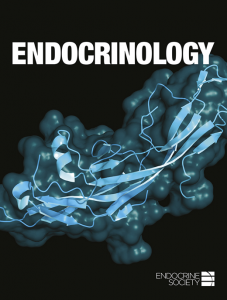 Endocrinology
Sex Differences in Inflammatory Responses to Adipose Tissue Lipolysis in Diet-Induced Obesity," Singer, K., et. al. February 2019
"Fibroblast Growth Factor-21 Controls Dietary Protein Intake in Male Mice," Ryan, K.K., et. al. fMay 2019
"The Gut Microbiome Derived from Anorexia Nervosa Patients Impairs Weight Gain and Behavioral Performance in Female Mice," Sudo, N., et. al. October 2019
"Neonatal Estrogen Causes Irreversible Male Infertility via Specific Suppressive Action on Hypothalamic Kiss1 Neurons," Tsukamura, H., et. al. May 2019
"Transgenerational Bisphenol A Causes Deficits in Social Recognition and Alters Postsynaptic Density Genes in Mice," Rissman, E.F., et. al. August 2019
"Gestational Diabetes Adversely Affects Pancreatic Islet Architecture and Function in the Male Rat Offspring," Dolinsky, V.W., et. al. August 2019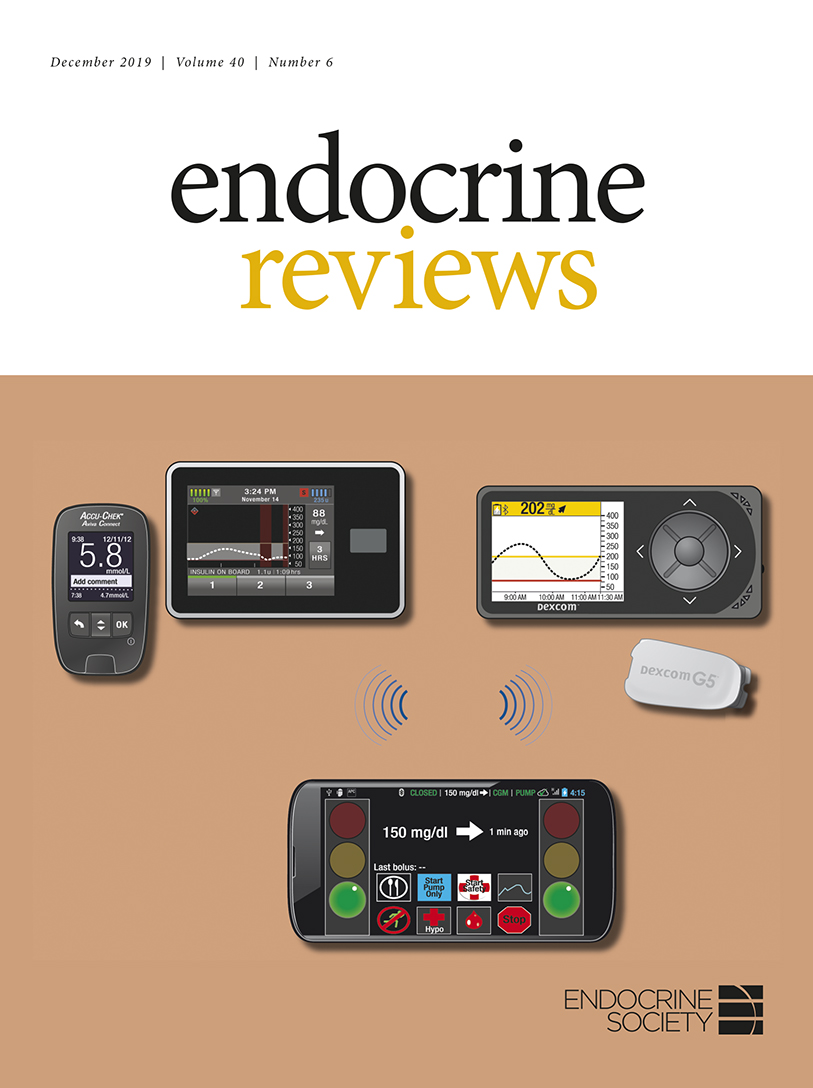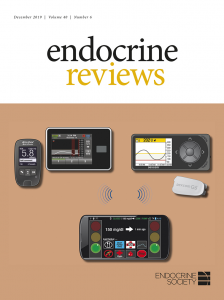 Endocrine Reviews
"Genetic Risk Scores for Diabetes Diagnosis and Precision Medicine," Mahajan A., et al. July 2019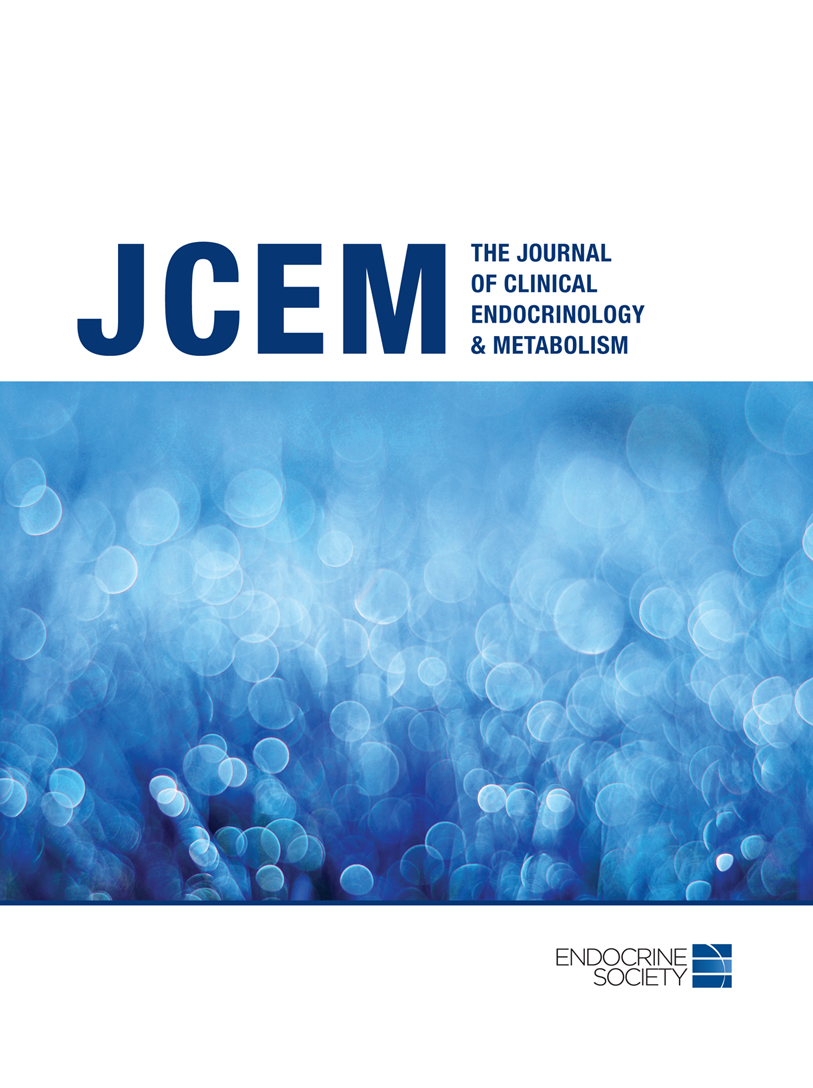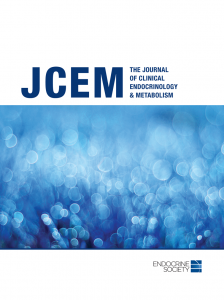 The Journal of Clinical Endocrinology & Metabolism
"Lipid Metabolism Links Nutrient-Exercise Timing to Insulin Sensitivity in Men Classified as Overweight or Obese," Wallis G.A. and Gonzalez J.T., et. al. October 2019
"DNA Methylation of Tumor Suppressor Genes in Pituitary Neuroendocrine Tumors," Picó A., et. al. April 2019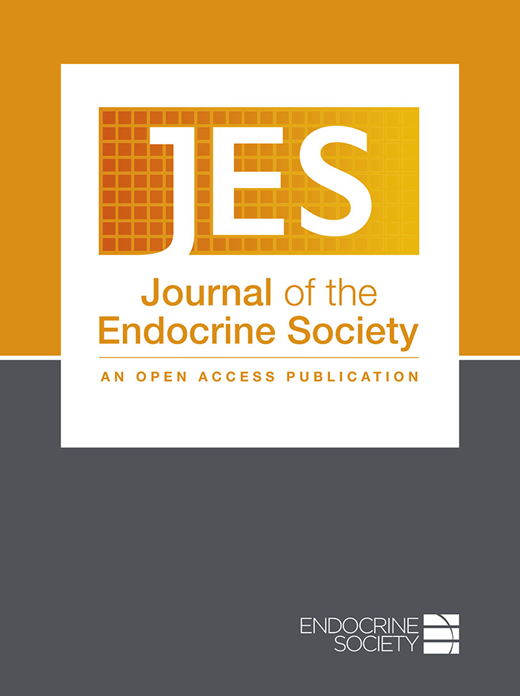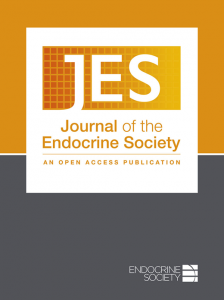 Journal of the Endocrine Society
"Depression in Nonclassical Hypogonadism in Young Men," Korenman, S.G. November 2018
"Magnetic Resonance Imaging Reveals Human Brown Adipose Tissue Is Rapidly Activated in Response to Cold," Steinberg, G.R. and Morrison, K.M., et. al. October 2019
"E-Cigarette Exposure Delays Implantation and Causes Reduced Weight Gain in Female Offspring Exposed In Utero," Caron K.M., et. al. October 2019
New England Journal of Medicine
"An Anti-CD3 Antibody, Teplizumab, in Relatives at Risk for Type 1 Diabetes," Herold, K.C., et. al. August 2019