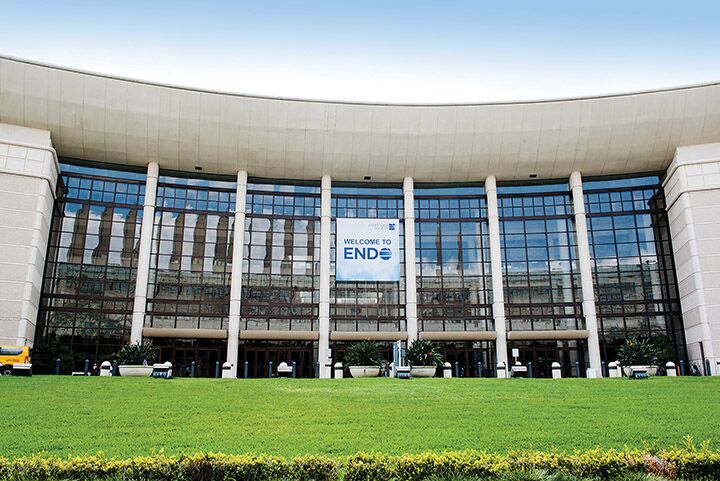 Attendees of ENDO 2017 in Orlando shared the Orange County Convention Center with throngs of WrestleMania devotees as part of a massive WWE event. Thankfully there were no "smackdowns" as both groups intermingled nicely, but once again ENDO proved why it is still the reigning champion in heralding cutting-edge endocrine research to endocrinology professionals from around the world.
The Orange County Convention Center in Orlando, Fla. – at seven million square feet – is one of the largest hospitality centers in the U.S., a fortunate vastness in that over the first weekend of April the center hosted not only thousands of endocrinologists from around the world, but thousands more World Wrestling Entertainment enthusiasts in town to attend Wrestlemania – a high-flying and hard-hitting spectacle.
At first blush, it could seem like an odd mixture of people. Neither group was cordoned off from the other, so at any time you could see clinicians and researchers posing for pictures with men and women wearing colorful shirts depicting their favorite wrestlers or wearing ornate championship belts around their waists or over their shoulders. An interesting dynamic, and one that Endocrine Society members and staff leaned into.
After all, what's ENDO itself if not a spectacle – a chance to show off the fruitions and breakthroughs and products that are the results of sometimes years of hard work. Obstacles overcome. Challenges tackled. The Wrestlemania of endocrinology.
Promising Results of Long-Lasting Growth Hormone
For instance, recombinant human growth hormone (rhGH) is the gold standard for treating children and adults with growth hormone deficiency (GHD), but those daily injections can be a burden on children and their families, which can compromise treatment or even lead to non-compliance. However, ENDO 2017 saw two oral presentations and three poster presentations on the promising effects of somavaratan, a novel long-acting rhGH fusion protein currently in clinical development for treatment of GHD in children and adults. The drug, developed by Versartis, is intended to reduce the burden of injection therapy by requiring only two injections a month. The hope is that fewer injections would lead to improving compliance and treatment outcomes. Phase 3 trials in pediatric GHD are underway and the top-line data are expected to be announced this September.
10,619

Total number of times the ENDO 2017 smart phone app was downloaded.
According to Bradley S. Miller, MD, PhD, a pediatric endocrinologist with the University of Minnesota, with current daily injection therapy, patients miss anywhere from 15% to 77% of their injections. Miller, a co-author of the research on somavaratan presented at ENDO 2017, treats a number of children and young adults with GHD. He says the goal is to look at the maximum height these patients should be able to achieve with rhGH therapy – an expected height based on their parents' heights – but with daily injections they've never been able to achieve that goal. "I think if we can take out the compliance issue, we can get closer to that goal," he says. "This kid should end up right where they belong because they're getting the right dose and that's going to lead to better outcomes."
Endocrine News last July published an article that looked at growth hormone (GH) research – the drug's risk and rewards – and the experts agreed that long-lasting GH treatments would benefit patients. ENDO 2017 provided an opportunity for endocrinologists and industry to show they're on top of it. The Phase 2 data that Miller presented were the results of three years on therapy – children received 2.5mg per kg of somavaratan twice a month and then were increased to 3.5mg twice a month, which is the Phase 3 dose. Miller says that with the Phase 3 dose, they're seeing IGF-1 peaks moving into the upper half of the normal range. "I think there's going to be good efficacy with the treatment," he says.
Tag Team Cage Match: Diabetes & Obesity
Still the twin baddies – diabetes and obesity – loom, but again ENDO 2017 provided the opportunity to show off interesting strategies defeating them, no matter how daunting the challenges.
Anne Peters, MD, of the University of Southern California and a practicing endocrinologist in Los Angeles, talked about her experience treating poorer patients with diabetes, especially how regulatory agencies create unnecessary burdens when treating these patients. Endocrine News last month touched on how formularies make it hard for poorer patients to get life-saving insulin, and Peters agrees that a change is needed. She says that she spends too much of her time just writing prior authorizations just to get patients the insulin they need. "I believe we need to fight hard to change the formularies," she says.
Or consider this: insulin pump manuals are written at an 11th-grade level. Many of the patients in this socioeconomic class might not have finished high school. Or English is their second language. Which leaves it to the physician to spend time showing their patients how these pumps work. Of course, these regulations and arbitrary rules and reading levels burden the physicians as well, but Peters has some advice to avoid getting discouraged. "Prior auths and regulatory agencies can make practicing medicine hard," she says, "but create an environment in your practice that doesn't burn you out."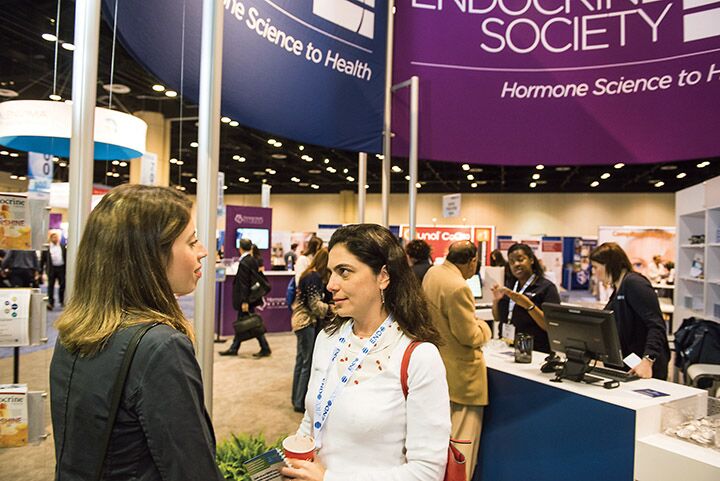 And it's not just the poorer patients in cities like Los Angeles who are underserved. Patients who live in rural areas with access only to their primary care physician (PCP) – who may not be adequately trained to treat complex cases of diabetes – suffer less than optimal health outcomes as well. But a study presented at ENDO 2017 showed that PCPs and community health workers in New Mexico gained confidence in in their ability to manage patients with complex diabetes by participating in a videoconferencing educational program led by diabetes specialists.
The program is called Endo ECHO, based on a model developed in 2003 at the University of New Mexico Health Sciences Center, and was detailed by endocrinologist Matthew Bouchonville, MD, CDE, in the September 2015 issue of Endocrine News. The program connects PCPs and community health workers at 10 rural health centers in the state with experts from Project ECHO, including endocrinologists, nurses, certified diabetes educators, behavioral health specialists and social workers. Program participants include one selected PCP at each health center, who will become a local expert in managing complex diabetes. The experts' weekly two-hour videoconferencing sessions present diabetes education and mentoring on actual cases of deidentified patients with diabetes.
To evaluate the success of Endo ECHO in equipping the care providers, the researchers surveyed participants before the program and a year into the four-year program about their self-efficacy to manage patients with complex diabetes. Survey respondents included 13 PCPs and 10 community health workers. Respondents reported improvement in all measures of self-efficacy for complex diabetes management. Overall self-efficacy scores, on a seven-point scale, improved from an average of 2.6 to 6.0 in community health workers and from 3.7 to 5.8 in PCPs. Examples of self-efficacy measures for the PCPs included confidence in their ability to manage complex insulin regimens and to screen for diabetic complications. Self-efficacy measures for community health workers included confidence in their ability to advise on self-care and motivate behavioral change.
"Primary care providers and community health workers who participated in Endo ECHO say they feel better equipped to manage patients with complex diabetes—and are more willing to do so instead of referring them to a faraway specialist," says Bouchonville, the study's lead investigator and an assistant professor at the University of New Mexico School of Medicine in Albuquerque.
Gut Reaction
Of course, these are just a couple of the ways endocrinologists are approaching the diabetes fight. And now obesity has tagged in, but endocrinologists are showing they're up for the challenge with some interesting and novel ideas.
Research has shown that an underlying cause of obesity may be an impaired gut microbiota composition, and a study presented at ENDO 2017 showed that noninvasive electromagnetic brain stimulation technique helps obese people lose weight, partly by changing the composition of their intestinal bacteria.
Researchers led by Livio Luzi, MD, professor and head of endocrinology at the IRCCS Policlinico San Donato and the University of Milan in Milan, Italy recruited three men and 11 women, ages 22 to 65, with obesity as shown by a body mass index (BMI) of 30 to 45 kg/m2. They randomly assigned the study subjects to two groups for five weeks to receive 15 sessions — three times per week — of either deep transcranial magnetic stimulation (dTMS) (to the insula and prefrontal cortex deep in the brain) or a sham stimulation as a control. Before and at the end of treatment, subjects provided stool samples for microbiota analysis.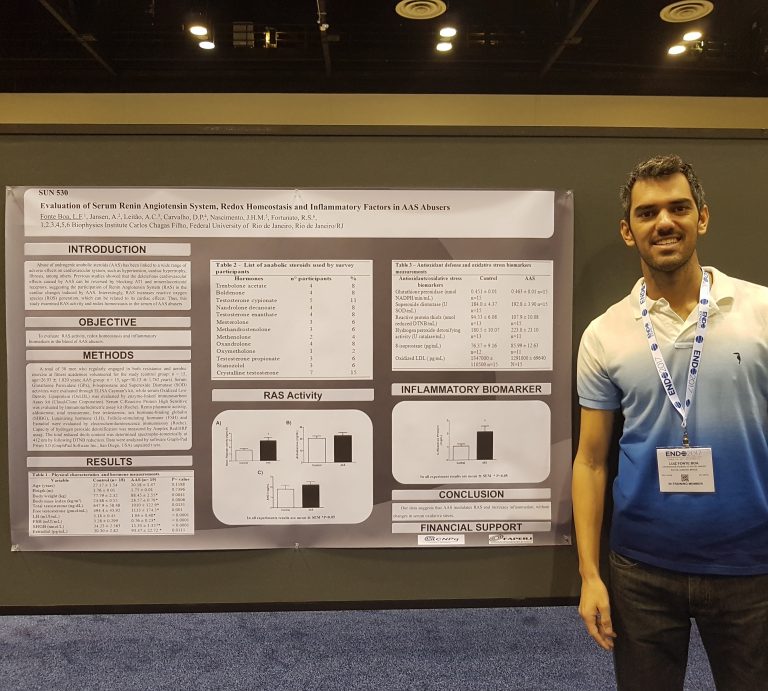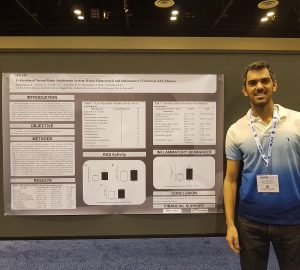 One of my major goals has always been to attend an international scientific congress and present my research. What could be better than having the opportunity to do just that at ENDO 2017?
However, my experience at ENDO exceeded all expectations! From ease of the registration process to the caliber of the professionals who spoke to my own learning experience was so much more rewarding that I could have imagined.
It was invigorating to be among other endocrine scientists from around the world, exchanging ideas and discussing the rewards and difficulties of performing scientific research. The topics presented ran the gamut regardless of your professional focus; basic research, clinical, translational, and basic/clinical were all well represented. There was certainly no shortage of knowledge!
Of course, the greatest honor was being able to present my research. I presented my work in an oral poster session and it was an unforgettable experience I can barely put into words. I am so grateful that there is an event like ENDO where I can be part of the larger scientific community. My desire to do research has only intensified, so bring on ENDO 2018, ENDO 2019, ENDO 2020, and beyond!
– Luiz Fonte Boa, master student, Federal University of Rio de Janeiro, Rio de Janeiro, Brasil
The research team also measured blood levels of glucose, insulin, pituitary gland hormones, and neurotransmitters such as norepinephrine. Pituitary hormones play a key role in regulating appetite, and recent research shows that norepinephrine and other neurotransmitters affect microbiota composition, Luzi says.
After five weeks of treatment, subjects receiving dTMS lost more than 3% of their body weight and more than 4% of their fat — significantly more than controls did, Luzi reports.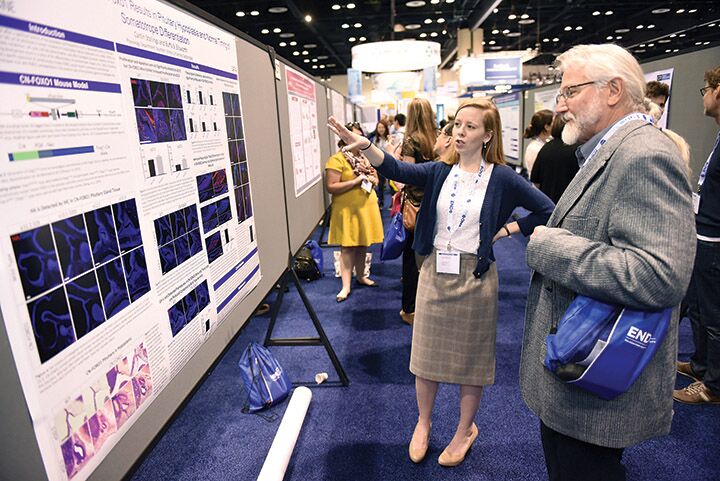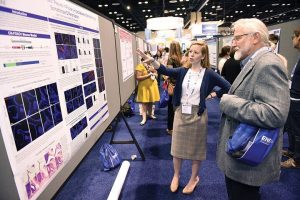 Results of the fecal analysis demonstrated that, after five weeks, dTMS-treated subjects had greatly increased quantities of several beneficial bacterial species with anti-inflammatory properties, such as are found in healthy people. The control group, however, had no clinically relevant alterations in their microbiota composition, Luzi says. He also reported that changes in the abundance of other bacterial species correlated with improvement of metabolic and hormonal parameters, including glucose, insulin, several pituitary hormones, and norepinephrine.
"These changes suggest a beneficial effect of dTMS on both weight loss and change in microbiota composition," Luzi says. "Our research shows the innovative ability of dTMS in exerting anti-obesity effects through alteration of the gut-brain axis."
Knockout Rounds
Knockout Rounds, a new offering that debuted at ENDO 2016 in Boston to raves and a standing room only crowd, proved so popular that a second round was included this year. The Knockout Rounds give presenters three minutes and one slide each to share their findings. This innovative program, named in allusion to the famous genetic technique, provides basic science trainees the opportunity to present and highlight the significance of their research in front of a diverse audience.
Participants were graded on a scale of one to five (one being the best score) in three categories: oral presentation, use of graphics, and how well the data translated to a lay audience. All of the presentations were extremely interesting and even entertaining, with clever use of slides and graphics, and well rehearsed oral presentations.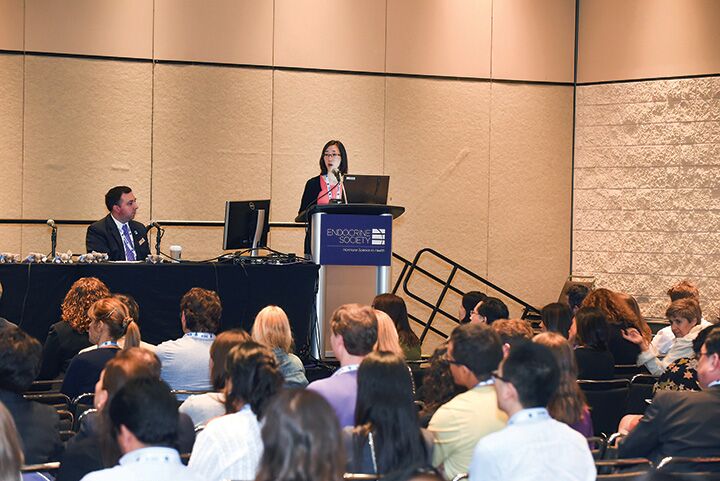 Lauren Stone, a clinical research coordinator at Massachusetts General Hospital in Boston, won the second day's Knockout Rounds with a presentation that looked at psychological stress-induced ghrelin resistance in rodents and its implications for human mental illness, namely PTSD. Stone says she didn't expect to even place, given that all the presentations were "stellar." "I was just honored to have the opportunity to give an oral presentation and to be in this fun, health-oriented session," she says.
Speaking about her preparation process, Stone says the first thing she thought of was how to frame the literature. "PTSD is a really significant public health problem," she says, "and there's no preventative treatment for it." She purposefully avoided too much detail and methodology from previous research and presented her own findings using simplified graphs from her graduate thesis in order to clearly show the takeaway message and clinical implications. "This took many iterations," Stone says.
A classically trained ballet dancer, Stone says she doesn't mind "performing" but she does get nervous about what she's going to say, so she practiced her talk with friends and family. "I'm lucky enough to have really good mentors where I work," she says, "so they listened to it as well and gave me some feedback, saying things like 'This isn't clear' and 'You lost me after this part.'"
Stone studied this topic as an undergraduate, so she is no longer affiliated with that lab, but she says she's looking into medical schools with strong research programs and she'd like to continue working on this specific topic.
Global Leadership Academy
While the Knockout Rounds avoided a sophomore slump, another exciting initiative premiered at ENDO 2017 – the Global Leadership Academy, an international program created to provide formal professional leadership training for endocrinology scientists and practitioners who have reached this uneasy juncture in their careers. Made possible by the sponsorship of Sanofi Peru, this program is geared to those professionals who have completed between five and 10 years of professional training so that young endocrinologists may have the opportunity to improve their "soft skills" that will contribute to their academic and scientific development, according to Cecilia Medina, MD, medical director, Sanofi Peru, who says that "the limited access to such integral initiatives in Peru" inspired the company to play a role in launching the Global Leadership Academy.
On April 3, members of the Academy gathered to listen to Cesar and Margaret Boguszewski (husband and wife endocrinologists who both hold MDs and PhDs) tell the story of their incredible journey from growing up in Brazil to pursuing PhDs in Sweden to joining the Endocrine Society to moving back to Brazil to practice endocrinology. Cesar is a clinical scientist who focuses on obesity, endocrine cancer, and the thyroid. Margaret is a pediatric endocrinologist who focuses on development and growth hormone. Their story frames the Global Leadership Academy well, since it shows the impact of international networking, sharing ideas and strategizing globally. "That's the beauty of working together," Cesar says.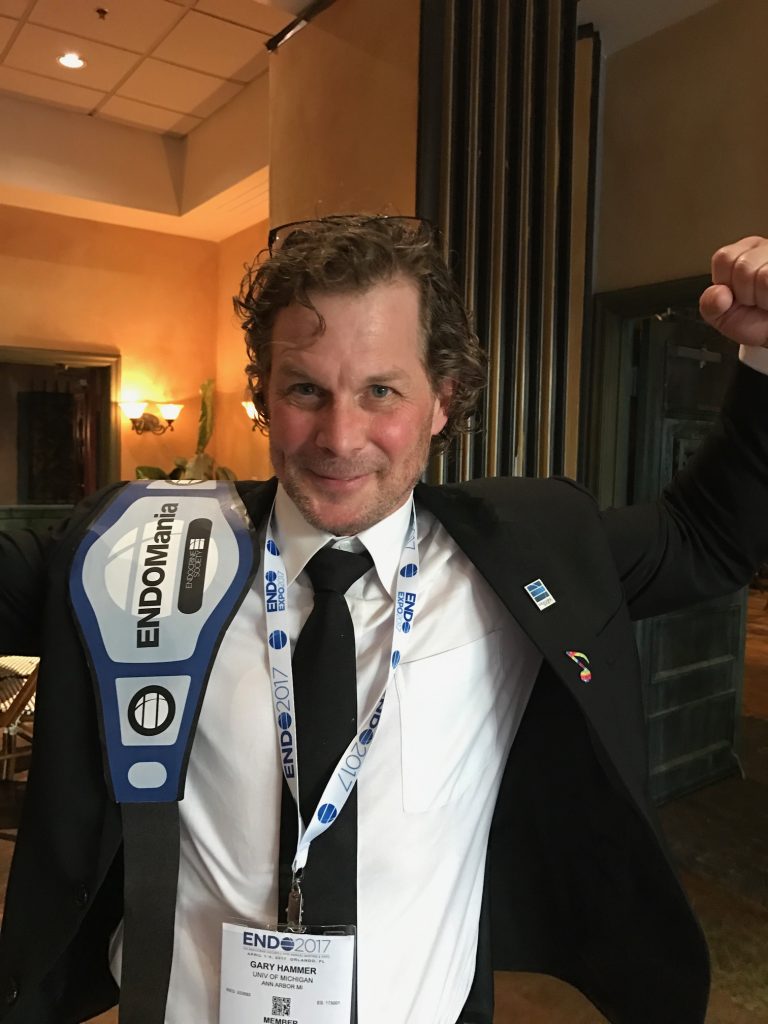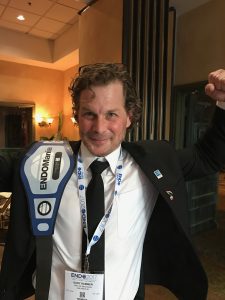 The members of the Academy were also given the chance to suggest improvements or give accolades or tell what they'd like to see as the Academy grows. "I loved that Peru has taken the initiative to identify the top endocrinologist in their country and support their success," says Shannon Whirledge, PhD, of Yale University in New Haven. Conn. and a member of the Global Leadership Academy. "It seemed that because many of the attendees were among their peers, people felt comfortable participating and actively engaging in the Global Leadership Academy. It was a great way to get people connected to the Endocrine Society."
And while Whirledge is happy to see a large Peruvian contingent, she would like to see the Academy and the Society target other countries as this initiative moves forward, specifically countries under-represented within the Endocrine Society. "Alternatively, future leadership academies could target early- and mid-career scientists/physicians with an interest in a similar topic (i.e. The Global Leadership Academy for Diabetes)," she says.
"It would be great for the Endocrine Society to provide opportunities for the Global Leadership Academy attendees to practice what they have learned, potentially through invitations to serve on committees/focus groups, participate in outreach programs, or invited presentations at future meetings," Whirledge continues. "I think this year's Global Leadership Academy was a success and should definitely become a permanent part of the Endocrine Society."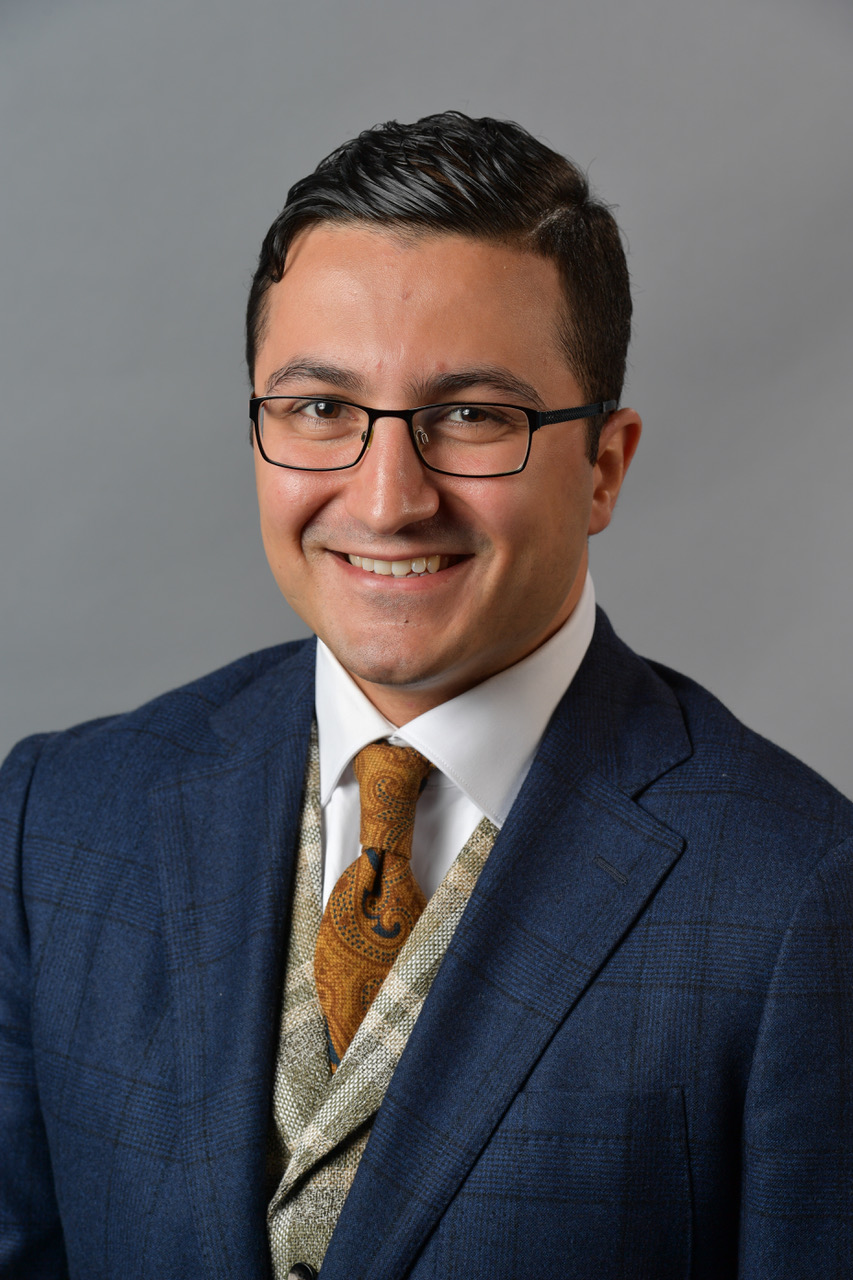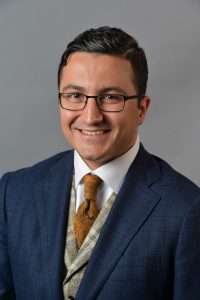 The Endocrine Society has once again outdone itself this year by organizing a terrific annual meeting with thousands of participants from over the world. It was impressive to see the broad amount of research topics covered in so many different ways. Poster sessions, oral presentations, meet-the-professor sessions, and even Knock-out Rounds, just to mention some of the offerings, kept you busy and excited throughout the day.
Having many of the key persons in the different research areas at the same place not only provided the opportunity to learn from the experts, but it also motivated me broaden my view to find common ground with fields I have not initially considered. It was also insightful to follow workshops focused on career development, especially for the young professionals, in which learning opportunities were provided for various topics ranging from starting up a lab to communicating your research with the media.
I was fortunate to present our work with both an oral presentation and during a news conference, which additionally enhanced my personal overall experience with ENDO 2017. I am already looking forward to the next ENDO meeting in Chicago, which undoubtedly will also be a great success.
Mesut Savas, MD, MSc, Erasmus MC, University Medical Center Rotterdam, Rotterdam, The Netherlands
As with every ENDO — and ENDO re-cap — there's always far too much to cover, but hopefully this article gave you a taste of what ENDO 2017 attendees experienced firsthand. Still, ENDO 2017 provided a plethora of research that we've already posted online and will be covering in greater detail in future issues throughout the rest of the year in Endocrine News.
Plans are already in place for ENDO 2018 in Chicago March 17 – 20 where no doubt more exciting research will be revealed; problems will be solved with elegant solutions; and perhaps even a bombshell revelation or two. To be sure there will be high flying and hard-hitting endocrine science in the Windy City with or without the wrestling component. It will be another spectacle.
[UPDATE: An earlier version of this article stated that Phase 3 trials in somavaratan are set for later this year. Phase 3 trials are already underway and data is set to be announced later this year.] 
Bagley is the senior editor of Endocrine News. He wrote about how the cost of diabetes care is impacting treatment in the August issue.
Experience Endocrine Society educational programming from the convenience of your home or office. The Endocrine Society session recordings are a compilation of digital audio recordings and synchronized slides accessible on your computer, table or phone, or on the go with downloadable mp3 files.