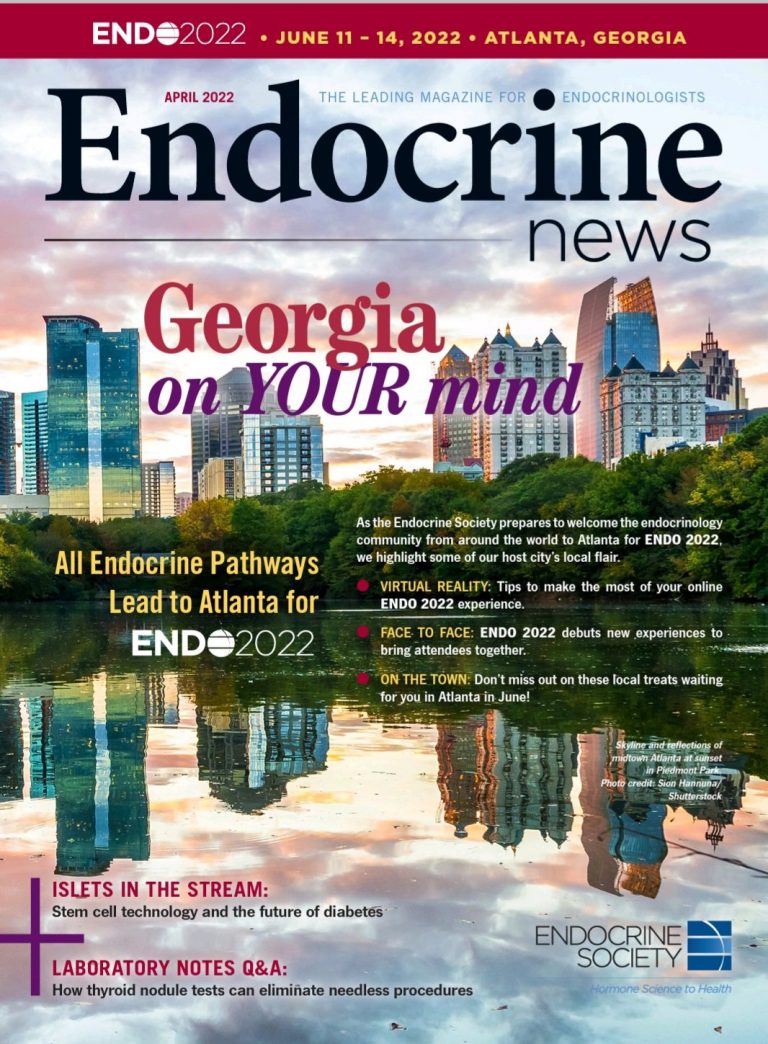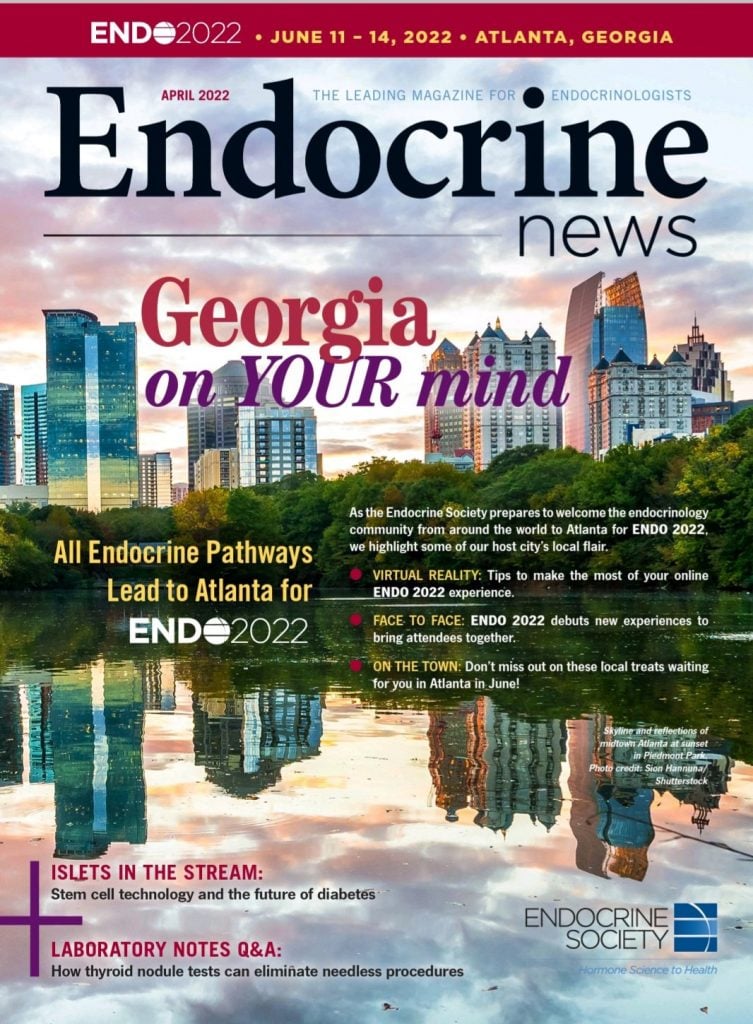 As the Endocrine Society prepares to welcome the endocrinology community from around the world to Atlanta for ENDO 2022, Endocrine News is highlighting some of our host city's local flair as well as a few components of the conference itself. Since this year's annual meeting can be attended either in person or virtually, we look forward to seeing you one way or another this June!
We are excited to invite thousands of endocrine professionals to Atlanta, Georgia June 11-14 for ENDO 2022. ENDO is the seminal meeting in hormone health and science, welcoming leading experts, researchers, and the most respected clinicians in the field as we share the latest developments in endocrine research and patient care.
This year we will be offering registrants the option to attend our meeting in person or virtually, so you are able to participate as you prefer. If traveling to Atlanta to attend in person sounds appealing to you, we hope this travel guide will convince you to book your trip now!
World-class restaurants, professional sports teams, and an abundance of attractions and events shine a spotlight on Atlanta, a city that takes centerstage as a showplace of the South. The capital city of Georgia, Atlanta is a bustling city with glittering skylines dotted with expansive green spaces and charming neighborhoods made up of treelined streets. Always growing and changing, Atlanta is an urban oasis that exudes Southern hospitality and welcomes travelers from across the world.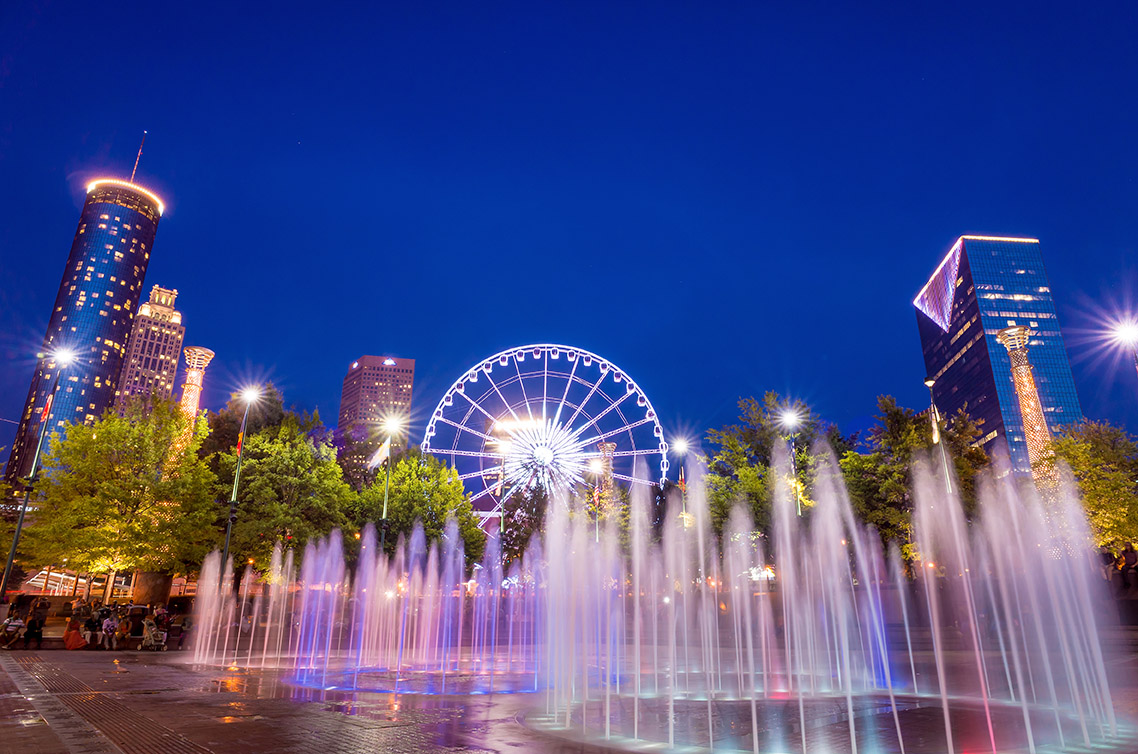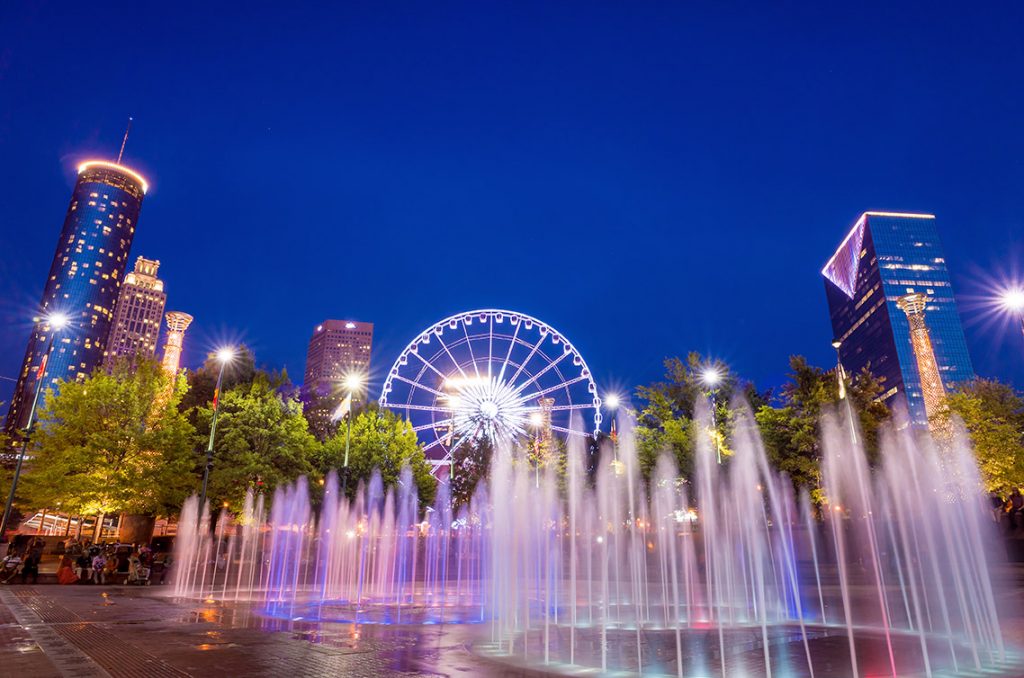 From the Heart
The heart of the city is downtown, making it the perfect starting point for first-time visitors. And for convenience's sake, downtown also happens to be home to the Georgia World Congress Center, where ENDO 2022 will take place. Known as "the crown jewel of Atlanta's downtown entertainment district," Centennial Olympic Park is a year-round destination for locals and visitors alike. This 22-acre greenspace serves as Georgia's legacy of the 1996 Summer Olympic Games with its iconic Fountain of Rings and is only steps away from some of Atlanta's top attractions.
Towering nearly 20 stories above Centennial Park, the SkyView Ferris wheel features 42 climate-controlled, private gondolas providing guests with breathtaking panoramic views of downtown Atlanta and the surrounding metropolitan area. Those looking for an even more enhanced experience will enjoy the VIP gondola boasting Ferrari-style seats, a glass floor, and a longer flight time. The National Center for Civil and Human Rights, which opened in 2014, is a museum and human rights organization in Atlanta that inspires people to tap their own power to change the world around them. The Center's iconic exhibitions feature the papers and artifacts of Dr. Martin Luther King, Jr.; the history of the U.S. Civil Rights Movement; and stories from the struggle for human rights around the world today.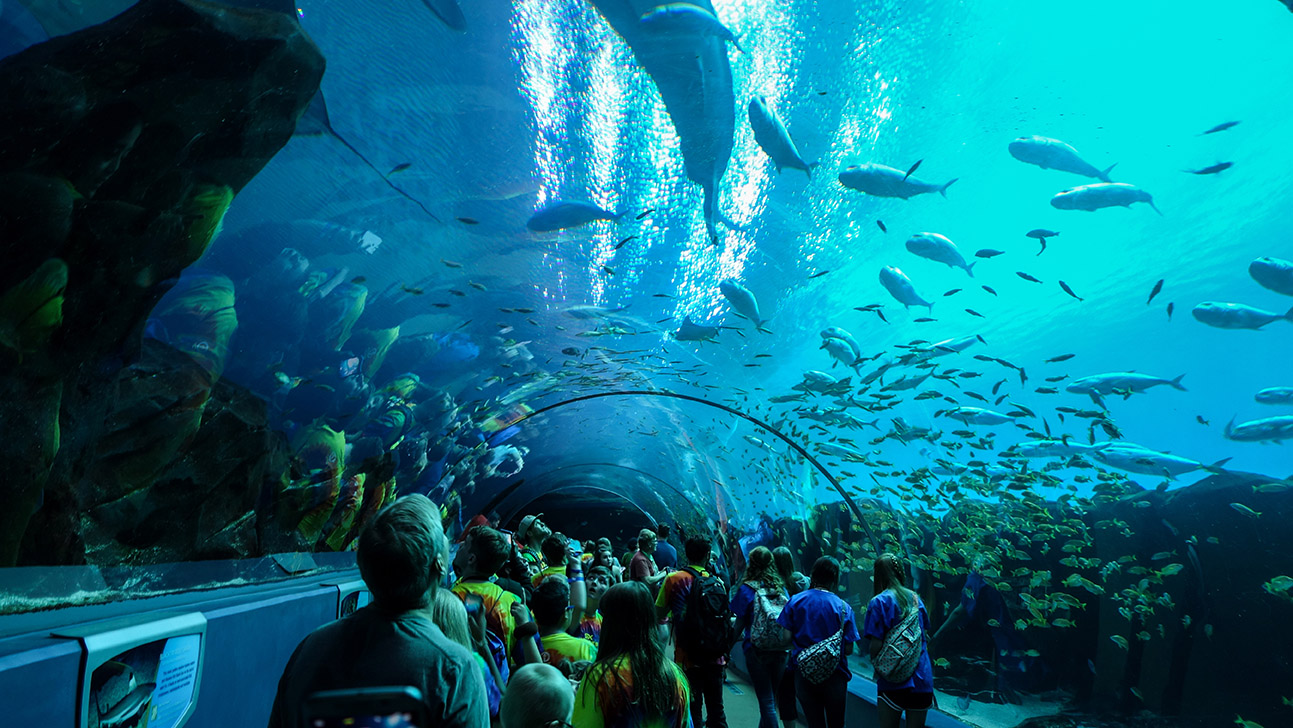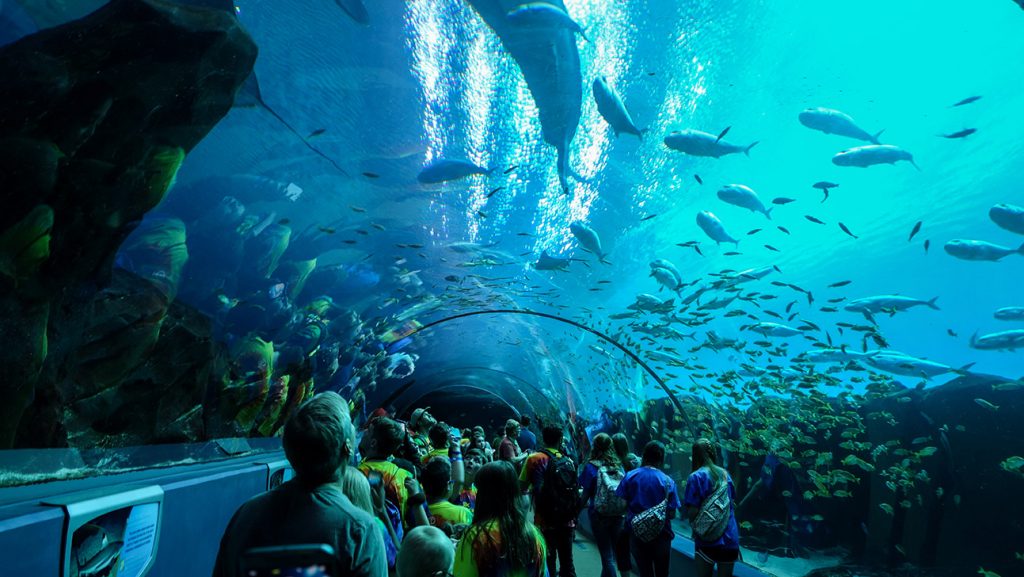 The Georgia Aquarium (above) invites guests of all ages to "Explore With Wonder, Connect With Real." In a world where it's too easy to just move from screen to screen, the Georgia Aquarium moves guests from ocean to ocean with face-to-face experiences, hands-on exhibits, and real wonders like nowhere else on earth. The birthplace of "the world's most famous beverage," Atlanta offers the perfect spot to quench your thirst on a Southern summer day. At World of Coca-Cola, you will experience the world's most famous beverage in a dynamic, multimedia attraction with a behind-the-scenes look at the bottling process, getting closer than ever before to the vault that houses the secret formula for Coca-Cola, and a trip around the globe as you taste beverages from all over the world.
The College Football Hall of Fame was established in 1951 to immortalize the greatest players and coaches as positive role models for future generations. Atlanta's Chick-fil-A College Football Hall of Fame features a 45-yard indoor football field, more than 50 interactive exhibits, and a shrine to the greatest to ever play or coach the game.
History Lives On
Only a few miles from downtown, the Atlanta History Center in Buckhead offers a fascinating look at the city's history through exhibits that include pieces from the 1996 Summer Olympics, memorabilia from golf legend Bobby Jones, relics from the Civil War, and a multi-media experience interpreting The Battle of Atlanta cyclorama painting. History buffs will also enjoy the Jimmy Carter Presidential Library and Museum. The exhibits detail Carter's rise from a humble peanut farmer in Plains, Ga., to president of the United States. This museum features a replica of the Oval Office, Carter's Nobel Peace Prize, and other items related to his life.
The capital city of Georgia, Atlanta has a storied history and has been on the forefront of social change over the years – from the Civil War to the Civil Rights Movement and beyond. National Geographic has taken notice and named Atlanta one of the top destinations in 2022: "At a time when voting rights are in contention in the United States, Atlanta is flexing its cultural and political muscle." The Martin Luther King Jr. National Historical Park commemorates the area where King was born, lived, worshiped, and is now buried. Here, at one of Atlanta's most important attractions, guests can walk in MLK's footsteps, hear his voice in the church where he moved hearts and minds, and marvel at how he was an instrument for social change.
Feeling Artsy
The High Museum of Art is the leading art museum in the southeastern U.S. With more than 15,000 works of art in its permanent collection, the High has an extensive anthology of 19th and 20th Century American art, a substantial collection of historic and contemporary decorative arts and design, significant holdings of European paintings, and burgeoning collections of modern and contemporary art, photography, folk and self-taught art, and African art. The High is also dedicated to supporting and collecting works by Southern artists. Museum of Design Atlanta (MODA) creates engaging exhibits of architecture, industrial and product design, interiors and furniture, graphics, fashion and more. MODA celebrates the impact of design on everyday life with a range of programs and lectures for all ages.
Kenny Leon's True Colors Theatre Company shines a light on bold artists of all cultures as they continue the rich tradition of black storytelling on stage. Each show here is based on a powerful message told in a way that educates, entertains, and delights. See groundbreaking performances at the Tony Award-winning Alliance Theatre where musicals, dramas, and classical favorites are brought to Atlanta's theater scene.
Out and About
The BeltLine, is one of the most popular attractions in the city. This spectacular outdoor space comprises 22 miles of unused railroad tracks circling the core of the city's in-town neighborhoods. From trails and walkways to open green space and parks, the Atlanta BeltLine connects people to neighborhoods, dining, and cool places throughout the city. Thousands of visitors flock to the Atlanta BeltLine to exercise, explore Atlanta's neighborhoods, and spend time with friends and family. A world-class amenity similar to New York City's High Line, the Atlanta BeltLine is also home to Art on the BeltLine, the Southeast's largest temporary public art project.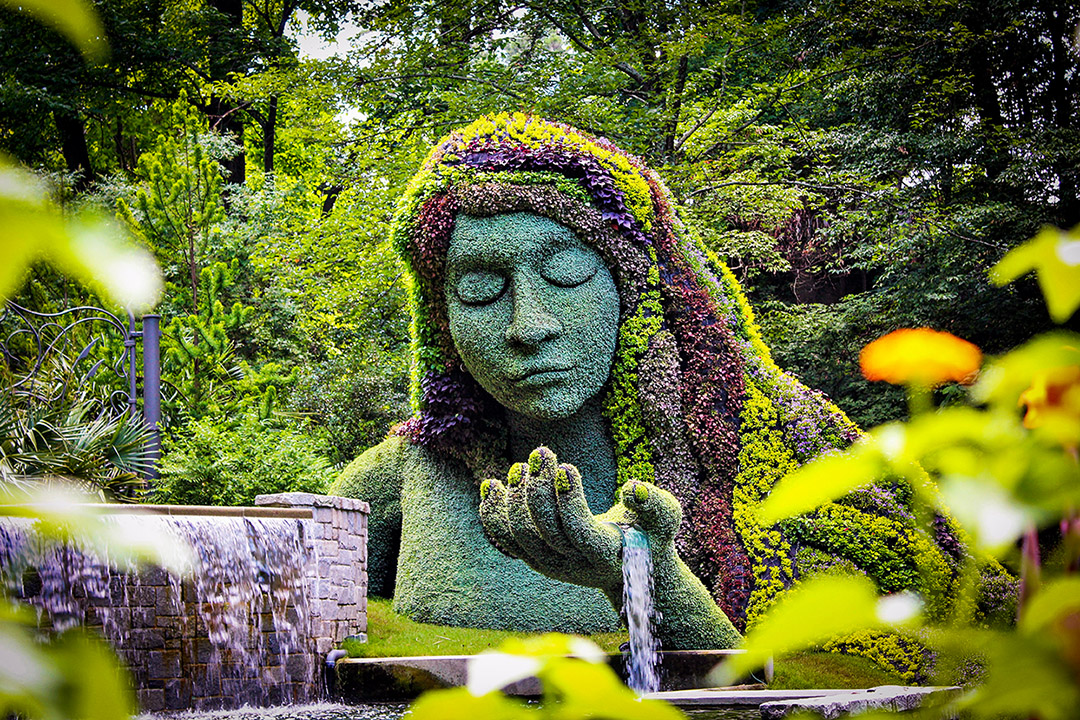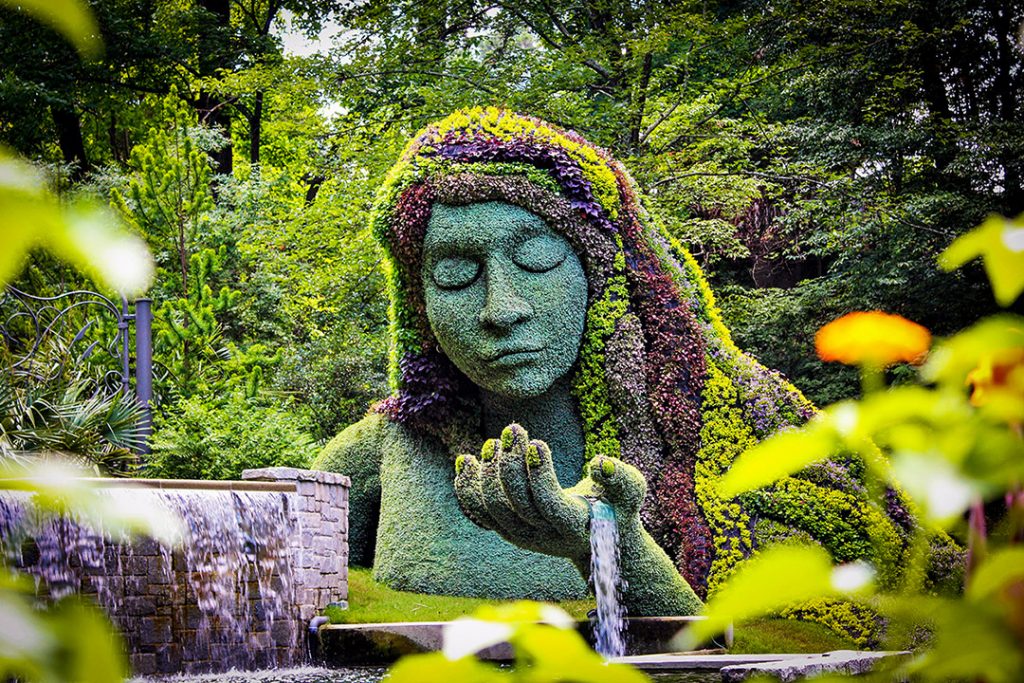 Nestled in the northern corner of Piedmont Park, Atlanta Botanical Garden (above) is a hidden gem in the midst of the busy city. The display gardens and shady woodlands spread across more than 30 acres and feature plant collections including roses, herbs, conifers, carnivorous plants, and more.
Fans of art and cultural tourism will enjoy Atlanta's science and nature experience – Fernbank. Guests explore 75 acres of the great outdoors, three levels of indoor science adventures, and movies so amazing, they require a giant, four-story screen. A variety of engaging experiences, from new live animal exhibits to outdoor installations to interactive science explorations are featured every day.
Savor the Flavor
With so much to see and do, there's no doubt you'll work up an appetite. More than a decade since twin brothers Jonathan and Justin Fox opened Fox Bros. Bar-B-Q, customers still have to wait for a table. The brothers' brisket is legendary, but they are just as well-known for their unique barbecue offerings: the camp classic Frito Pie served in the actual bag, hickory-smoked jumbo wings dressed in homemade sauce, and a nine-inch, smoked beef rib that will fill even the hungriest diner's tummies.
For a tried and true classic, head to Busy Bee, which fed Civil Rights leaders, including Martin Luther King Jr. Since 1947, the woman-owned institution has reliably served heaping helpings of soul food: smothered pork chops, oxtails, fried chicken, collards, and cornbread dressing. Old-school politicos and R&B stars alike continue to file into the tight quarters on the outskirts of Atlanta's HBCU complex, seeking lunch or early dinner.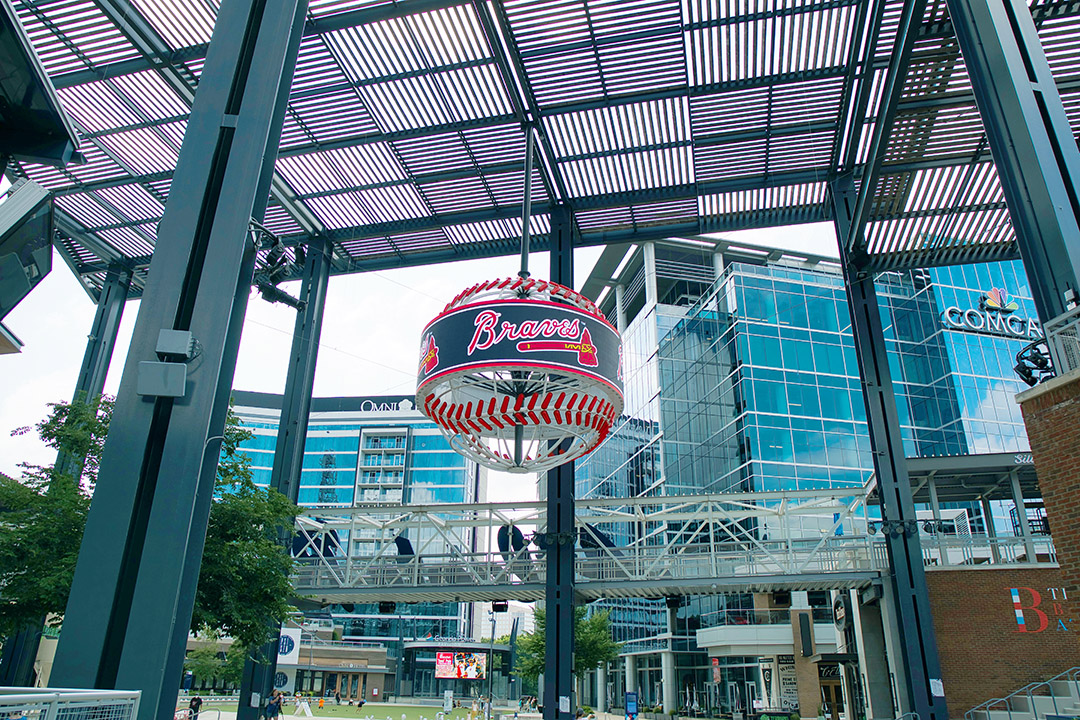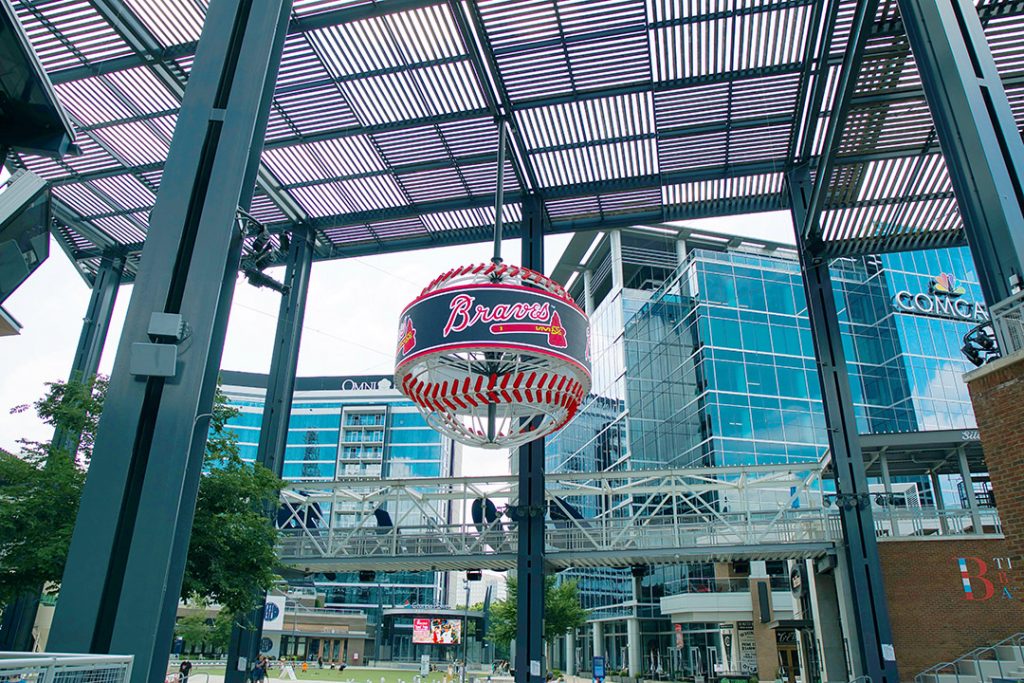 And while Atlanta serves up some of the South's best soul food, that's only the beginning of what's on the menu in this city!
Those seeking a fine dining experience won't be disappointed. Two decade-old fine-dining stalwart Bacchanalia and its epic tasting menu are better than ever. The menu features the restaurant's most popular offering, the crab fritter made with Maine lobster, caviar, and brioche, and a rotating array of seasonal entrees and desserts. While reservations are necessary for a table here, guests can head to the bar for cocktails, a glass of wine, and the a la carte menu.
Spring, one of Atlanta's most acclaimed restaurants serves a seasonally inspired menu paired with a carefully curated wine list. Favorites include the grilled wagyu flatiron steak, braised short rib, or a whole fish course. Desserts are a must at Spring, which change often and incorporate herbs, fruits, and other ingredients of the season. Some say the best table in all of Atlanta is on the covered patio overlooking Canoe's blooming gardens and the Chattahoochee River. And just as memorable as the view? The one-of-a-kind menu features California asparagus salad, Purple Haze carrots flavored with crunchy hazelnuts and Moroccan-spiced coconut, and roasted monkfish with broccoli rabe and fingerlings in a caper vinaigrette.
One of Atlanta's most delicious hidden gems is located in the basement of an unassuming south Buckhead apartment buildings. La Grotta opened in 1978, and it's a welcome throwback to another time — when white tablecloths still graced tables and truffles were shaved onto your plate tableside. The regal servers deliver bygone glamour, along with a wide range of pasta and veal dishes.
A true melting pot, Atlanta offers it share of almost every cuisine imaginable. From Laotian at Snackboxe Bistro to Indian at Chai Pani, there's something to please every tastebud.
Home Away from Home
After a day of exploring all Atlanta has to offer, followed by meals that will fill even the hungriest diner, travelers can rest assured they'll get a good night's sleep at their home away from home. ENDO 2022's list of official host hotels offers options for every type of traveler: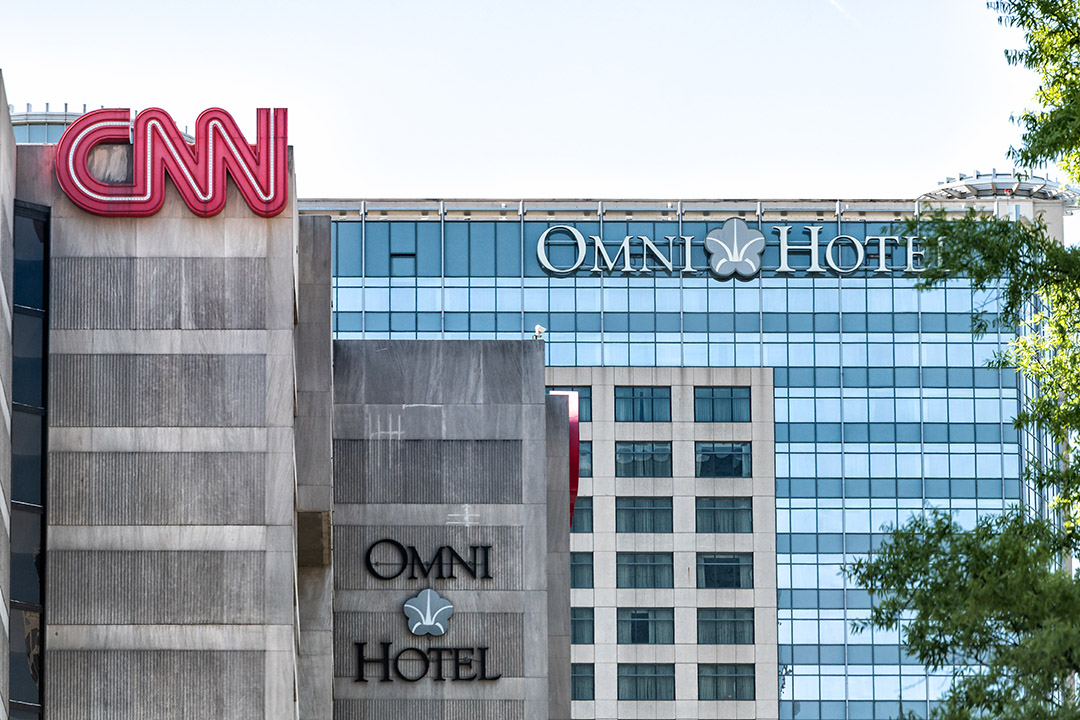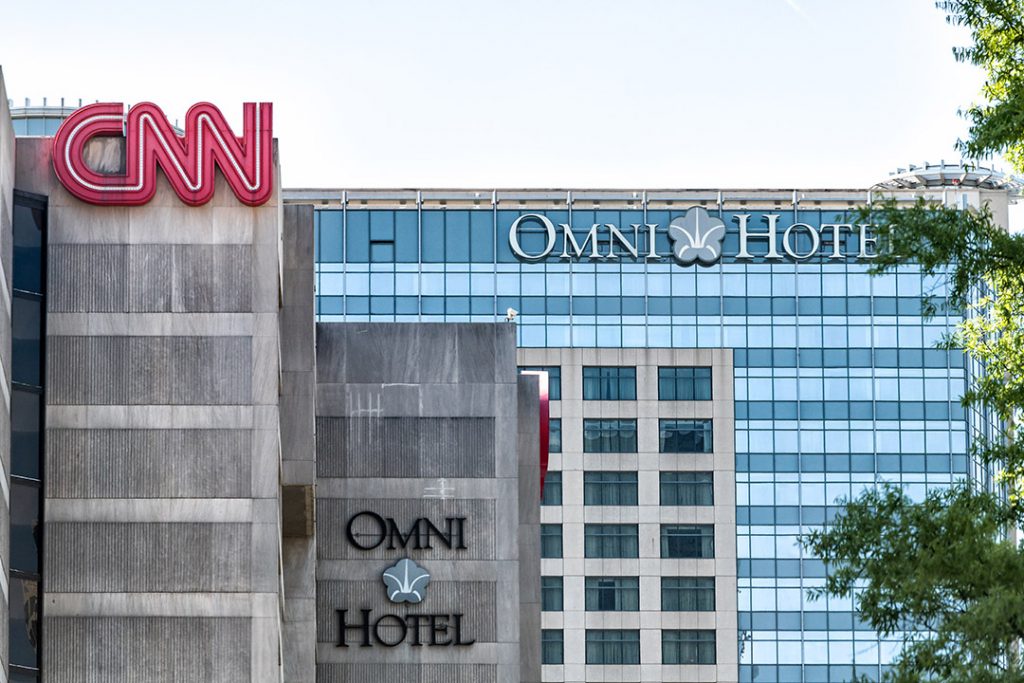 The Omni Atlanta Hotel at CNN Center (right) will serve as our headquarters hotel. Southern hospitality meets cosmopolitan elegance at this luxury Four Diamond hotel that offers broad views of the downtown skyline or the nearby Centennial Olympic Park from chic rooms and suites. A true oasis in the center of Atlanta, the hotel features an outdoor pool that is heated seasonally, hot tub, and sun deck, with stunning views of the CNN Center. The hotel's state-of-the-art fitness center features Peloton Bikes with On-Demand Fitness Programming.
The Glenn Hotel is a locally owned and operated boutique hotel full of charm, characters, and stories. Guarded by the 39 lions who grace the very top of the building's exterior cornice, Glenn embraces guests with warmth and a well-mannered sense of style. Inspired by the lions, the hotel takes pride in the little gestures and finds strength in bringing people together.
One of Atlanta's most iconic landmarks rises high above the city – 73 stories to be exact. The Westin Peachtree Plaza is a highly recognizable piece of the downtown skyline. The dark steel and glass tower was designed in 1976 by John Portman, and still stands as the tallest hotel in the Western Hemisphere. The contemporary design incorporates four floor-to-ceiling window panels in each of the guestrooms and suites. Sweeping views are highlights throughout the hotel including at the ninth floor pool, which has retractable roof, as well as the revolving, top-floor restaurant, Sun Dial.
More information about these and additional partner hotels for ENDO 2022 is available online at our Hotel Reservations Portal.
Atlanta is ready and waiting for your visit! Not only is ENDO 2022 going to be held in a location that has something for everyone, it will provide the first opportunity to connect in person with your colleagues in more than two years. We hope you are convinced you should join us in Atlanta! For more information about our program, registration, abstract submissions, awards, and more, please explore our new ENDO 2022 site.
Our safety policy for in-person attendees at ENDO 2022 is now available. Please review these guidelines on our ENDO site to understand how we are working to keep our attendees safe and the expectations for each meeting participant.
Carson is a freelance writer based in Birmingham, Ala. She regularly contributes the Dashboard and EndoGear columns to Endocrine News.