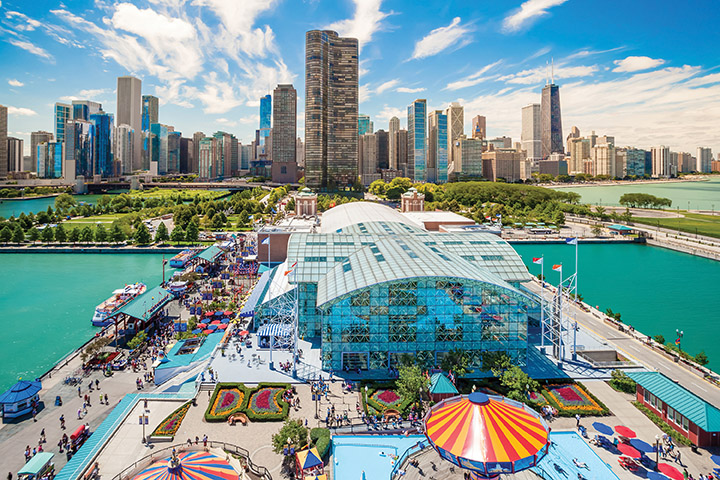 Since ENDO 2018 is heading back to Chicago, Endocrine News wanted to entice potential attendees by highlighting some of the many activities and events that will keep you busy once the scientific sessions end.
Make plans to discover the latest advances in hormone research and clinical endocrinology at ENDO 2018. This year's conference, taking place in Chicago March 17-20, is designed to enhance your knowledge and skills in endocrinology with a mix of programs for both the clinician and researcher. With an extensive program covering a broad array of topics, various networking opportunities, poster sessions, updates on new products and technologies at the ENDOExpo, and more, attendance at ENDO is essential for enhancing your professional development and building your reputation. Register now to attend ENDO 2018 in Chicago and come early or stay late (or both!) to explore all The Windy City has to offer.
Architectural Icons by Land or Water
Whatever your travel preference – from the buzzing Loop downtown to the upscale River North to the artsy Wicker Park – Chicago has something for every traveler. Add to that some of the world's best architecture and museums, a thriving music and dining scene, world-class shopping, and more, and you'll see why the Second City is second to none.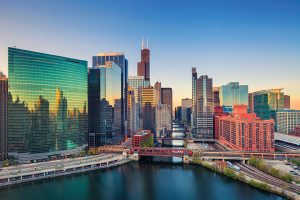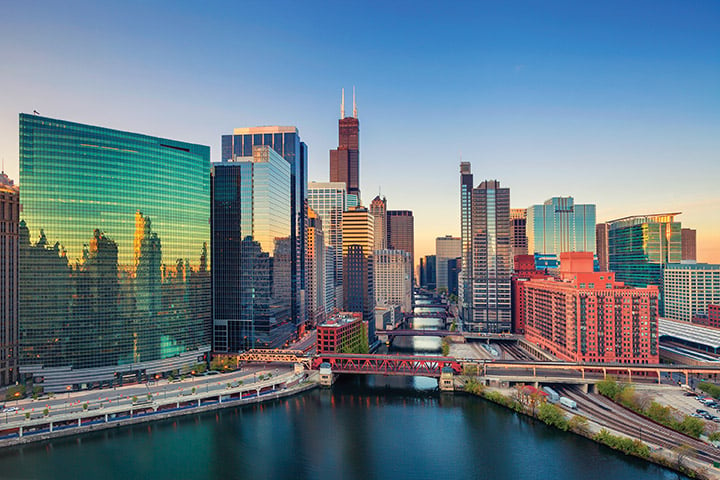 After a large section of the city burnt to the ground in 1871, architects went to work rebuilding Chicago on a grand scale. Renowned for its architecture, Chicago showcases iconic skyscrapers, elegant hotels, and legendary homes of famed architect Frank Lloyd Wright. The Chicago Architecture Foundation offers 85 tours throughout the city, but is best known for its River Cruise. Named a Top 10 Tour in the U.S. by TripAdvisor, the 90-minute cruise shows how Chicago grew from a small settlement into one of the world's largest cities in less than 100 years. For those who prefer to take in the sites on their own schedule, the Chicago Electric Boat Company rents boats for up to 12 people for four hours.
The Willis Tower, formerly known as the Sears Tower, is another architectural standout and offers one-of-a-kind views of Chicago. Emblematic of Chicago, this black aluminum and bronze-tinted glass structure stands 110 stories tall. For nearly 25 years after its completion, the Willis Tower held the title of tallest building in the world, and though its record-breaking height has been surpassed several times, its innovative structural design remains noteworthy. On the 103rd floor of this building, The Ledge features spectacular views spanning up to four states and a glass-bottomed balcony extends over the city offering views more than 100 stories below.
More of the country's most cutting-edge buildings and monuments, like Cloud Gate — the giant reflective sculpture known affectionately as "The Bean" — and the neo-Gothic Tribune Tower round out the exemplary architecture in Chicago.
Art & Leisure
With more than 40 museums to choose from, Chicago boasts some of the world's best. The most Impressionist works outside The Louvre can be found at The Art Institute of Chicago, while the Museum of Contemporary Art highlights thought-provoking art of today. But art museums are just a fraction of what Chicago has to offer.
Museum Campus boasts 57 acres of some of Chicago's most notable attractions, including Sue, the most complete T-Rex skeleton ever discovered, among other natural history treasures at The Field Museum. Nearby you'll find 32,500 animals at the Shedd Aquarium and countless stars at Adler Planetarium. The largest science museum in the Western Hemisphere, the Museum of Science and Industry, cannot be missed by science buffs.
During the 19th century, Chicago was a major hub for the shipping industry, and its history as a major port city is still reflected in the city's vibrant waterfront district. Navy Pier is a former navy training facility that now draws crowds with carnival rides, shopping, restaurants, and fireworks. A little more north, 26 miles of uninterrupted lakefront stretch along one of the country's most famed skylines. Lake Michigan is bordered by 15 miles of sandy beaches and an 18-mile stretch of bike trails where cyclists, boaters, sunbathers, and volleyball players abound. Tourists and locals won't have any trouble finding a ride – the iconic baby-blue Divvy bikes can be rented from one of the hundreds of stations around the city.
Millennium Park, located in the Chicago Loop, is home the city's number one attraction, The Bean. In addition, Millennium Park features an unparalleled public art and architecture collection, which is the perfect spot to take in the sights during a Segway tour. Additionally, Chicago has hundreds of beautifully maintained parks like Grant Park downtown and Lincoln Park (home to the Lincoln Park Zoo) to the north.
A trip to Chicago would be incomplete without visiting the world famous Magnificent Mile. On the maps it's listed as Michigan Avenue and it's a 13-block stretch of 50 landmark buildings, 500+ high-end stores, nearly 300 restaurants, and 60 hotels. Walking along the Magnificent Mile fulfills every shopper's dream while providing endless entertainment, including theaters, museums, and even unique-to-Chicago street performances.
A Second Helping in the Second City
Travelers are sure to work up an appetite in Chicago with so many activities, but fortunately, there's no shortage of dining options to choose from. From the famous Giordano's Chicago-style pizza, deep-dish stuffed pizza with the marinara on top, to the Superdawg (locals refuse to put ketchup on this hotdog), to Garrett's Popcorn where you wait in line for a mix of cheddar and caramel popcorn, Chicago food traditions are some of the nation's most iconic.
The fine dining scene is world renowned at Alinea, the three-Michelin-starred fine dining institution that has been called one of the world's best restaurants. Food obsessives make pilgrimages from around the globe to the 10-year-old Lincoln Park restaurant to experience interactive, expensive, mouth-watering tasting menus.
Band of Bohemia, quite possibly the first Michelin-starred brewpub, lies on the North Side of Chicago. Diners can choose from five-star dishes as part of the tasting menu or stick to a budget with the brunch and bar menus. Creative beer selections are brewed on-site in this beautiful Victorian-inspired space.
Other must visit dining spots in Chicago include The Berghoff, which opened in 1898, Gibson's Bar and Steakhouse, and The Girl and The Goat.
Whether you choose to bring your kids and enjoy a family-friendly getaway, decide on a romantic getaway, or travel solo, Chicago is a top destination and you will quickly agree!
Begin planning your stay in Chicago and make your reservations for ENDO 2018. Registration is filling up quickly so don't delay in securing your spot. Join 7,500 of your colleagues for an educational experience that will shape the future of the field, and enjoy a vacation that is sure to become one of your all-time favorites.
— Carson is a freelance writer based in Birmingham, Ala. Aside from contributing the monthly EndoGear column, she wrote the highlights of Orlando article in the March 2017 issue.