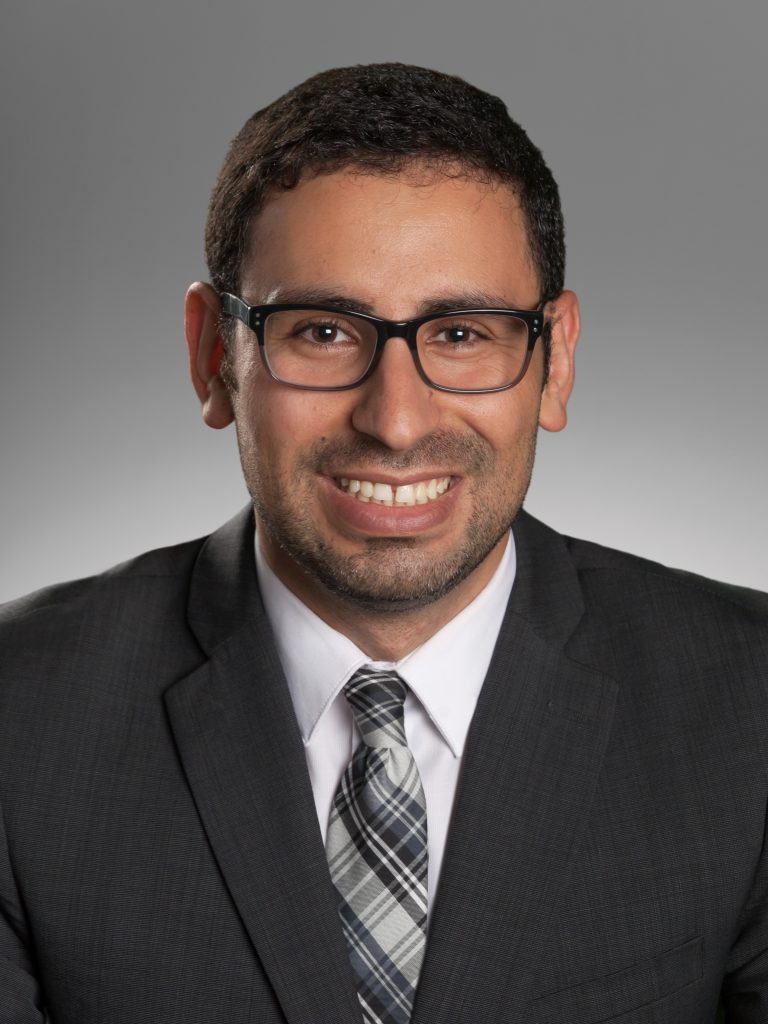 [UPDATE: Since this story went to print, the Trump administration has issued a new travel ban that places restrictions on immigrants from Chad, Iran, Libya, North Korea, Somalia, Syria, Venezuela, and Yemen. Therefore, the Supreme Court postponed oral arguments in the travel ban case that were scheduled for October.]
While the ACA repeal effort is ongoing in Washington, D.C., other new initiatives from the Trump administration are also cause for concern. Endocrine News spoke with Syrian-born Endocrine Society member Alaa Al Nofal, MD, on what impact the travel ban could have on him, his practice, and his patients.
Alaa Al Nofal, MD, is a pediatric endocrinologist who works at Sanford Children's Hospital in Sioux Falls, S.D. He is one of five full-time pediatric endocrinologists in all of South and North Dakota.
Al Nofal immigrated here from Syria, where he was born and raised and attended medical school in Damascus. He completed his residency at the University of Texas in Houston and his fellowship at the Mayo Clinic in Rochester, Minn., where he met his wife. He's here on the Conrad 30 visa waiver program, which allows J-1 doctors to apply for a waiver for the two-year residence requirement upon completion of the J-1 exchange visitor program, and then practice medicine for at least three years in an underserved area.
On busy days, Al Nofal sees up to 10 children a day, treating everything from type 1 diabetes to growth disorders. He's one of three pediatric endocrinologists at Sanford Children's Hospital, where he's involved in treating more than 400 children.
But now, with the Trump administration's executive order — which denies entry into the U.S. from seven countries, including Syria — there is uncertainty about what the future holds for Al Nofal and his family, the hospital that employs him, and the many patients who drive for miles to see him.
The U.S. Supreme Court will hear the travel ban in October. For now, the Court has allowed for a limited version of the order. Endocrine News caught up with Al Nofal to talk about the travel ban, his practice, and his passion for medicine and endocrinology.
EN: What made you want to become a doctor, and more specifically, an endocrinologist?
AN: [Laughs] I've been asked this question many times. Why I wanted to be a doctor, it was a dream of mine since I was a kid. It was my family's dream too, for me to be a doctor. I'm fulfilling my dream of helping people and fulfilling my family's dream of being the first doctor in the family. So that was what started it. I then decided I wanted to do pediatrics. During medical school, I started reading more and more on endocrine diseases and endocrine pathways, and I got really fascinated by it, and I decided I wanted to do pediatric endocrinology.
Tell us a little bit about your training in Damascus and in Texas.
AN: The University of Damascus is one of the oldest medical schools in Syria and the surrounding region. It was a privilege to be able to attend medical school there. During my years of medical school, I had a target. I had a plan. This plan was to become one of the first U.S. board-certified pediatric endocrinologists in Syria. And having my own division of pediatric endocrinology that is based on evidence-based medicine and that applies the highest level of care to Syrian children. I received a great level of support when I came to Houston for residency. I met great endocrinologists there, and one of my mentors also has Syrian origins — Dr. Michael Yafi. My fellowship was at the Mayo Clinic. I thought I'd try a new place, and I went from the heat and the humidity of Texas to the cold and snow of Rochester, Minn.
During my training, I met my wife, who is from Nebraska and was raised in Minnesota. Her family lives close by to us here in Sioux Falls, so we decided to move to Sioux Falls.
And speaking of Sioux Falls, I read that you treat more than 400 patients across a very large, underserved area. And this is coming at a time when the endocrinology workforce seems to be shrinking in general.
AN: To clarify, I'm involved in treating about 400 children. There are three endocrinologists here in our program, two full-time endocrinologists and one part-time. And we have a nurse practitioner. So in our clinic we have more than 400 children. There are five full-time pediatric endocrinologists in the states of North Dakota and South Dakota. And as you said, the number of endocrinologists in general is shrinking, and the need for pediatric endocrinologists is there. On busy days, we have about 10 patients a day. I'm also on call every other week, so we have an inpatient consult service in addition to our clinic.
That sounds challenging.
AN: Sometimes it is. We have a good employer here, and they're understanding about setting time for our clinic and our consulting for the sake of getting the best care for our patients.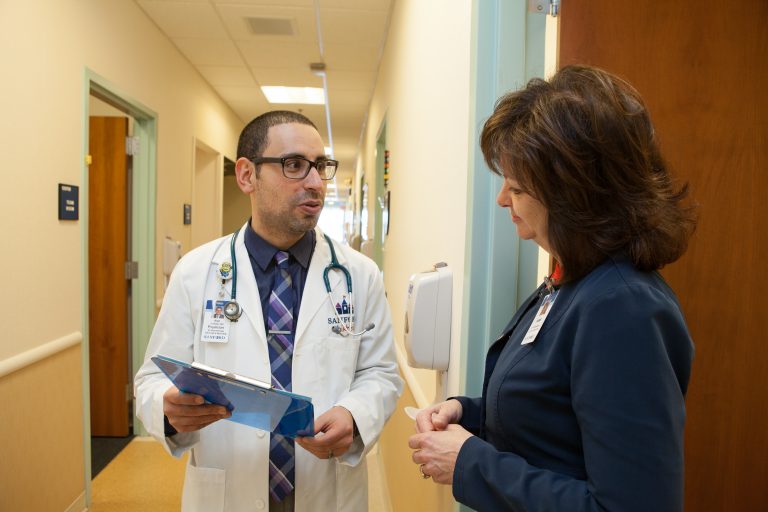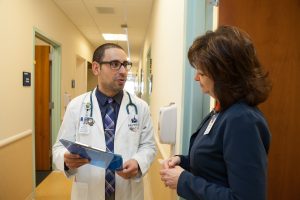 What attracted you to the Endocrine Society?
AN: It's hard to be an endocrinologist in the United States and even around the world without being interested in joining the Endocrine Society. It's where all our guidelines come from. A lot of smart people are involved and leading the ship of endocrinology. So being a member of the Endocrine Society is an honor for any endocrinologist, pediatric or adult.
Have you been able to travel to ENDO?
AN: Yes, within the United States. I have not been able to travel outside the United States for conferences.
Were you in Orlando [for ENDO 2017]?
AN: I was. My wife and I were in Orlando. We debated going for a while. When the travel ban came, we started thinking "Should we? Should we not?" But we decided we should just go.
About the travel ban, you had to debate just to be able to travel to the ENDO conference. The Endocrine Society put out a statement when the first version of the travel ban was signed. Now that it is where it is — the U.S. Supreme Court will hear it in October — and now that there's a limited version of it, what would you like to say to people who might read this and have some sort of say in what happens?
AN: While I do believe the president has every intention to keep Americans safe, I disagree with this approach. A travel ban based on the country of origin makes me worry. Many good people will be negatively affected by this "limited version" of the travel ban. For example, there are many medical students from these countries who want to come to the U.S. and apply for residency. Based on the new travel ban, they will not be able to do that. Doctors and scientists from these countries cannot attend medical conferences in the U.S. There are many other examples.
You talked about one day returning to Syria with the knowledge you gained here, to be the first U.S. board-certified pediatric endocrinologist. Best case scenario, what do you hope to happen moving forward?
AN: After the war, Syria became much different than how I left it a decade ago. Also, I have a wife and a child here in the U.S. now. I believe that Syrian doctors in the U.S. will have a great impact on the future healthcare in Syria after the war is over. This can be achieved through multiple channels, including the current available technologies, such as telemedicine. With the current technologies, the physicians can remotely make a difference and help rebuild the country.
---
The Supreme Court will decide whether some form of the Trump administration's executive order will become law of the land next month, and it could have an enormous impact not just on Al Nofal and his family, but thousands of other doctors in the United States on visa waivers, many of them from the seven countries named in the travel ban.
When the immigration order was first announced, the Endocrine Society released a statement reading in part: "The Society strongly opposes efforts that create barriers to the exchange of scientific information. We will continue to welcome and support scientists and clinicians from around the globe because science, like disease, has no borders." Stories like Al Nofal's truly drive that point home.
— Bagley is the senior editor of Endocrine News. He wrote about ENDO highlights in the May issue.