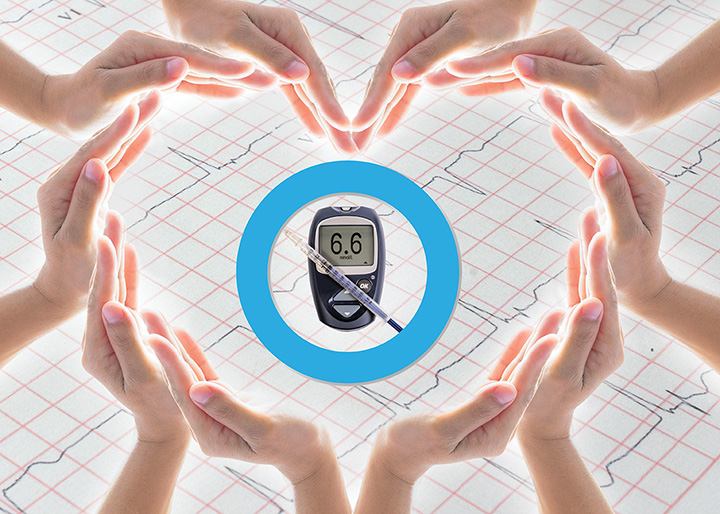 As the numbers of people with cardiovascular disease and diabetes are on the rise, so is the research on how to treat these comorbidities together. While no one treatment can apply to all patients, helping patients make proper lifestyle choices appears to be the key to longevity.
Cardiovascular disease (CVD) is the leading cause of death for men and women of most ethnicities in the U.S., and one of the main risk factors for CVD is diabetes, a disease whose numbers are skyrocketing.
According to a study published in The New England Journal of Medicine by Steven M. Haffner, MD, et al, patients with diabetes who have never had a myocardial infarction (MI) before have the same risk as suffering a MI as a nondiabetic patient with previous MI episodes. And patients with diabetes are 10 times more likely to suffer coronary artery disease (CAD) than their nondiabetic counterparts.
While none of this is uncharted territory for endocrinologists, it's a trend that continues to be investigated, and the prevalence of CVD in so many patients with diabetes is another example of diabetes' complicated nature. For example, in a paper published in December of 2015 in Clinical & Investigative Medicine, researchers led by Pendar Farahani, MD, MSc, assistant professor in the Department of Clinical Epidemiology and Biostatistics at McMaster University in Hamilton, Ontario, Canada, wrote that disparities exist in CVD outcomes between men and women with diabetes, with women having a more than 40% increased risk of coronary heart disease than men. The authors lay out a possible reason for this: lack of LDL cholesterol control, stemming from the fact that women are less tolerant of statins than men due to physiological differences between sexes.
Farahani explains that these findings point to the fact that when treating diabetes and its comorbidities, it's important to tailor treatment. A variety of factors – age, gender, socioeconomic status, and so on – contribute to how patients with diabetes and CVD respond to treatment.
"My perspective is that we need to start [CVD] risk modification early and be proactive," says Anne Peters, MD, professor of medicine at the University of Southern California, director of USC Westside Center for Diabetes, and a practicing physician at Keck Medicine of USC – Beverly Hills. "This is true for people with both type 1 and type 2 diabetes, although I always individualize my treatment."
Peters says she uses coronary calcium scans in her patients with type 1 diabetes when she has trouble discerning true CVD risk, i.e., in someone with no family history of CVD, no metabolic syndrome feature, higher HDL and lower HDL, and active. In patients who have had type 1 diabetes for more than 20 years, she says, most, but not all, will have positive coronary artery calcium.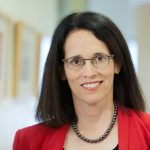 First Line of Defense
The American Diabetes Association (ADA) recommends that patients with diabetes be screened for CVD at least annually, and most endocrinologists agree that lifestyle modification is the first line of defense in preventing patients from developing CVD. "I see much more cardiac disease in my patients who are obese and inactive," Peters says. "Lifestyle is always incredibly important."
The big news coming out of last year's ADA annual meeting were the results of the LEADER trial, first presented at the meeting in New Orleans and then published in The New England Journal of Medicine. Researchers led by John Buse, MD, PhD, of the University of North Carolina School of Medicine concluded that liraglutide reduced CVD events in patients with type 2 diabetes. The Cleveland Clinic included this drug, as well as empagliflozin, in its top 10 medical innovations for 2017. "I love the fact that diabetes medications, particularly empagliflozin and liraglutide, have CVD risk reduction benefits," Peters says.
"Lifestyle Trumps Everything"
In an article for the 2015 Meet-the-Professor: Endocrine Case Management book, Sam Dagogo-Jack, MD, director of the University of Tennessee Health Science Center Division of Endocrinology, wrote that one of the barriers to optimal treatment of CVD in patients with diabetes is "processing and integrating the multiple and mutating guidelines from numerous professional organizations regarding treatment goals for diabetes, hypertension, dyslipidemia, etc." This makes sense; in Farahani's study, the gaps in how men versus women respond to statin treatment didn't reveal themselves until guidelines called for higher and higher doses over the years.
Diabetes is already a complicated enough disease, and the development of CVD only compounds the problem. Peters says that she goes with her patients to their angiograms to prove to their cardiologists that people with diabetes whose risk has been well modified don't have stent-requiring CVD. Then again, there are times when CVD is inevitable; Peters says that CVD is "always lurking, but modifiable," so in that case, it's important to stay vigilant.
She relates the case of a 68-year-old female who has had type 1 diabetes since her mid-30s. The patient is on a pump and a sensor and Peters says she's been able to keep the patient's A1C to around 6.6% to 6.8% for the past 15 years. The patient is on a statin and ARB, and her blood pressure and lipids are well controlled. She's lean, eats well, swims five days a week, and directs a non-profit organization. "Last week I got a call from her," Peters says. "She was in the ER having terrible left side chest pain and was told he had a myocardial infarction. I felt so horrible! My preventive measures failed!"
The patient had a cardiac catheterization that fortunately revealed minimal plaque, and her troponins were all negative. However, Peters says that it's important to be aware that women present with myocardial infarctions differently than men do. Still, the patient may have had a much worse outcome had it not been for her active lifestyle and healthy diet. "This patient," Peters says, "like many of my type 1 [patients], is really health conscious. Lifestyle trumps everything."
Derek Bagley is the Senior Editor of Endocrine News. He wrote about diabetes and the aging patient in the December 2016 issue.