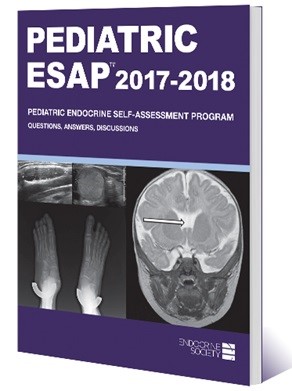 This issue highlights Pediatric Endocrine Self-Assessment Program. Test your clinical knowledge and prepare for your exam. Available on the online store.
You are asked to evaluate an 18-year-old girl because of concerns about hypocalcemia. At her recent precollege physical she described a several month history of fatigue and intermittent right upper-quadrant pain.
Laboratory test results:
Calcium = 7.8 mg/dL (8.5-10.5 mg/dL) (SI: 2.0 mmol/L [2.1-2.6 mmol/L])
AST = 1480 U/L (10-40 U/L) (SI: 24.7 µkat/L [0.2-0.7 µkat/L])
Albumin = 2.5 g/L (3.5-5.5 g/L) (SI: 25 g/L [35-55 g/L])
PTH = 20 pg/mL (16-87 pg/mL) (SI: 20 ng/L [16-87 ng/L])
Total 25-hydroxyvitamin D = 16 ng/mL (20-80 ng/mL) (SI: 39.9 nmol/L [49.9-199.7 nmol/L])
Her medical history is notable for systemic lupus erythematosus, which has been well controlled with methotrexate.
On physical examination, she is a fatigued-appearing teenager with mild scleral icterus.
Which of the following medications is most likely to correct this patient's laboratory abnormalities?
Calcium
Cholecalciferol
Immunosuppressant therapy
PTH
Calcium and calcitriol