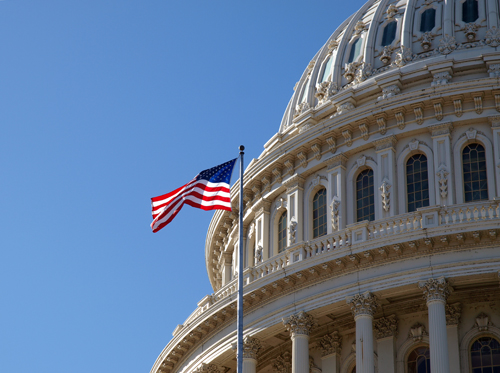 Here is a quick run down of major issues being discussed by policymakers from an endocrine perspective and the Society's current advocacy work. Let us know if you would like additional information or have any questions.
What's Happening in Washington & What We Are Working On
Congress returned from a week-long district work period and pivoted from a May focused on health issues to a June starting with immigration and spending measures. But, health care debates continued to simmer this week on the House and Senate floors. Several hearings drew attention to some other issues that Congress will have to deal with this year aside from the continued efforts on legislation to lower health care costs (see our recent letter to the Senate Health, Education, Labor & Pensions Committee here) and congressional committees continue to develop health-related legislation:
Special Diabetes Program (SDP) – The House Energy and Commerce Health Subcommittee considered health program authorizations expiring at the end of fiscal 2019, including the Special Diabetes Program.  See our testimony and the press release from the Committee Republicans.
Drug Pricing – The Senate Finance Committee revealed some details of its bipartisan effort to reduce drug spending in Medicare and Medicaid, and lower out-of-pocket costs for beneficiaries.  Meanwhile, House Democrats continued discussions on their own drug pricing proposals. While House committees have already marked up several drug price bills and three passed the chamber in a combined bill last month (HR 987), big questions remain over Democrats' attempts to require the government to directly negotiate with drugmakers in Medicare's prescription drug benefit. Progressive Caucus members who support one negotiation proposal (HR 1046) are worried that House leaders will push a proposal of their own.  Committee chairs and members of leadership are discussing a proposal meant to attract all members of the party, not just progressives — but the more liberal members think it's pointless to start trying to negotiate with Republicans from a moderate position.
Drug Patent Legislation – The Senate Judiciary began a series of hearings on patent reform and new legislation that would amend the Patent Act.  As currently drafted, the legislation is extremely concerning as it would overturn Supreme Court decisions that protect patients' access to genetic tests, including the AMP v. Myriad decision, which said that naturally occurring DNA sequences cannot be patented.  We joined with FASEB and other organizations to send this letter opposing the legislation.
New Rules for Peer Review Committee Members – The Senate Homeland Security and Government Relations Committee (HSGAC) is considering a bill that is intended to improve transparency throughout the Federal Government by reforming advisory panels and other committees governed by the Federal Advisory Committee Act (FACA).  One major provision in the bill would require all relevant Committees, Advisory Boards, Peer Review Panels, Task Forces, etc. to have their members be converted to Special Government Employees (SGEs).  While this would not be terribly onerous for most agencies, NIH peer review panels (with the exception of Institute Director's Advisory Committees) have historically been exempt from FACA requirements because converting all IC and CSR peer review panels would require an incredible amount of paperwork and further burden researchers who agree to serve on peer review. See our letter directed to the Chair and Ranking Member of the HSGAC requesting NIH peer review panels continue to be exempt from these requirements.
Fetal Tissue Research – The Trump administration will not renew funding for a California university that uses fetal tissue derived from abortions in its research and will not allow federal agencies to acquire new fetal tissue for internal research.  Anti-abortion groups and conservative Republicans in the Congress who have pressured the administration to stop federal funding for research with fetal tissue applauded the move. But many scientists have said that the research is needed to advance the development of vaccines and treatments.  The administration did not immediately block all federal funding for studies that use fetal tissue that could come from abortions. Universities and other institutions that have already received funds from the National Institutes of Health (NIH) may continue their work with fetal tissue.  Our policy has always been that the Endocrine Society supports the NIH policy on fetal tissue procurement and research.
Appropriations – The BIG legislative news on the Hill is that the House Democrats plan to bundle five FY 2020 spending bills, including the Labor-HHS-Education bill that funds the National Institutes of Health (NIH) into a nearly $1 trillion spending bill for floor consideration likely on June 12, though it could take up multiple days of floor time.  We strongly support this effort as the Labor-HHS-Educations appropriations bill included our asks of $41.6 billion for NIH, $400 million for Title X Women's Health programs, and increases for the Centers for Disease Control & Prevention, including the Diabetes Prevention Program and the Laboratory Harmonization Program to support accurate testing of hormones.
The Endocrine Society is hard at work advocating Congress to increase funding for NIH and Title X in FY2020.
It is critical that all members of Congress hear from YOU about why these issues are important!
Join our campaigns to urge Congress to support funding for reproductive health and the NIH!
What You Can Do
Sign-up for one of our upcoming Hill Days – We still have some spots available for our upcoming Hill Days.  Please contact gkranstover@endocrine.org if you would like to join us
September 19 for the Rally for Medical Research
OR
September 23 for our Clinical Hill Day