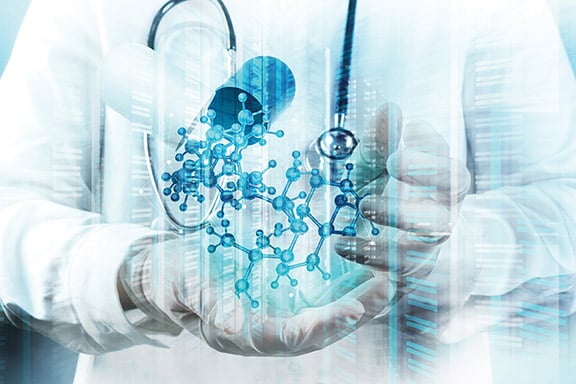 Endocrine science has been at the forefront of research and treatment of a variety of endocrine disorders. The result is a wide array of therapies, products, and more that came to market in 2016, which Endocrine News has compiled here.
This past year was the 100th year of the Endocrine Society and it was not without some exciting breakthroughs, from new devices approved to monitor insulin levels and lifestyle habits in patients with diabetes to promising results in drug trials that could lead to even bigger developments in 2017. Here are a few of the devices, studies, and drugs that made waves in 2016.
Diabetes Drugs that Reduce CVD Complications, Mortality
The Cleveland Clinic included these drugs – namely empaglifozin and liraglutide – in its top 10 medical innovations for 2017. One of these big announcements at the American Diabetes Association's annual meeting this past year was the results of the LEADER trial, which showed that "In the time-to-event analysis, the rate of the first occurrence of death from cardiovascular causes, nonfatal myocardial infarction, or nonfatal stroke among patients with type 2 diabetes mellitus was lower with liraglutide than with placebo." The results were published in the New England Journal of Medicine.
The OneTouch Via™ Insulin Delivery System
Calibra Medical, Inc., one of the Johnson & Johnson Diabetes Care Companies,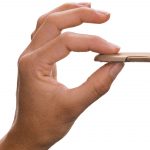 presented research at this past year's American Diabetes Association's annual meeting, showing patients who used their OneTouchTM Via — a wearable, on-demand insulin delivery system in development that allows patients to discreetly deliver rapid-acting, or bolus, insulin at mealtimes — missed fewer doses and felt less stress about dosing.
People with diabetes can often feel embarrassment or discomfort when they need to inject insulin at mealtimes or when snacking.  In a social situation, they may choose to miss a dose so they don't have to take themselves out of the moment, but avoiding needed insulin doses may lead to serious health complications over time," says Brian Levy, chief medical officer of Lifescan, Inc. "Because patients in the study were empowered to dose discreetly with the OneTouch Via™, they felt encouraged to dose more often – and ultimately, they reported missing fewer doses and better adherence to their treatment regimen."
The Market Acceptance Evaluation (MAE) study followed 44 patients with a median age of 57 years, who used the OneTouch Via™ patch for 60 days, instead of their bolus injection device (75% pen users and 25% syringe and vial users).  Patients responded to insulin usage questionnaires at baseline, then after one, four, and eight weeks.  By weeks four to eight, more than half (58% and 52%, respectively) of study participants acknowledged dosing more often than they would with a pen or syringe – with satisfaction rates increasing the longer they used OneTouch Via™.  Furthermore, 98% of patients said the patch let them dose discreetly in public, with 88% noting they worried less about forgetting insulin –  creating a less stressful disease management experience.
The healthcare professionals who assisted with the study noted that they preferred the OneTouch Via™ over both insulin pens and syringes (75% and 100%, respectively) and would be likely to recommend it to their patients.  The doctors also reported that they would start patients on mealtime insulin earlier because of the ease of use of the OneTouch Via™ patch.
Medtronic's MiniMed® 670G System
The U.S. Food and Drug Administration (FDA) this past year approved Medtronic's MiniMed® 670G system, the first Hybrid Closed Loop insulin delivery system in the world.
"This significant milestone represents an important step forward in the management of type 1 diabetes and will improve the quality of life for those living with this chronic disease," says Derek Rapp, president and CEO of JDRF. "We are very encouraged by the speed in which this groundbreaking technology was approved by the FDA, and we are proud of the role JDRF played in achieving this exciting breakthrough. Medtronic and JDRF are committed to ensuring appropriate patient access to this therapy."
"The FDA approval of the world's first hybrid closed loop system is a culmination of many years of hard work and close collaboration with the clinical and patient communities to generate the body of evidence needed to advance this technology for those living with diabetes," says Francine Kaufman, MD, chief medical officer of the Diabetes Group at Medtronic. "We appreciate the unprecedented speed by which the agency approved our PMA submission to help bring this advanced insulin pump therapy so quickly to U.S. patients living with this challenging disease. We are committed to preparing for commercial launch as quickly as possible while ensuring we provide the most successful rollout of this novel therapy."
The system is approved for the treatment of people with type 1 diabetes 14 years of age and older with ongoing studies to expand the indication to additional patient populations.
Medtronic's Partnership with IBM Watson Health
This year, Medtronic, along with its strategic technology partner IBM Watson Health, advanced to the final development stages and revealed the name of a first-of-its-kind cognitive app – SugarWise™ with Watson. Relating to a key diabetes concern (sugar) and the intelligence it hopes to deliver (wise), the Medtronic app is designed to assist people in making daily diabetes management easier and potentially more effective.
The first generation of the Medtronic SugarWise app is expected to predict important patterns and trends – based on retrospective analysis of patients' insulin, CGM, and nutritional data – to help people understand how their behavior affects their glucose level in real time. In addition to further advance the capabilities of future generations of the SugarWise app, the companies have revealed new results on hypoglycemia prediction using CareLink data from 10,000 anonymized patients which demonstrated preliminary prediction accuracy of 75% to 86% within a two-to-four-hour window.
Huzefa Neemuchwala, senior director for the Data and Informatics Innovation at Medtronic, explains that he hears from endocrinologists that they can only spend time with their patients for about 1% of their lives, and the other 99% of the time, these patients are "on their own." This new app is a way for clinicians to interact with their patients on a daily basis. "For the endocrinologist," Neemuchwala says, "there is help on the way."
Abbott's FreeStyle Libre Pro System
The FDA approved Abbott's FreeStyle Libre Pro system, a CGM system for healthcare professionals to use with their patients with diabetes.
Eugene E. Wright, Jr., MD, of Duke Southern Regional Area Health Education Center in Fayetteville, N.C., says he finds it challenging to effectively treat his patients with diabetes when it comes to decisions around insulin, nutrition, and medication. "My patients are often out of range, due to inconsistent self-monitoring and insufficient data from traditional glucose meters that are unable to provide a full view of their glucose levels."
"FreeStyle Libre Pro transforms how doctors assess their patients' diabetes," says Jared Watkin, senior vice president, Diabetes Care, Abbott. "This novel technology provides a solution to the ongoing challenge of the need for complete and dependable glucose data. This data is imperative for not only the doctor, but also for the patient to help them achieve optimal health."
MannKind's Promising Results on Affreza, A Rapid-Acting Inhalable Insulin
MannKind Corporation's Afrezza, a rapid-acting inhalable insulin that has demonstrated a faster onset of action and a shorter duration than injectable human insulin in patients with diabetes mellitus, helps diabetes patients strike a critical balance of glucose control while minimizing the risk for hypoglycemic events.
"Afrezza is a rapidly absorbed insulin that happens to be given through inhalation," says Robert A. Baughman, PharmD, PhD, senior vice president of clinical sciences for MannKind Corporation. "It's unique because it's inhaled but also because of whatever pharmacokinetic mechanisms it triggers, it's the fastest."
 Baughman and his team conducted a randomized, controlled, six-treatment, six-sequence, six-period crossover dose-response study of three single doses of Afrezza inhalation powder and three single doses of subcutaneous (SC) insulin lispro in patients with type 1 diabetes using the euglycemic clamp technique. They found that Afrezza had a faster onset of action and shorter duration than the SC insulin, meaning patients could take a second dose of Afrezza if needed.
"This is a unique insulin," Baughman says. "Its rapid absorption has a real benefit, its short duration of action has a real benefit, and so if they can find a way to use that with a long-acting insulin, then they can do a much better job controlling it."
Cholestosome™, Oral Insulin Delivery
Another product designed to remove the pain of injecting insulin, this one is still in animal testing. To pack the most insulin into Cholestosome, the researchers at Niagara University conducting these studies determined the optimal pH and ionic strength of the drug-containing solution. They then moved the most promising candidates on to animal testing. Studies with rats demonstrated that certain formulations of Cholestosome loaded with insulin have high bioavailability, which means the vesicles travel into the bloodstream where the insulin needs to be.
Next, the team plans to further optimize the formulations, conduct more animal testing and develop new partnerships to move forward into human trials. They also say Cholestosome may be applicable for delivery of other medications.
Veracyte's Afrirma Gene Expression Classifer
At the American Thyroid Association's annual meeting in Denver, Colo., in September, Veracyte scientists presented new data suggesting the potential to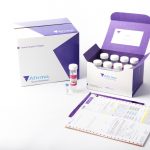 enhance the performance of the Afirma Gene Expression Classifier in thyroid cancer diagnosis by combining the test's proven RNA expression-based capabilities with gene variant and fusion information – all on a single, robust RNA sequencing platform. Such enhancements could help to further reduce the number of patients who undergo unnecessary surgery when their thyroid nodules are not clearly benign or cancerous (i.e., indeterminate) following routine cytopathology evaluation.
In the study, company researchers used RNA from 88 thyroid nodule patient samples for which a surgical pathology diagnosis was known to train (with 58 samples) and test (with 30 samples) an enhanced version of the Afirma GEC. Using advanced machine-learning techniques, Veracyte leveraged an RNA sequencing platform to combine the genomic test's RNA gene expression-based algorithm with gene variant and fusion information. The result was an enriched classifier that yielded an overall area under curve (AUC) of 0.88, with a sensitivity of 93% and a specificity of 80%.
"Numerous efforts have been made to diagnose indeterminate thyroid nodules using cancer-associated DNA mutation and fusion information. However, research is increasingly showing the limitations of this approach in clinical practice because such gene alterations are found in both cancerous and benign patients," says Giulia C. Kennedy, PhD, Veracyte's chief scientific officer, who presented the new data. "We believe that our study is the first to show that, using a powerful machine-learning approach, RNA expression and gene variant and fusion information can be combined into one molecular test that is run on a single RNA-sequencing platform to provide clinically useful information. Ultimately, this should help more thyroid nodule patients avoid unnecessary surgery. Efforts are already underway to apply this approach to a larger study cohort."
Medtronic's Enlite Sensor for Use with the iPro2 Professional Continuous Glucose Monitoring
The FDA announced approval of Medtronic's Enlite sensor for use with iPro2 Professional CGM system. The Enlite sensor is a disposable glucose sensor that can be worn up to six days and provides better comfort.
Like a holter monitor for cardiovascular care, the iPro2 Professional CGM system records a patient's glucose levels 24 hours a day for up to six days. Used intermittently, the iPro2 system provides physicians with insights into how the nutrition plan, medication regimen and daily activities affect glucose levels of people with diabetes, enabling them to know more about their patients' glucose profile in less time and helping them to make more informed decisions regarding diabetes management. Sharing advanced insights enables patients to understand the relationship between their glucose levels and lifestyle choices. In addition, the iPro2 system delivers decision support for diabetes care providers through an algorithm-based, one-page Pattern Snapshot report that enhances their ability to quickly identify and address key problem areas.
"Both physicians and people with diabetes need easy-to-use systems which can provide actionable information. The new Enlite sensor is easy to insert and comfortable to wear. Having six days of patient data permits robust pattern analysis for more accurate decision support," says Robert Vigersky, MD, medical director, Non-Intensive Diabetes Therapies at Medtronic. "With the insights and reports provided through professional CGM, patients can be shown the factors that are driving glucose fluctuations, so together with their doctor they can develop a plan to improve glucose control."
The Ava Bracelet
The Ava bracelet is the first fertility-tracking device to identify the fertile days during a woman's cycle in real time. An FDA-approved Class One medical device, the Ava bracelet was proven in a recently concluded clinical study at the University Hospital of Zurich to detect an average of 5.3 fertile days per cycle with 89% accuracy. The year-long study was conducted under the leadership of Prof. Brigitte Leeners, a world-renowned expert on the mathematical modeling of menstrual cycles.
"Women spend so much time and emotional energy trying to accurately track their cycles, often using multiple methods in tandem," says Leeners. "Timing intercourse around ovulation is critical for conceiving, but the current options for doing so are inadequate. We're long overdue for a device like Ava that detects the fertile window precisely and easily."
Each night, Ava's sensors collect three million data points around physiological parameters including pulse rate, breathing rate, sleep quality, heart rate variability, temperature, and more that correlate with the rise in reproductive hormones estradiol and progesterone. With this information, Ava detects a woman's entire fertile window.
"After a lifetime spent trying to avoid pregnancy, couples who begin trying to conceive often don't realize how difficult it can be to get pregnant. For most women, there are only about six days per month where there is any possibility of conceiving, and only three days per month where it is likely," says Ava Science CEO and co-founder, Lea von Bidder. "Even under the most favorable conditions — a young, healthy couple having frequent unprotected intercourse — there is only about a 25% chance of getting pregnant in a given month."
The RESECTR, for Uterine Polyp Removal
Keith Isaacson, MD, a gynecology and reproductive endocrinology surgeon at Newton-Wellesley Hospital in Newton, Mass., this past year became the first physician in the world to use a new tissue resection device to successfully remove a uterine polyp.
"We need safe, accurate, and effective medical devices to perform uterine polyp resection," says Isaacson. "The RESECTR is a simple manual surgical instrument that allowed me to target and efficiently remove the polyp during this procedure. It provides a benefit to patients in that the entire polyp can be removed under direct visualization in a very short period of time without the risk of bleeding or uterine perforation."
Electromechanical tissue resection systems typically involve complex capital equipment to power rotating blades inside a long cannula. These cutting blades are attached to expensive disposable hand-pieces that often result in reduced physician control and feel for the procedure.
Clinicians control RESECTR positioning, tissue aspiration, and cutting with one hand. Proprietary RESECTR cutting blades spin clockwise and counterclockwise each time the physician squeezes the device handle allowing them a new level of control and feel during actuation.
Dynavax's Promising Results for Its HEPLISAV-B
Dynavax Technologies Corporation announced preliminary results from a Phase 3 trial demonstrating that HEPLISAV-B [Hepatitis B Vaccine, Recombinant (Adjuvanted)] provided a significantly higher rate of seroprotection than Engerix-B®, an approved hepatitis B vaccine, in adults with type 2 diabetes.
The Phase 3 trial, HBV-23, was a randomized, observer-blinded, active-controlled, multi-center study that compared two doses of HEPLISAV-B with three doses of Engerix-B in adults age 18-70. Among the over 8,000 randomized participants, there were 1,144 adults with type 2 diabetes of whom two-thirds had diabetes for five years or more.  Demographics consisting of age, sex, and race were generally similar between the two treatment arms.
Results showed that HEPLISAV-B provided seroprotection in 90.0% of participants with diabetes compared with 65.1% for Engerix-B – a statistically significant difference of 24.9%. Larger differences were observed in participants age 60-70, with HEPLISAV-B demonstrating an 85.8% rate of seroprotection compared with 58.5% for Engerix-B. For participants with a body mass index greater than or equal to 30, HEPLISAV-B demonstrated an 89.5% rate of seroprotection compared to 61.4% for Engerix-B.
In the total trial population, the rates of adverse events, serious adverse events, and deaths were similar between the HEPLISAV-B and Engerix-B groups. All adverse events considered to represent potential immune-mediated disorders were reviewed by an independent, blinded Safety Evaluation and Adjudication Committee, which classified these events as not related to vaccination.
Dexcom's Study Results on CGM Accuracy and Reliability
Researchers at Dexcom, Inc. conducted studies that suggest that CGM technology has improved accuracy and reliability, and likely will build trust in the devices, as well as encourage patients to use CGM as their primary source for glucose information. The data, presented this past year at the American Diabetes Association's annual meeting, also suggests that patients who customize their CGM alert settings are more likely to achieve better glycemic control, and patients across a range of ages can reduce self-monitoring of blood glucose (SMBG) frequency with CGM therapy
"We are delighted that the data presented at this year's American Diabetes Association have shown continuous benefits and value-added functionality of our CGM systems," says Kevin Sayer, president and CEO of Dexcom. "With CGM, diabetes is becoming much more manageable while improving the quality of everyday life for millions of people with type 1 diabetes."
About the Studies:
Patient Data from RT-CGM Suggests Use of Threshold Alerts Impacts Glycemic Control3
 This study was an analysis of real-world data from patients' continuous glucose monitoring (CGM) devices, and included a total of 17.5 million data records. Even though the benefit of CGM to manage diabetes is well known, one thing that hadn't been fully investigated was the impact of user-controlled alert levels.
Researchers identified the most-frequently chosen patient-set levels for low-glucose alerts (LGL) and high-glucose alerts (HGL), as well as the average daily screen views. They also looked at the average and standard deviation of CGM glucose as a measure of glycemic variability.
The researchers found that custom, user-defined LGL and HGL alerts on the CGM device help define the user's average glucose variation.  For example: 1) average glucose level and glucose variation were correlated with the most-commonly set alerts for LGL and HGL; 2) patients who were more actively involved with their CGM devices—based on the number times they viewed their screen—had a lower average glucose and less variation; 3) glucose average and variation decreased when patients set their LGL alert lower and increased when patients set their HGL alert higher.
Clinical Use of CGM Results in Reduced Frequency of BGM2                
In this review of existing data, Dexcom analyzed 11 randomized controlled studies that were published after 2008. The studies evaluated the effect of initiation of CGM on changes in the frequency of blood glucose management (BGM). As part of the same review, the company also looked at longitudinal data from the T1 Diabetes Exchange, a network of 67 adult and pediatric endocrine clinics, on SMBG before and after a CGM intervention.
Five of the 11 studies recorded BGM frequency. All five reported reductions in frequency of BGM associated with CGM use. The biggest impact on reduction of BGM was duration of CGM use, with those using CGM more than three months showing the greatest reductions.
In addition, survey data conducted before and 12 months after initiating CGM revealed reductions in SMBG use in 78 percent (58/74) of respondents. Most importantly, improvements in glucose control, reductions in frequency and duration of hypoglycemia, and improvements in quality-of-life and reduced fear of hypoglycemia occurred in conjunction with the reductions in BGM frequency.
"Taken collectively, the data on the Dexcom CGM presented strengthens the scientific foundation for continuous glucose monitoring," says Tomas Walker, Certified Diabetes Educator, study author, and director of clinical projects for Dexcom. "Current CGM monitoring technology has improved accuracy and reliability, and it is likely this will stimulate greater trust in—and therefore greater use of—the CGM device."
Pfizer's SOMAVERT Treatment for Acromegaly
SOMAVERT is designed to specifically block the effects of excess growth hormone in acromegaly. This new preparation offers the same formulation and dosing options as before, with a simplified preparation using a prefilled syringe.
The 10-mg, 15-mg, 20-mg, 25-mg, and 30-mg vials of SOMAVERT are available to provide patients with a wide range of dosing options. This treatment is designed for patients whose acromegaly wasn't controlled with surgery or radiation.
The At Home™ Viniferamine® Diabetic Skin Care Kit
Created by D. Elizabeth McCord, PhD, FAPWCA, The At Home™ Viniferamine® Diabetic Skin Care Kit was designed to improve the quality of skin care for diabetes patients at home.
The Diabetic Skin Care Kit and other kits were designed by McCord to facilitate transitions between hospital care and home care.  These hospital-grade skin care products have been improving patient skin care for millions in care facilities and they are now available and accessible to individuals with diabetes for use at home.
One Drop | Mobile, Now for Android
An award-winning diabetes management solution delivered entirely via mobile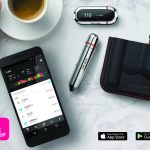 app, available on iOS since April 2015, One Drop | Mobile was announced this past year for Android users. Since launch, One Drop | Mobile users from over 190 countries worldwide have logged over 1,500,000 user sessions and contributed over 85,000,000 health-related data points. Together, the One Drop community's data is being used to provide meaningful data-driven health insights to all people with diabetes.
"We want to bring the same simple, gorgeous, useful, data-driven experience that we deliver to iOS users to everyone on the Android platform. We want everyone with diabetes worldwide to become more engaged in their diabetes management, eat the right foods, take their medications, and lower their blood glucose levels," says Jeff Dachis, Founder and CEO of One Drop. "Now, with One Drop | Mobile on Android, they can."